Social Media is the biggest digital network with a reach of over 4 billion. If you can get it right, there is no limit for you to get reach, engagements, sales, fame, and business.
Let's have a quick look at some recent stats regarding social media networks.
Along with global reach, there are awesome opportunities and ways that different social media networks offer their users so that they can boost their profiles and content.
Another important reason for social media marketing is it provides you with an opportunity to interact with the younger generation, who have more potential to be with your mission and objectives.
However, in order to reach more audiences and interact with your targeted audience, you will need to stand tall among all your competitors. Great opportunities come with enormous competition.
Following some tactics can uplift your social media profiles. Let's quickly get through some amazing tips and hacks to leverage from social media.
Share Trendy Content
You need to be very choosy while sharing content on your social media networks. You can not share whatever you want. Think about what your audience can relate to and how your shared content will impact them.
Be aware of the current news and trends, and share your content accordingly. Twitter can help you in staying connected with recent trends and hot news.
Leverage Memes
Memes are the most engaging social media content that can deliver your message to your audience with some entertainment. Even bigger brands use memes to attract their audience.
However, you need to be very careful while sharing the memes. Make sure they make sense and are humorous.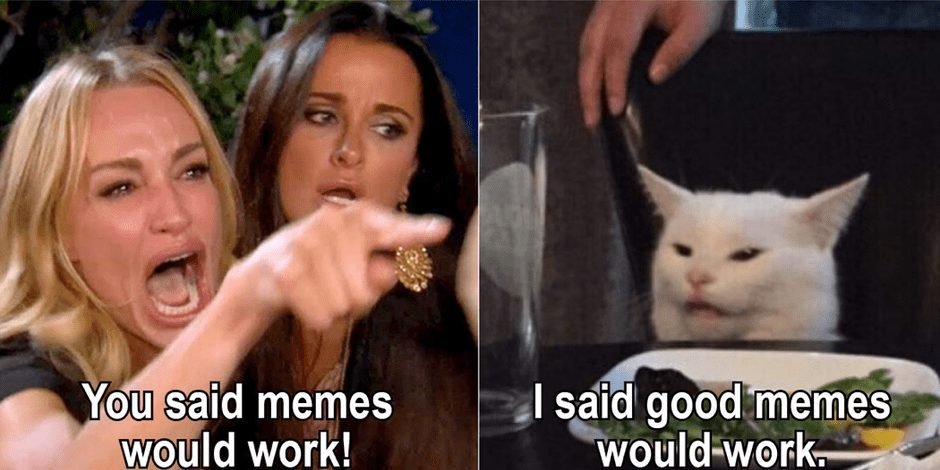 Utilize Tools
There are four basic types of social media tools that you can utilize to enhance your performance on social media.
Content creation tools
Post scheduling tools
Content curation tools
Social media analytics tools
In order to achieve high-performance metrics, you can leverage tools like Buffer, BuzzSumo, Google Trends, Canva, Sprout Social, Hootsuite, Sendible, SocialPilot and many others depending upon your needs.
Deal With Influencers
Being a brand that has just started earning, you can invest a little in local influencers and content creators who will share your brand value with their followers. It will increase your brand awareness, and you will be able to get more followers in very less time.
Moreover, if you are not in a situation to invest, you can deal with influencers and exchange your expertise with them against influencer marketing. For instance, you can help them with creating content, editing videos or finding trendy topics. In exchange for your skills, you can have a great deal with them.
Use Branded Theme
Whether you are running a brand for your business or posting for yourself, you should remember the key to success when it comes to digital marketing. And that is branding. The most impactful factor of branding is your theme.
As suggested by Dissertation Help, "Be consistent with your theme throughout your posts and share content having your brand theme on all social media networks. It helps people remember your name, brand or color. "
Go With Visual Content
Writing down posts and just sharing some written material won't work for you. People are more into content that can engage them. Most of your audience would love to see videos from you.
Videos can deliver your message very quickly in comparison to written posts like blogs and articles.
You can also share pictures and images that resonate with your brand and its objectives.
Get Benefit From Reels & Stories
YouTube, Facebook, and Instagram provide you with an opportunity to interact with your audience and increase your followers using stories. Moreover, Instagram and Facebook allow you to create reels as well.
You can utilize stories to upload your videos and posts. Show discounted posts on stories and links to your posts as well. Create reels to increase your follower count. Trendy reels can increase your followers very quickly.
Share BTS
It is necessary that your audience should be connected with you completely and trust you. In order to build empathy and trust, you can share behind the scene videos with your audience on your social media network.
These BTS videos could include your product preparation if you are running a business. Or you can share how you prepare posts and content for your audience. You can also talk about your upcoming ideas. Make sure to add a bit of personal touch to these videos. Share them with the stories and reels as well.
Shoutouts – Discounts & Prizes
Another way to engage your audience is to show them their benefit. If you are running a business, then you can create videos of your products, describe them and provide your audience with discounts. In order to engage them, you can give a discount to the first five comers.
Similarly, if you want to build yourself as an influencer and do not have any products to put on discounts, you can create quizzes and polls and award the winners with some prizes. It can motivate your audience to stick with you for a longer period of time.
Engage Audience With Various Tactics
There are some more unorthodox ways through which you can keep your audience behind you. Sharing posts and uploading brand-related content will not work for you only. Just like Coca Cola initiated customer-printed names on the bottles. Similarly, Starbucks wrote the customers' names on coffee cups.
You can also try any such tactics. For instance, you can ask your customers to make a video on a particular topic that directly or indirectly promotes your brand. Post the most amazing videos on your page, and it will make your audience feel like they are really important to you.
While Summing Up…
Without any doubt, social media marketing is full of fun and joy. Although it will take some time initially, keeping posting is the mantra to social media marketing. Be consistent, and do not lose hope. Stick to the basics and keep your branded theme in all the posts.
Utilize tools to schedule your posts in accordance with the best engaging time, and do not forget to reshare your most popular posts. Recreate your posts; for instance, convert blog articles into single images with headers and small descriptions.
These tactics will help you grow your followers and be successful with your social media marketing campaigns. I wish you the best of luck with your goals and objectives.