When you want to grow your professional connections or market your business venture, there is no better platform than LinkedIn. With 740 million active users, LinkedIn is one of the best networking sites for professionals. Whether you want to search for your dream job or reach out to industry experts, this social media platform is your perfect go-to place.
No doubt, you would be on LinkedIn to explore professional opportunities. But the question is, are you making the most of all the LinkedIn features? Well, the answer would be a "No" for many as there are several features you might not even know about.
LinkedIn Features You Might Not Know
LinkedIn Features You Might Not Know
Check out the 10 useful features you may have yet to be aware of.
Hiding Your Connections
Did you know that you can limit people from viewing your connections? Well, LinkedIn offers you that. The platform lets you control how private or open your connections will be.
If you want your connections to be visible only to you, make sure to change the settings to 'private.' You can also change the settings in such a way that your connections are visible to people connected with you.
In order to change the setting, go to the upper right corner and click on the 'Privacy & Settings option. Next, look for the link 'who can see your connections' and select 'your connections' or 'only me.' Once done, saves the changes you made.
Developing The LinkedIn Showcase Pages
Have you ever tried creating the LinkedIn Showcase pages? LinkedIn Showcase pages are an excellent way of segmenting all your inbound traffic. When you want your business to reach out to a particular audience group, creating showcase pages works well. It allows you to create single pages containing specific products and services for the target buyer personas.
It provides the users with an opportunity to only follow the showcase pages they are interested in instead of following the whole company profile. Showcase pages can be customized as per your customer preferences and enable you to generate more leads.
Click on "Admin Tool" and then the 'Create a Showcase Page' option to develop the showcase pages.
Saving Your Searches
About 40 million people look for different job opportunities on LinkedIn every week. You may even want to revisit some profiles that you have searched. Here, saving your searches helps. LinkedIn allows you to easily save posts, learning programs, and searches.
While researching, all you need to do is select the 'save search' option and get it saved under "My items." It will help you in saving much time. You can even set alerts when a particular job matches the saved search criteria.
Merging Inactive Accounts
When you have more than one account on LinkedIn, you can leverage the feature of merging the inactive accounts. You may have dormant accounts with a number of connections, and there's a possibility that your connections may be trying to reach you through the dormant account.
That is exactly where merging account comes in handy. It allows you to easily transfer all connections to the active account and closes the inactive one. It ensures that you do not lose your important connections.
In order to merge the accounts, head to "settings" and look for "Account preferences." Next, find the Account Management section and merge your LinkedIn accounts.
Hiding Identity When Viewing Different Profiles
When viewing the profiles of others, most people prefer not to reveal their identities. LinkedIn understands this. However, most people are unaware of the LinkedIn feature that allows them to hide their identities.
Have you ever noticed that when you click the "who's viewed my profile" option, it shows 'anonymous' for some people? Well, it's because they have used this feature. If you don't want other users to find out your identity, head to settings and select "Visibility of your profile & network."
View the "select what others see when you've viewed their profile" option, select your preferences, and save the changes.
Exporting Your Connections
Exporting the connections feature enables you to export your connections to another contact management system. The contacts can be easily downloaded in a spreadsheet and will consist of information like the name of contacts, email address, and company names.
In order to export the contacts, go to the "My Network" option and select connections. Next, select "Manage synced and imported contacts" and choose "export contacts."
Scheduling Interviews And Meetings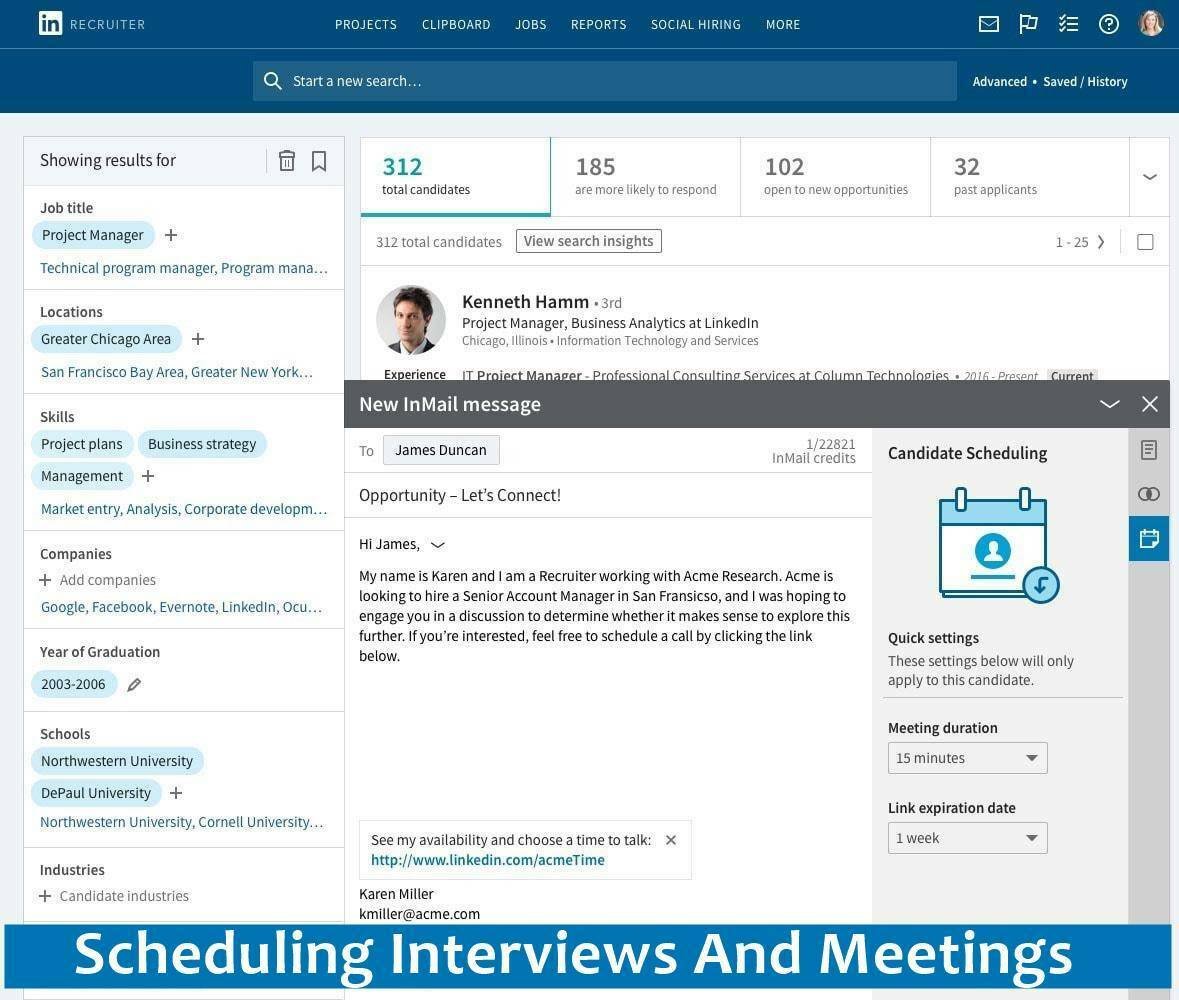 Have you used LinkedIn for interviews and meetings? If not, you can start doing it right away. While most people use the platform for recruiting, very few people know about the LinkedIn Scheduler. Well, it is a valuable tool that allows you to efficiently manage interviews and meetings.
It can easily be synced with your calendar and detect your availability automatically. When sending InMail messages to different candidates, the feature displays the available interview slots. It allows the candidates to choose the ideal time on the basis of available slots. This feature makes scheduling interviews and meetings much easier.
Managing Skills And Endorsements
When you are using LinkedIn to drive traffic or find new jobs, this feature can be helpful. Listing down and showcasing your unique skills can easily impress people and attract more employers to visit your profile.
This feature not only enables you to enhance your LinkedIn profile but also helps in endorsing the skills of deserving people. It adds a relevant tag and allows your profile to be easily discovered in LinkedIn searches and search engines.
To leverage this feature, click on "Edit profile," go to the "skills and expertise" section, and select edit. Add your skills and save the changes.
Adding Media Files to Profile
Did you know that you can add media files such as videos, links, documents, photos, and even slideshows to your LinkedIn profile? Well, yes, the social media platform offers you this unique feature. Adding the media files can increase the authenticity of your profile. It allows you to showcase your past works and sample projects.
In order to add media files, select the "edit profile" option. Search for the pencil icon at the top corner of individual sections and click it. You will find the available options and easily add media files in different formats.
Leveraging Advanced Search Option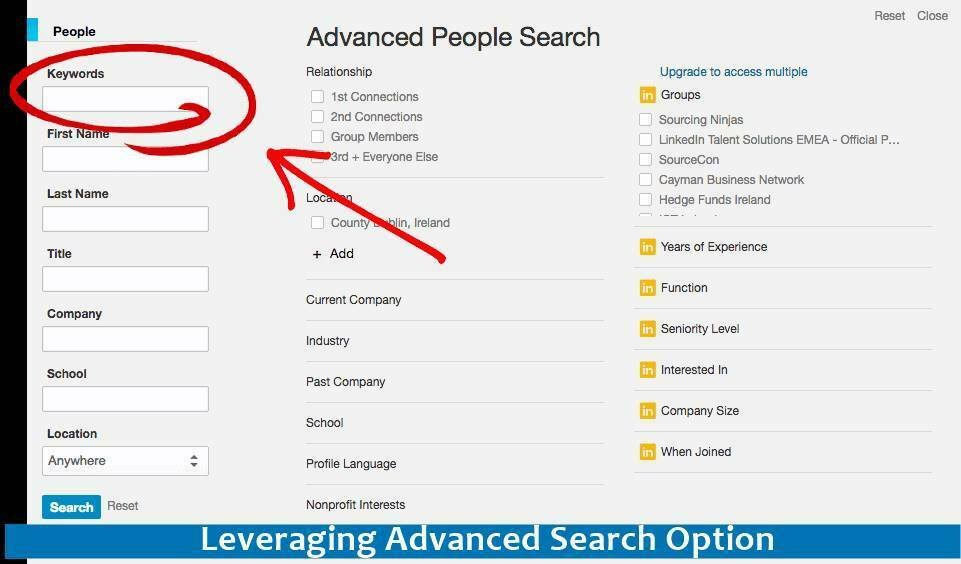 The advanced search feature of LinkedIn can offer you a better search experience. It allows you to find and easily connect with a person through targeted search. For instance, if you are looking for a person working in a particular company, you can do an advanced search using the name of the company.
This feature allows you to easily filter your search by profile language, location, school, previous company, and other information.
Conclusion
Now that you know the useful LinkedIn features, it's time to use them and make the most of the available opportunities on LinkedIn. All these features will not only enhance the value of your LinkedIn profile but also attract more visitors to the profile. Leverage the best features of LinkedIn and stay on the top.