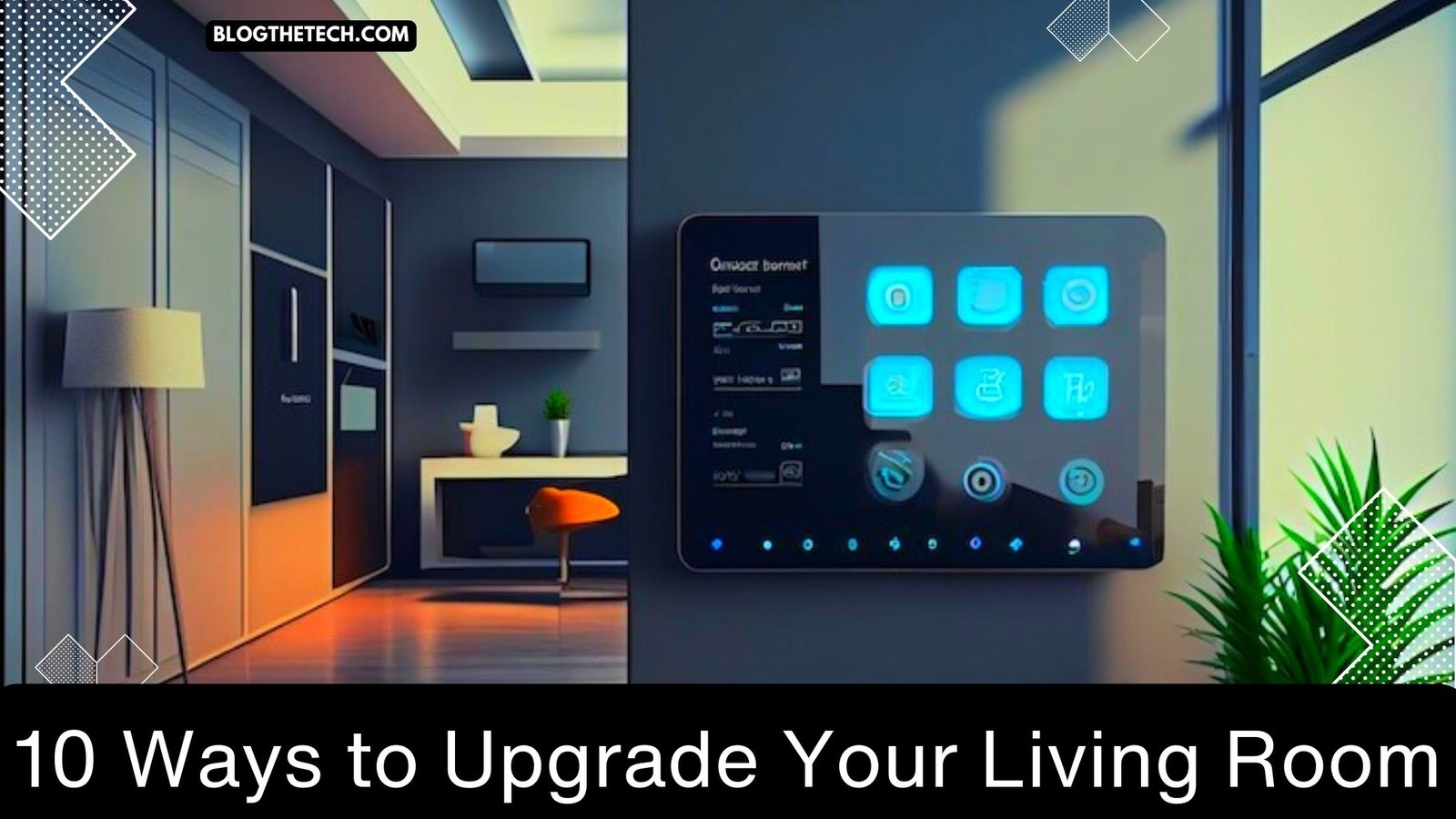 You don't need much to upgrade your living room. A bit of space, a couple of pieces of furniture, and a few personal touches are all it truly takes to make a communal space worth living in.
But if you're looking for a more modern experience, or if you want your living room to be capable of providing more value to you, you'll be interested in making strategic upgrades with some of the latest smart home gadgets and technologies.
It's less expensive and easier than you think!
The Value of Living Room Upgrades
There are many valid motivations that could push you to upgrade your living room, including:
Functionality: You might be interested in creating a living room environment that can do more. If you have more options for lighting, sound, and your overall visual experience, you can adjust your living room to a wide variety of needs.
Comfort: We all want our living room to be as comfortable as possible, accommodating us and our loved ones as we relax for the day. Better furniture, entertainment, and decor can all help with this.
Aesthetics: Even if you're not an interior designer, you might want to upgrade your living room for aesthetic reasons. A more beautiful, more inviting environment could be exactly what you need.
Ideas to Upgrade Your Living Room
These are some of the best upgrades you can make to your living room affordably:
1. A fireplace upgrade
A new fireplace, or a new fireplace insert, has the potential to introduce a new, beautiful focal point to your space. Modern fireplaces aren't exclusively wood burning; you can also get a fireplace or insert that uses electricity, natural gas, or propane as a fuel source. Once installed, you'll be able to start a fire on cold days, experience radiant warmth, and cultivate a cozier atmosphere with the background of crackling flames.
2. A smart speaker
A smart speaker or similar smart home hub is an important piece of technology to tie all your other technologies together. Depending on which brand and model you choose, you'll probably get access to speech recognition technology, a digital assistant, and the ability to remotely automate a number of home tasks.
3. Automatic curtains/blinds
Motorized curtains and blinds are a bit of a luxury, but they can make it much easier to make lighting adjustments on demand. Whether you want to let in the bright morning sun, soften the glare for movie night, or completely black out light for an afternoon nap, motorized window treatments have the potential to upgrade your living room, making your life much more convenient. If you can automate them with a schedule, that convenience will increase even further.
4. Smart lights
Smart lights can be controlled remotely using any smartphone or tablet, giving you access to a wide range of colors and brightness levels. You can use them to properly set the mood, highlight your most important decor items, or just add more personality to your space.
5. A smart TV
If you don't already have a smart TV, now is the time to get one. Your smart TV gives you all the typical features you would expect from a modern television, plus convenient access to almost any conceivable app or streaming service. Some smart TVs can even grant features like automatic weather reporting and voice search.
6. An indoor garden
There are countless high-tech options for growing an indoor garden, from tall hydroponic solutions to smaller, old-school growth strategies. No matter what, an indoor garden is going to beautify your space, improve your indoor air quality, and boost your mood. If you don't have much of a green thumb, start with some basic herbs, like basil.
7. Security cameras
A couple of well-placed security cameras with automatic video uploading and storage will upgrade your living room, instantly boosting the security of your home. If you have children or pets that you leave home alone, at least occasionally, these can also help you keep an eye on things.
8. Digital frames
Which photos and pieces of art do you want to hang on the walls? If you have a digital frame, you won't have to choose; you can cycle through all your favorites. You can select hundreds or even thousands of cherished photos to rotate – or select the perfect design for an upcoming event.
9. A smart fan
Ceiling fans are an old technology, but smart fans make them much more flexible. You can set them to automatically turn on at specific temperatures so you always remain comfortable. You can also typically control them remotely, forgoing the need to stand up and yank on a delicate cord.
10. Better cable management
Cable management is crucial for a modern living room. Though many of your smart home technology features are going to be wireless, you're still going to need various wires and cables to keep your digital ecosystem thriving. Cable management products are highly inexpensive and easy to install, and they can make a drastic difference in how your living room is perceived.
Your living room should reflect your personality and have all the comforts and features you personally desire. It may take some time to figure out exactly how you want to upgrade your living room, save up the money, and install these features, but the end result could be the living room of your dreams.