3D Systems is a company that innovates 3D solutions. their works have been represented in many companies and professionals as one that creates the gold standard Softwares for engineering. They help optimize designs, workflows, transform the manufacturing of products, and take the products to the market easily.
I will help you to explore their portfolio with the updates made to all the software, also with reasons you need them for your 3D manufacturing and 3D designs. I will go through each Software and there you will see the new features that have been updated… let's get started.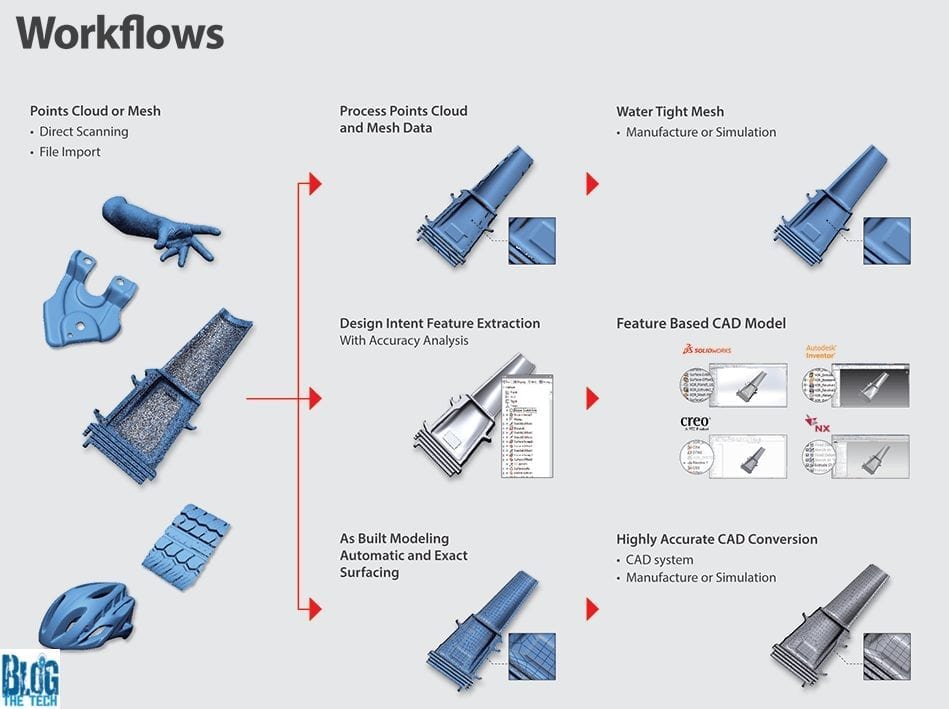 Geomagic Design X

Geomagic Design X is comprehensive reverse engineering software, combines history-based CAD with 3D scan data processing. Geomatic Design X is built with the purpose of converting 3D scan data into high-quality feature-based CADs.
The software does relatively what other software cannot do, which makes it powerful and flexible to use. Some of the awesome features of its power and flexible usage are; guided solid extraction, incredibly accurate exact surface fitting to organic 3D scans, mesh editing, and point cloud processing. With Geomagic Design X, you can scan virtually anything and create a ready design for manufacturing.
In addition, Geomagic X Design lets you enhance your CAD environments, Accelerate time to help create products for the market, broaden your design capabilities, the impossible by creating products that cannot be designed without the reverse engineering.
Geomagic Control X
Geomagic Control X is a standalone software that delivers the industry's most powerful tools within clear workflows. Geomagic Control X 2018 new features address genuine requirements for the aerospace and automotive industries, thereby providing a 50% increase in efficiency over its competitors.
The latest version of Control X now lets you validate and measure the real-world part…
With GeomagicControl X, managers with quality are enabled with high ease of use, intuitive, comprehensive controls and traceable, repeatable workflows for the quality. It's fast, straight to the point, information-rich reporting and analysis enable significant productivity and quality gains in any manufacturing workflow.
You can revolutionize your inspection routines, with the help of the new user interface, innovative new metrology and inspection tools, have the free space to measure in any order or style that want, while the Control X powerful synchronous inspection systems capture the data arrangements and automation in the background for a repeatable and editable process.
Geomagic Freeform
Beat your former design process and amaze your clients with the new Geomatic Freeform 2019, Geomatic freeform lets you fix complex design and manufacturing challenges. In industries today, geomagic Freeform is one of the most comprehensive organic 3D engineering tools that combine touch-based 3D Sculpting, design intent modeling, 3D scan processing, CAD interoperability and mold making. It all allows you to have the sensation of clay modeling with the benefits of digital design.
Features of Geomatic Freeform are;
It lets you design a different look. 

It allows you to add organic design to traditional CAD

You can make a perfectly realistic rendering.

It allows you to design relatively anything with built-in precision

Allows you to add a beautiful structure to your design

You will enjoy 3D printability.

You can easily make industrial product designs.
A final word on freeform
If you go for freeform, you will get the best 3D design experience and get 3D jobs done easily.
Cimatron is a software that delivers major advantages for mold. Die and manufacturing shops keeping you more competitive across your entire range of operations. Cimatron provides easier, faster, and stronger high-quality tools of any complexity and size record time. You can systematically or dramatically increase your productivity, profitability with a wider range of dedicated tools as well as full range of CNC techs from 2.5 axis milling and drilling to complex 5-axis machining and competitiveness.
What's new?
Introducing the cimatron 14 that is actioned packed with new and enhanced capabilities that dramatically accelerate productivity and design and manufacturing of molds, dies, and discrete parts.

Cimatron's wide features and why it is recommended.
Cimatron allows you to use a single integrated solution for tooling, the CAD/CAM solutions handle the entire tool making from quoting to design.

Cimatron boosts your productivity, it has a wide range of tools to speed up your designing and manufacturing process.

You can handle any Geometry designs either 2D or 3D, surface; these are no longer something that cimatron cannot handle. Cimatron supports any of the design methods you choose to use for getting your work done.

Get any simple 2.5 axis milling and drilling to complex 5-axis machining and micro-milling; machining any part of this designs is easy with the cimatron machine tool with full range of NC techs needed to get your job done.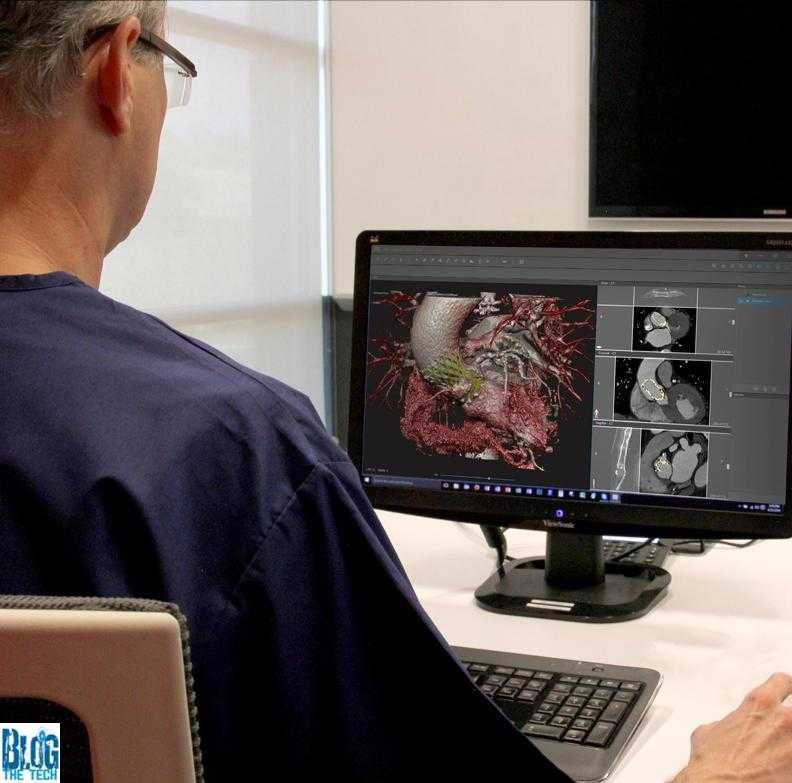 DICOM to PRINT [D2P] is a wide range of healthcare applications and a stand-alone soft which allows surgeons, radiologists, lab technicians, and device designers to quickly make accurate digital 3D anatomical models from medical imaging data. The software minimizes the use of technical moguls and eases the adoption of printing techs by the health care community.
It is designed to handle and consolidate any 3D model preparations it also relies on auto-tools that reduces the amount of effort and time associated with the making of a digital patient-specific model. The software is used by medical persons for preoperative surgical planning and allows the export of 3D digital models that be used by many applications.

Benefits of D2P.
Supports different type of imaging modalities (CT, MR, CBCT)

Supports various formats of 3D files and 3D printers.

Easy handling of data management.

Instant transfers of 3D files to a various application such as 3D printers and VR
GibbsCAM is a single-interface, powerful CAM system for all your CNC programming needs.
GibbsCAM in a nutshell.
Clutches made GibbsCAM software holds the worlds national record in drag racing with accuracy and precession in manufacturing are crucial to harnessing 11,000 horsepower in the clutch and to the tires to capture world records in drag racing.
Complex Programming is made easy; get competitive by integrating Multi-task Machining into your business, it is the right solution for programming the simplest to most complex machined parts, one that is completely easy to learn, use and adapt.
The good news, GibbsCAM 12 is now available, it reinvents new techniques in which programmers use CAM software. With the new interface, GibbsCAM 12 delivers a CAM solution that is perfect for both seasoned and users and brand new Programmers.

Why Choose GibbsCAM?
It is easy to use and user-friendly for new users.

It provides Accurate Machine Simulation.

GIbbsCAM has over 15,000 error-free post processors created and maintained by 3D systems.

For every seconds, minutes, hours, and day you make use of GibbsCAM, it grows with you.
3DXpert is integrated software to prepare to optimize and manufacture 3D CAD models with the use of additive manufacturing. 3DXpert supports all step of the additive manufacturing workflow from design to post-processing, the software streamlines your process too quickly and efficiently transition from a 3D model to a successfully printed part.
New 3DXpert Version 14 – facilitate metal additive production.
Its core features include;
It supports multiple print heads

Facilitate Engineering Change Orders (ECO)

Faster and enhanced Simulation

Enhanced Orientation
Why choose 3DXpert?
The only true history based AM software

The only true all-in-one integrated AM software

The only AM software supporting hybrid modeling without conversion

Unmatched speed to create, edit, and view lattice structures

Patient pending 3D zoning tech to define virtual volumes

Unprecedented control over manufacturing process parameters

Integrated build simulation minimizes build tryouts.