There are some business documents that you are required to have, and there are others that you should keep on hand simply because it's a good business practice to do so.
If you take the time to ensure that you have effective processes and tools for managing documents, you will have better access to those resources when you require them.
After all, as a business owner, it is up to you to ensure that your company has the right internal documentation as well as the documents needed for external use. Let's go through various business documents that you should store in your business.
Business plan
A business plan is a written document that outlines how you intend to achieve your business goals. It includes information about your product, marketing strategies, and finances. You should write it when you start a new business and keep updating it as the company grows.
A well-written business plan is an important tool because it allows entrepreneurs and employees to set goals and track progress. It serves as a roadmap for your business success.
If you still don't have a business plan or need a better one, start writing it immediately. And if you want help making the process smooth and convenient, find a simple business plan template. A template of this kind will help you establish the basics. From there, you can move on to more sophisticated business plans for the future.
Tax filings and financial reports
Compliance with the IRS is one of the most important parts of any record-keeping project. The rules for businesses depend on their size and industry, but the IRS says that small businesses should keep their tax records for at least three years, and you may even need to keep them for six years or longer.
The rules differ for larger companies, but they all state that financial documents like income statements and financial reports must be kept on file for a long time. Most of these documents can be uploaded to a server or stored in an archive, but it's good to have a copy in case the server goes down or a backup is lost.
Even though there are a few places where bad record keeping might not be noticed, if the IRS audits your business and you don't have any of the required paperwork, they could fine you heavily.
Passwords
Often, no one thinks of a password as a key piece of business intelligence. However, if an unauthorized user knows the right password and uses it at the right time, they can take full control of a business network.
Even though many business documents are important for day-to-day operations, passwords are crucial to keeping your network secure and your business safe from outside threats.
Keeping passwords on your computer isn't always the best thing to do. This is especially true for firewalls that are used by government agencies, software developers, or financial institutions.
In these fields, employees often have to write down a lot of long passwords that they should later keep track of. If you can't remember your device's password and need it to get in, putting it in a file on your PC won't help.
Most of the time, the best way to store these papers before learning them by heart is in a place that can be locked.
Contracts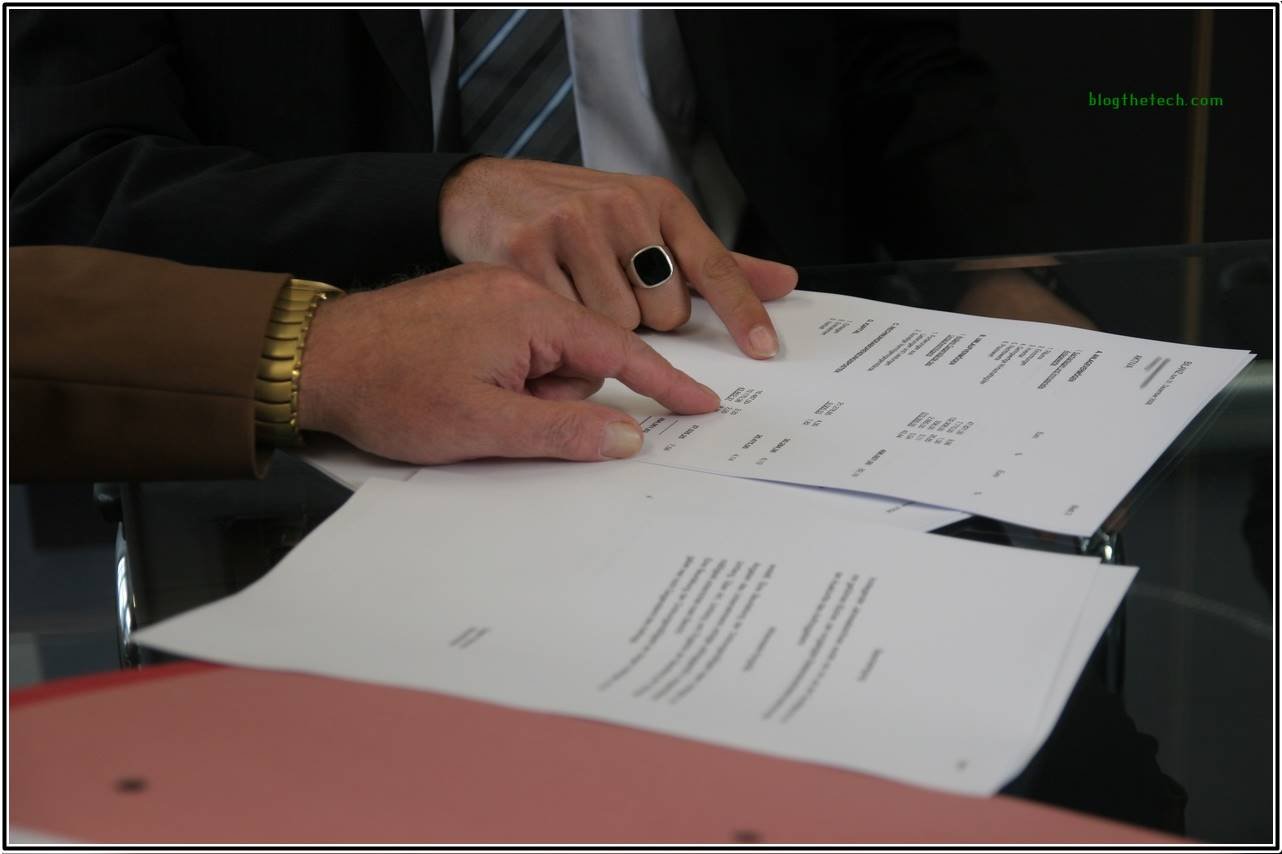 Like most people who run businesses, you presumably use a software tool to electronically sign and store contracts. However, it's also a great idea to retain a physical record of any key agreements, including leases, contracts, and other types of agreements.
Keeping the original signed agreements assures that you're protected legally in case you have to go to court due to a breach of contract. You need to do some research to determine whether or not there is a statute of limitations in your state that applies to broken contracts.
Your core business values and goals
Last but not least, you must preserve a hard copy of the objectives and principles guiding your business. Keep a running list of your business's short-term and long-term goals, and print them out so you can examine them frequently.
You should also consider maintaining a paper copy of your company's values and hanging them in a location where you will be reminded of them frequently. You can keep this as a visible reminder of the goal you're working for, and it will help keep you motivated.
Your employees should be able to see these values and goals easily too. They need to share your vision if you want the organization to succeed.
Final words
Now that you know the most essential documents you need to keep, it's worth saying that you need to protect them too. Recordkeeping includes safeguarding critical business documents.
Many businesses prefer to upload files to online servers, where they can be stored until needed. That's a great option for some documents, such as simple templates and non-proprietary forms.
However, it's dangerous for critical files. Documents critical to your company's structure or direction may need to be kept closer to hand and more secure in an offline environment.