When creating an online store, it's vital to consider many things: choose the suitable CMS, get an SSL certificate, think about design, SEO, site structure, etc. Only with a responsible approach will you stand out among your competitors. Thus, this checklist of 5 essential points will be a real find for you.
Marketing Strategy
Whether you're planning to launch a website for your actual store or are new to the retail business, a good marketing strategy developed along with a website start can help you attract your first customers. However, it also determines the structure of the online store and the elements that will help achieve good results.
Consider that developing a marketing strategy early on helps to decide on a list of features for your online store. For example, you can add particular elements that allow you to share products on social networks or implement a system of push notifications in the browser and on mobile devices. It's best to think about all this during the site development process.
Also, don't forget that high-quality content plays a vital role in the success of your marketing strategy. The main drawback of online shopping is that users can't carefully examine and touch the product. The only thing they rely on when making a decision is the description on the product card.
And if that description evokes interest, the customer buys the product. So the best solution is to hire a qualified writer, who you can find in specialized writing services. But that's also not all. Your online store's site must include high-resolution pictures from different angles, video reviews, instructions, and tables with sizes. All this dramatically affects the final conversion rate.
Selecting a CMS
A headless cms platform helps you run the content of your web resource. For example, you can add or edit information in an easy-to-use visual form without programming skills, and these changes will immediately be visible to users. Some CMSs also help employees handle customer inquiries and claims. The choice of CMS on the market is quite broad. 
You can use specialized online store systems or free solutions such as PrestaShop, OpenCart, or Magento. But to realize a functional and profitable online store on CMS requires a strong team with experience in complex integrations. Thus, if you're planning to develop something individual, it's likely that ready-made solutions only complicate the development. In this case, it's better to use popular frameworks such as Laravel, Vue.js, Symfony, and React.j instead of CMS.
Site Security
Having an SSL certificate is an essential thing. It should be a must, and if you accept payments, it's better not to use the free option. Remember, online stores work with personal data, so keeping it secure and leak-free is not just a simple rule. Instead, it's the future of your business. Once your site is on the black market, the whole Internet will know about you. So as a merchant, also keep yourself and your customers secure with 3D Secure 2.0. Technical mistakes by online retailers that lead to data breaches turn into entertaining articles and gossip spreading at the speed of light.
SEO, Search, and Filters
According to Google's research, if a page loads for more than 5 seconds, the user abandonment rate increases by 90%. So it's one reason to think about optimization at all times and for all websites. Without SEO, today's world doesn't do any commercial projects, which is undeniable. It would help if you were as sure as possible that your site is at the top in terms of performance.
Also, search engines can downgrade sites with slow loads. Thus, after performance optimization, proceed to search engine optimization. It's the aspect that concerns your wallet because it can increase sales. Check if all pages have meta tags and if descriptions are added to all pictures. It's also essential to keep the structure of pages and internal linking up to date to update the content on the site.
When it comes to search and filters on your website, have in mind that the target customer is the user who starts looking for something on your online store. Take a close look at how you can improve the usability of your search. Ask yourself, is category-based search relevant? Update that list. At best, you should make a tool that helps customers find the product they want in a couple of clicks.
Some people may not have information about the product's exact name so you can hinge additional keywords or synonyms on some of the products. Look at new technologies. For example, image-based search is gaining popularity: a user uploads a photo of a product he's interested in, and the site, in response, offers an identical or similar product. So it's very handy, isn't it?
Payment Methods and Shipping Costs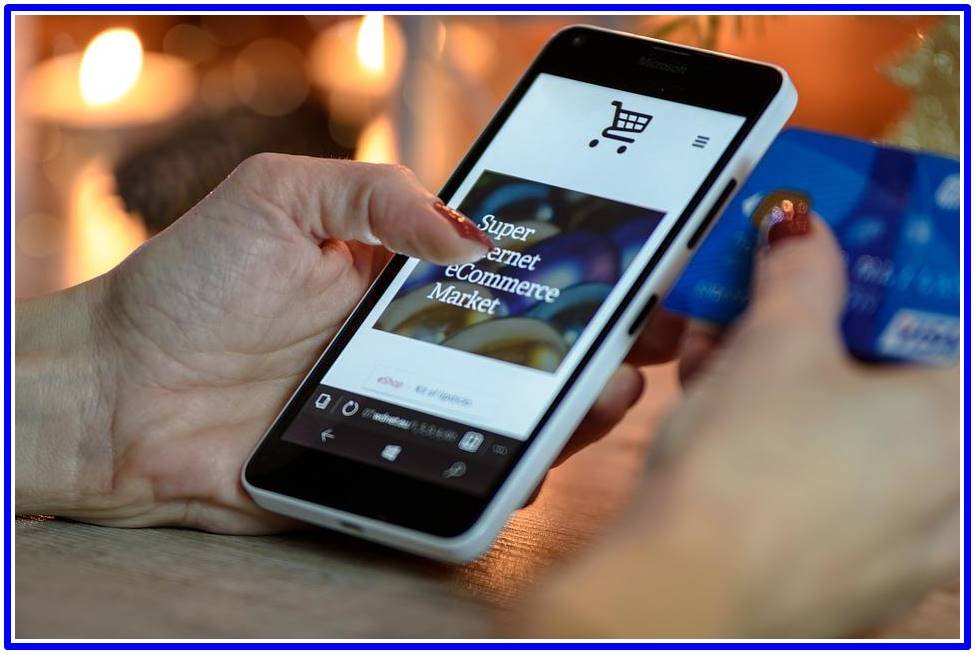 According to a 2019 Payment Methods Report study, the reasons for cart abandonment are unexpected shipping costs (55%) and a lengthy checkout process (26%). However, only 6% abandon a cart due to a lack of a convenient payment method. In other words, keeping an up-to-date list of all possible payment methods would be too expensive and inefficient. Hostgator research states that the most popular payment methods are PayPal, ApplePay, AmazonPay, GooglePay, American Express, Stripe, Square, Visa, Masterpass, and 2Checkout.
Depending on the type of merchandise, you can try introducing additional payment methods to attract new customers. But remember that the more extensive the list, the higher the transaction costs. So remove those payment methods that are not popular. As for shipping, consider that more than half of your customers abandon their shopping cart if unsatisfied with its cost. So if you don't offer free shipping, provide detailed information and the exact amount in the product card.
Conclusion
To say that there's a lot to have in mind when you're starting an online store is to say nothing. Moreover, it's not enough to create a commercial website and let everything go on its own. The work on it should be conducted continuously. You must be aware of all trends, analyze user behavior and adjust to market realities. Otherwise, you'll quickly find yourself lost overboard. Remember that the world of IT is changing very rapidly.