5KPlayer is a free tool to play videos on your windows or mac. But wait on, what type of videos are we talking about here? 
You probably have a list of videos that don't play on your computer and you are looking at the possible ways to get them to play for you. 
Some videos play and some do not play at all, what could be the problem? You get the same thing right? Sometimes your videos get to hook along the way.
I have some good news for you if you are having problems playing any of the video formats below.
 I mean formats like;
Whatever format you are having that is not playing on your Windows or Mac, I have got your back like a commando.
Whatever player you are using that is not compatible with your video format, just close it and check what I'm about to show you.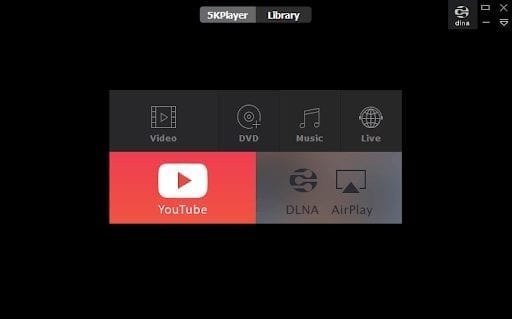 What is 5KPlayer?
5KPlayer is a combination of MKV or UHD video player, DLNA and Airplay media streamer, and an online downloader.
You don't need an extra media player on your PC. Why? Because it plays virtually all types of Videos.
What Are The Features Of the 5KPlayer?
5Kplayer has the ability to play any media file format and it has the mirroring feature, which allows you to display your iPhone device screen on your PC conveniently.
See a list of the formats it can play
Serves as: 
HEVC player: if you have any file that downloaded or uploaded as HEVC format, the 5KPlayer can serve to load them without breaking or audio issues.
MKV player

: Most of the videos downloaded on the net or torrent usually happen to be in MKV format, however you can use the 5kplayer to play them without having issues.

H265 player

: While VLC media player needs an encoder to play h265 videos, our free Mr 5K can do it alone without any hiccups.

4K/UHD player:

Some videos are shot as UHD using cameras. This is one of the video formats that displays high-quality images. Thus, some players can not load it but our almighty 5k does it.

HDR player

: My Media Play this type of video file format, which means there is a small number of software that can play the file format. 5kplayer is among that able software, in fact, it is the best I have ever used so far.

HD player:

how about that? Well, it is never left behind. It is one of the most common video file formats and used widely on the internet.
Stream video music between DLNA compatible devices.
If you are looking for a player that can stream videos from Android to Mac/PC, from Computer to android, smart TV, PS4, or XBOX. 5KPlayer is a great match for it.
AirPlay mirror iPhone/iPad/iPod screen to Windows/Mac.
Just like the way you mirror your iPhone to Apple TV, The software allows you to do the same thing by allowing you to display your phone screen on the computer without connecting any cable. Just connect your computer and start mirroring freely.
Record the iPhone iPad screen while mirroring. 
Oh yes, you can record whatever you want while mirroring your iPhone or iPad screen on your PC/Mac. The Quality of the videos recorded is great and lossless.
Edit Your Videos On The Go
You do simple video edits such as; cutting, rotate, change the playback speed, edit color balance, etc.
Let Me Call On Your Attention
Now that you know what 5Kplayer can do, why not give it a try? I mean I like to share what works and what will make you feel happy. 
Don't let anything change the fun you are having. Allow the 5kPlayer to be your guide through it all.
You want to enjoy watching your videos (Any Format) without having to break, go silent,  or cut in the middle of the fun. 
You will hate it when watching movies like Avengers 2019. Arrg it pains. 
NEW: New versions strengthened 10bit HEVC (HDR) and H264 8K playback. It means more fun and more reliability.
How To Download 5kplayer.
Visit their official Website to download 5kplayer
Choose your PC type, for Mac users, select mac and if you are a Windows user, choose Windows.
I think you should have been done with setting it up, if not, download 5Kplayer now and don't miss fun and important moments.
Frequently Asked Questions (FAQs)
The following questions are the ones you are likely to ask, so I have done you some good by answering them one by one. If you have some to include, please use the comment section.
Can It Work on Mobile?
No, It Works only on PC or Mac
What Type Of Windows Versions Do I Need To Install 5kPlayer?
You can use the software on any version of windows, with x64 bit, x32 bit installed.
Why Does 5KPlayer Work With play 4K (MKV) UHD videos?
It is powered by NVIDIA, Intel, DXVA, and AMD hardware acceleration
Please Help, Why I'm I not Able To Play 4k Videos?
4k Video not playing? To Play 4k Videos, you need to get the 5kPlayer that I just recommended in this article, I'm sure you read the amazing things it can do