These days, creating caricatures does not take more than weeks to finish. With the help of today's technological advancements, many artists can quickly turn a good photo into caricature in a matter of hours. This technology means that you can promptly commission an artist to create a stunning caricature for your loved ones or yourself without having to worry about waiting for weeks.
This article will discuss everything you must know about Caricaturer.io, one of the best caricature makers online for Windows and Mac users.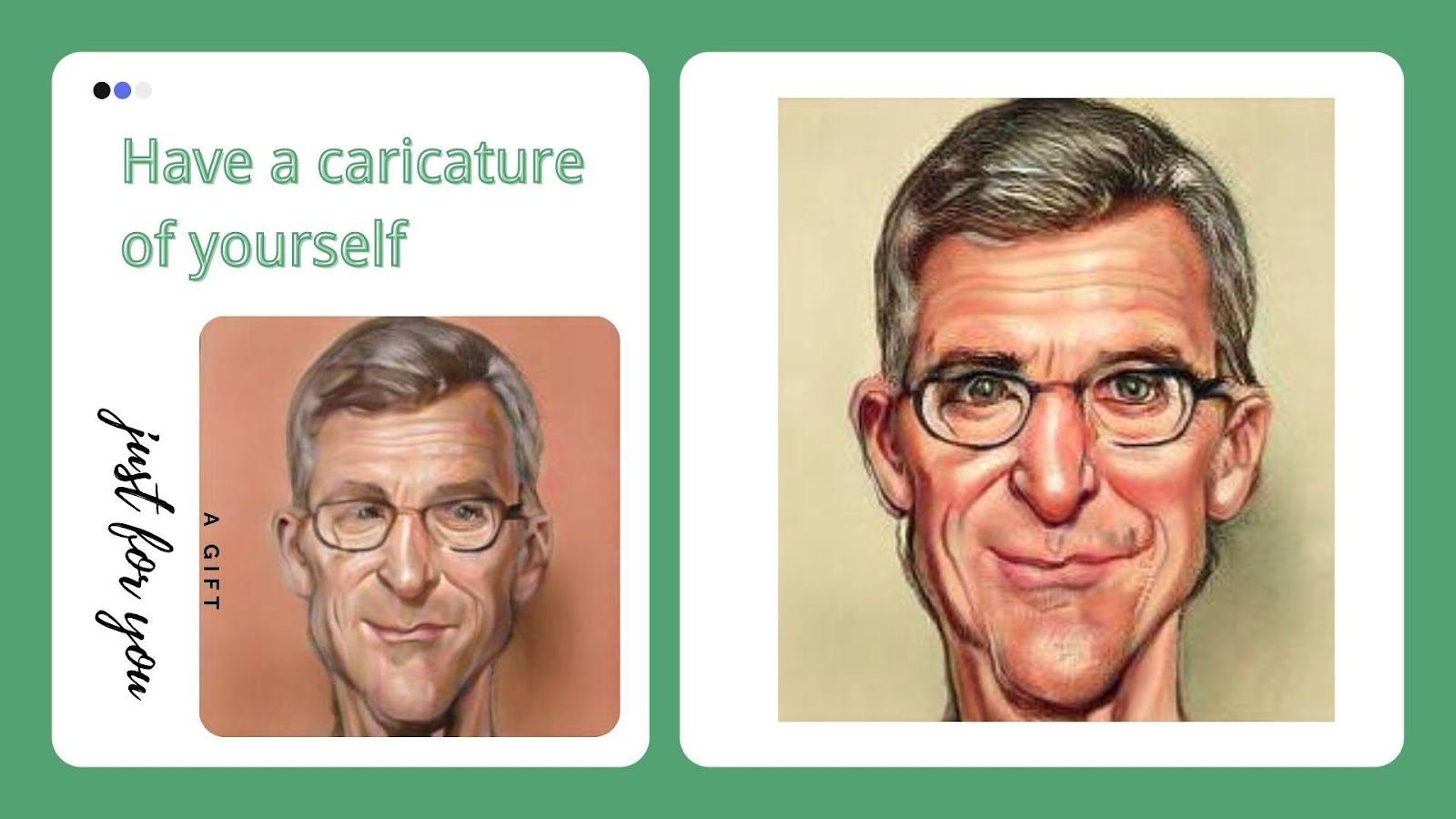 What is Caricaturer.io?
Caricaturer.io is a caricature maker online. It allows people to produce accurately depicted and overall stunning caricatures based on the photos you submitted. Based on the deep learning and AI technology, this site can scan and analyze the facial features automatically. With this innovation, it only takes a few minutes to create a caricature with 64 styles.
Functions and Key Features
It allows you to create an caricature with exaggerated and distorted effects via the AI technology. All you need to do is to upload the photo on the website. Then the AI would scan the facial features of your image. It usually lasts for three to five minutes, and when it is finished, you can have an HD quality caricature produced by the AI in Caricaturer.io within minutes.
With the HD picture, you can have it printed into something bigger, put it on a frame, then gift it to your loved ones or display it at home. Another thing is that you can download the HD picture if you have an account with them. Registration is easy, and you just offer a valid email and set up the password.
Highlights Using the AI Technology
Unlike the traditional method where an artist spends a lot of time drawing an entirely accurate caricature out of the photo you sent. Instead, AI technology scans the facial features on the picture. Then, it replicates it in the form of a caricature in the shortest time possible.
With AI technology, anyone can turn photos to caricature within minutes without waiting for your artist's updates. If you are also not happy with the output, you can try from more than 60 modes available on Caricaturer.io. Moreover, with its state-of-the-art technology, you do not have to worry about having all the caricatures look very much alike.
Steps on Using Caricaturer.io
Using Caricaturer.io is easy. Anyone can use it, even if you are not an artist. But, first, you have to follow these three easy steps.
First, upload a photo with face in it on the website, then let the AI scan the facial features.
Second, you have to wait for the processing time. Just take a cup of coffee before the process done.
Third, you can get over 60 pictures with cartoon effects. Enjoy them and choose what you want.
Create a personal account and download a batch with HD quality.
Remember that all process is totally free and this website won't take your money away.
Why Use Caricaturer.io
You can use Caricaturer.io to produce the best caricatures in minutes. You can also choose up to more than 60 modes depending on your preference, and there is always a caricature perfect for every taste. You can even use other techniques used by artists in creating caricatures, such as Reilly Abstraction, Exaggeration, Rough Sketching, and many others.
Read: How to Turn A Picture into A Pencil Sketch?
With Caricaturer.io, you can have a gorgeous caricature within minutes, saving you time to wait and money since you can get it for free. You need to be a member, which also costs nothing, to get the HD photos for your needs. Otherwise, the versions you will get can still look decent enough to be framed as gifts.
What needs to be improved
It would be much better if users could leave a signature on the photo that does not look like a logo, the same way artists can leave signatures on their works. Apart from that, it is already a good experience for those who need caricatures in a short time.
Conclusion
With Caricaturer.io, transforming photo to caricature is easy with three simple steps. It does not require you to pay anything, and it provides a vast assortment of styles and modes to choose from. If you are artists, this tool helps you get more inspiration. If you are not artists, this quick tool save your time to turn image into cartoon effects. Thanks to the latest AI technology, get to create the best caricatures and impress your friends and loved ones in seconds.