The world's largest continent, Asia, is the most diversified piece of land globally. Stretching from Turkey right across to Japan, there are different worlds embedded in the heart of this majestic continent.
But unlike some of the fastest developing nations in the world that predominantly belong to Europe, Asia just recently adapted to the quick ways of life.
Whilst countries like Japan and China are the leaders in the tech industry; there are several Asian countries still playing catchup to join the technology leaders on a global scale. But in the last few years, technology has brought a tremendous impact on Asian lives.
This post will explore these impacts to understand the Asian story of technology and innovation.
The significance of language translations
Asia's success in technology stems from many factors. Firstly, it's the most densely populated region globally, with various cultures and ethnicities. Moreover, many Asian countries are improving their education sector, adopting more technical education.
Understandably, it has become a potential hub attracting the international market for businesses. That's a significant reason why specialist language translator services for this particular market are highly demanded by a number of agencies in the UK.
More importantly, many Asian countries have the infrastructure to translate talent into numbers. So, according to McKinsey research, Asia accounts for 52% of global growth among tech companies. Likewise, it contributes 43% of the overall start-up funding and has 51% of all research and development spending worldwide.
The Major Technological Forces in Asia
China is arguably the most technologically advanced country in Asia, with more than a quarter of global unicorns operating in the country. It's a clear indication of why Chinese entrepreneurs capture the world market.
Likewise, South Korea and Japan are two names worth mentioning in the tech sector, but they have relatively fewer unicorns and more room for tech investments.
Some significant South Asian regions like India are quickly gaining momentum in the tech sector. Even though India is one of the major economies in the Asian region, it has very few technology companies that are global leaders in technopreneurship.
At the same time, many start-ups have brought about positive change in the country. All of it means better opportunities for foreign companies. So, acquiring services from an expert transcription agency can significantly help.
Leading Tech Industries in Asia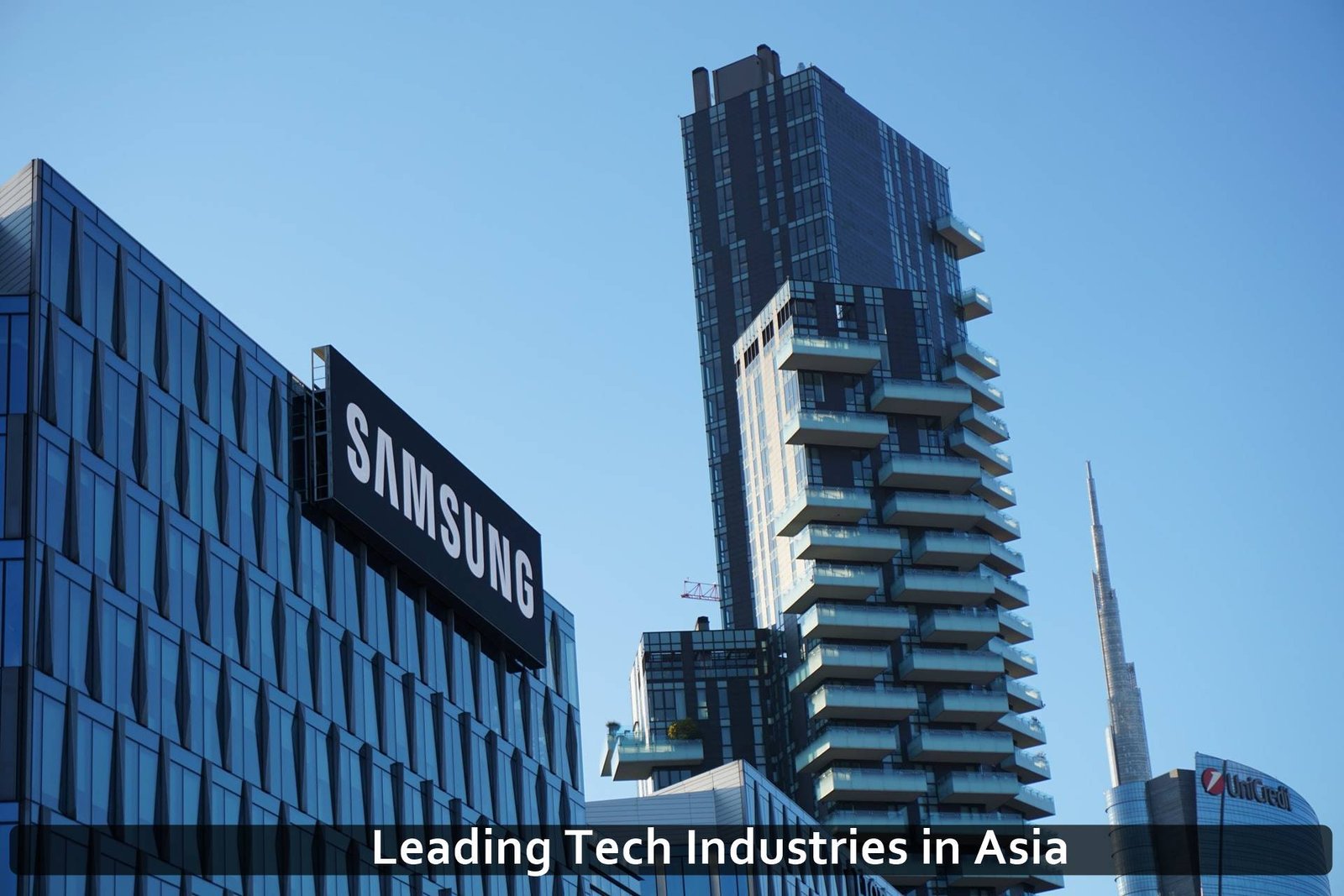 The Asian tech market is quite versatile, and it's a world leader in some of the niches. Firstly, it produces more than 90% of smartphones in the world. It's a sign that there is substantial room for innovation in the Asian market.
Technology such as processor designing, applications, and hardware development are quite sophisticated disciplines. Since Asia produces the bulk of the products, it speaks highly about the innovative mindset among its people.
The launch of flexible smartphones from Samsung, the world's first flexible smartphone company Royole or innovations in translation software are just a few of examples of tech innovations in the Asian market.
Impacts of Technology in Asia
We could go on and on about how technological wonders occur in Asia. But, here, we will talk about some of the shining instances in some of the lesser-known Asian regions to understand the impacts.
ICT Revolution in The Philippines
The Philippines is a service-oriented country and has revolutionised its economy through information and communications technology (ICT) implementations. Thanks to the business process outsourcing industry, it accounts for about 40% of its exports.
At the same time, it has created more than a million jobs providing salaries up to five times the national average value. It also means that translation services for the Asian market become more relevant as potential investors make their way to smaller regions like the Philippines.
Growth in R&D
One can hardly disagree with the intellectual, Research and Development (R&D) potential of Asian countries. Especially in places like South Korea, Japan, and China, the focus on R&D has inflicted rapid growth in infrastructure.
That's why there is immense growth in technology companies and R&D funding in many Asian countries. Likewise, the number of patents filed for research also keeps growing continually.
Rapidly Advancing Education Sector
When we compare the educational sector in Asia with Europe, there is an obvious need for improvement, especially in Southern Asian regions. However, three sectors have been under focus for educational development in the region.
Enabling individual education and personalised learning
Introducing more immersive classrooms with fun-filled activities
Using intelligent and automated services to administer educational operations
Combine these tech innovations with high-speed internet, and the productivity amps up remarkably. As a result, the e-learning market in Asia is expected to grow at an astounding Compound Annual Growth Rate (CAGR) of 11% in the next five years.
Helped by the COVID-19 pandemic, e-learning and online education took a new route in Asia, just like in most parts of the world. As a result, many educational institutions in Asia have taken up STEM learning methods to integrate them with their curricula to provide advanced learning.
Asian GDP Thrives on Technological Services
Technology is a significant game-changer in many Asian countries. It plays a vital role in uplifting economies, especially for countries like India and China. For example, India provided software services exports worth $148.3 billion in the 2021 fiscal year, a 2.1% growth from earlier.
Such performances have a direct impact on the country's GDP. As a region, Asia has seen a positive rise in the GDP in most of its countries. Much of this rise is attributed to technology services and products in these countries.
Robotics – A Growing Obsession in Asia
One of the significant factors contributing to technological growth in Asia is the emergence of Robotics.
As a result, the estimated CAGR growth in Asia is expected to grow at 13% in the next two years. In addition, governments are more interested in AI and robotics, which has helped the Asian community and brought forth several business opportunities for foreign investors.
Conclusion
Asia is driving towards a technology-oriented society, and it's only a matter of time before we see technology in most aspects of Asian lives.
Ultimately, it will attract more business, and foreigners will be keen to learn about Asian cultures and their diverse languages. So, if you're targeting the Asian tech market, better seek an Asian translation agency that can support you whether you need a mandarin translation service or even a Korean translation service. This way, you will stay ahead of the game.