These days, your sound quality is key for a good gaming experience. However, not everyone can afford a pricey surround sound installation. That's why so many people depend on gaming headphones. Whether you want to take advantage of the PS5's 3D audio surround sound features or you're trying to chat with other players in a match of Warzone on Xbox Series X, your gaming headset matters.
When you're trying to pick out the best gaming headphone, there's a lot you need to keep in mind. From your gaming headset budget to the microphone quality, here are a few things to keep in mind when you're picking out a gaming headset.
Set a firm gaming headphone budget.
When you're picking out a gaming headset, it's okay if you can't afford the newest wireless headset or the PS5 Pulse Headset. In fact, some of the best gaming headphones are budget-friendly models that still offer competitive features whether you're an online gamer or you want a more immersive single-player experience.
Depending on your budget, your sound quality needs, and your preferred headphone style, you could end up paying more for the right headset. The industry has never run out of alternative options to offer to people with different needs and limited budgets, In fact, choosing between a wired or wireless headset can impact your purchase price dramatically. A wireless gaming headset, of course, will cost more than one with a wire. So whether you're buying the Steelseries Arctis or you're picking out a new wireless gaming headset, decide on a budget and stick to it.
Choose your platform.
Unfortunately, not every wireless headset works on every gaming platform. For instance, the best wireless gaming headphones on PS4 might not be compatible with the Xbox Series X and vice versa. However, some headphones can connect to any platform, be it a Nintendo Switch, PlayStation, or PC. However, with some of these headphones, you're getting platform flexibility in exchange for build quality, battery life, or console-specific features.
As such, it's important to determine which consoles you use the most and whether it makes sense to buy one that's built with your PS4 in mind or to pick one that can work on any system but might not be a great choice for top sound quality. Platform compatibility can also impact price, making sure you're picking the best headset for your specific situation.
Prioritize comfort.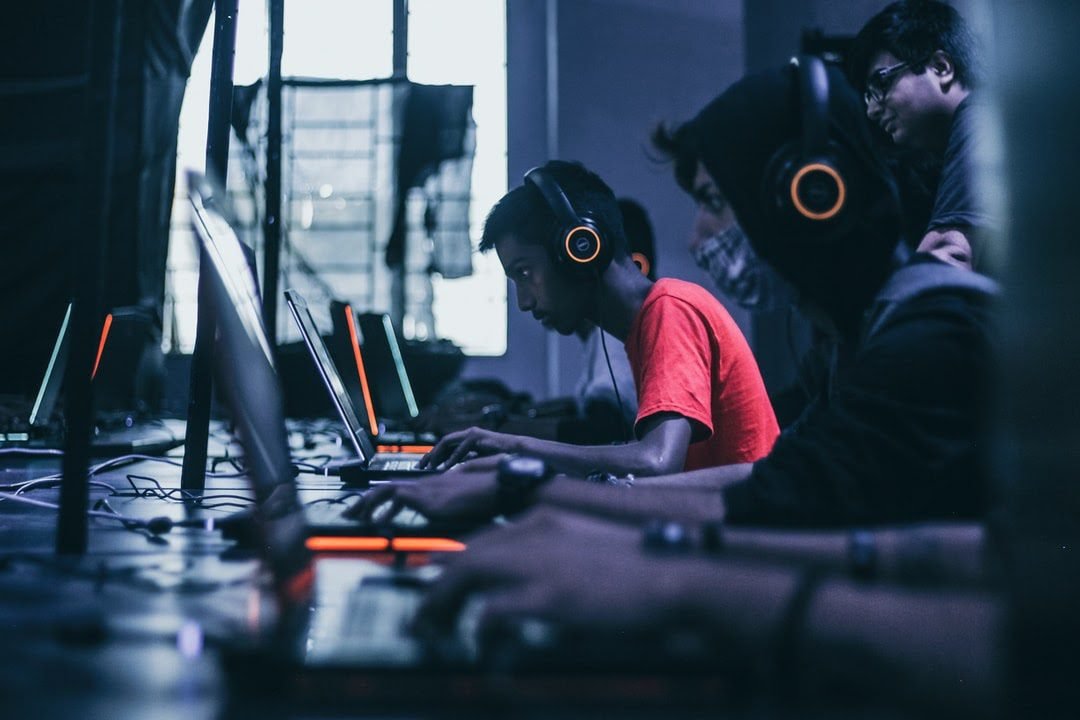 While console compatibility and budgeting are important, you also want a good headset that won't cause discomfort during a long gaming session. That means that you should look at the headband and earcups of any potential headset purchase or pair of headphones.
A good gaming headset should offer padding for the headband and earcups. You can also decide between open or closed earcups, which can each provide their own distinct listening experience. For some gamers, closed ear cups provide a better audio quality experience with noise-canceling benefits. Open cups, on the other hand, may mean a more affordable price and different acoustics.
Make long-term investments.
It doesn't matter if you're buying a comfortable headset with low latency and a detachable boom mic if the product falls apart after a few months of use. A headset is often a costly investment. Because of this, you want to ensure you're investing in a durable headset that's built to last. A great gaming headphone should be able to withstand a bit of wear and long gaming sessions. Of course, headphones made with premium materials are bound to cost more than headphones made with plastic components.
When you're picking out your headset, it's a great idea to follow these key tips to make the best purchase. Between comparing functionality and comfortable design, there are a few ways you can narrow down your headset choices and find the right one.