Fax machines have been an indispensable tool for many businesses to send and receive important messages from suppliers, vendors, clients, and agencies. But sending fax messages through bulky fax machines is now nearly obsolete with the advent of electronic faxing or online faxing services.
If you're in a rush to fax a document, there are many ways to find a fax service near you that offers physical or electronic fax machine services. This article explains how you can find a fax service near you for more accessible and convenient faxing of important documents for personal or business purposes.
Search Online For Fax Service Store Locations
When you search the term 'Fax Service Near Me' over the internet, retail services or store outlets offering fax services will appear on search engine results pages. Most of these stores also offer scanning, printing, and photocopying services.
Many couriers or shipping companies offer faxing services in their store locations. They have physical fax machines and electronic fax services, including sending and receiving domestic and international faxes.
Moreover, you can fax legal- or letter-size documents, obtain a complimentary fax cover sheet, and receive a printed record confirmation. Many service outlets also have self-service stations and team members who can help you with your faxing needs.
Here's how you can send faxes through store locations:
Prepare the recipient's fax number. Write it on a piece of paper for faster transactions.
Prepare the printed document. If you still have a digital copy, you can print a physical copy in the store.
Hand the documents you want to fax to the store personnel and wait for the staff to process your request.
Obtain a copy of the fax delivery confirmation receipt.
Visit The Nearest Post Office
Most post offices in the United States provide copying and faxing aside from postal services. You can use a directory or online map to find the nearest post office near your place. Some people still prefer using post office fax services, especially older adults.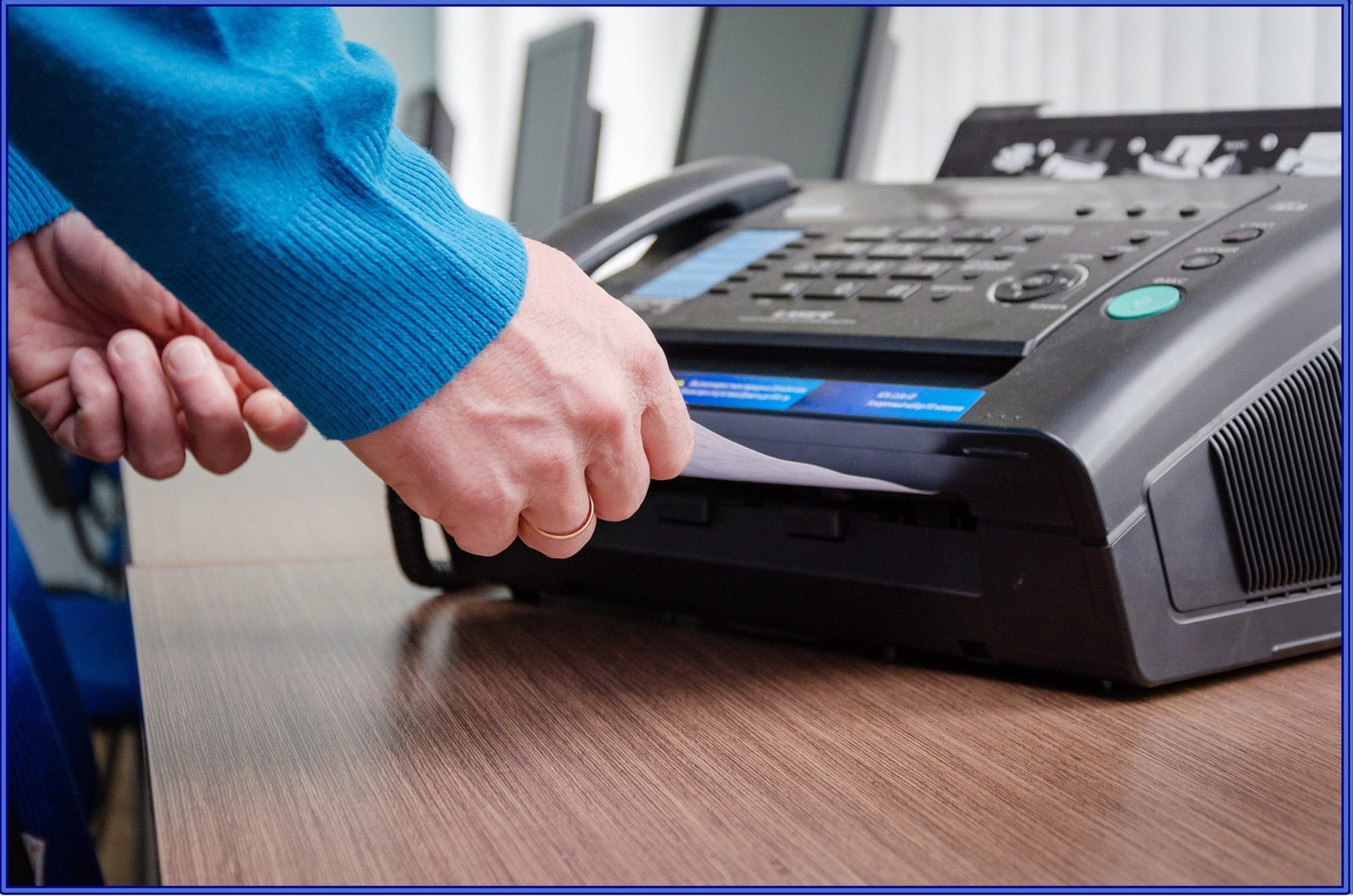 Most fax services in post offices are through the public fax machine. Hence, digitized copies need printing. Using post office fax services is only applicable for a small page count, and the documents don't contain confidential or sensitive information of any private individual or organization.
Here's how you can send a fax through the post office:
Before you use the fax services of a local post office, you have to prepare the recipient's fax number and printed document.
Approach the customer service staff where the fax machine is and pass the document.
Provide the recipient's fax information and wait for the staff to process your fax service request.
Don't forget to get the confirmation receipt of the fax delivery.
Send Fax Anywhere Using E-Fax
As already mentioned, digital or electronic faxing services are now available. They revolutionize the way people send and receive faxes in the digital era. All you need to do is sign up for an e-fax service, and everything else is easy to follow.
Internet or online faxing offers several benefits for private individuals and modern offices. For instance, e-fax reduces the amount of money you usually spend on per-fax transactions using physical fax machines. The best thing about electronic faxing is that you can store and access your fax messages anytime.
Furthermore, you can send and receive faxes to multiple devices in less time. Online faxing is also more secure than physical faxing because most providers have encrypted fax services. There's also less chance that unauthorized people will see the physical document.
Here's how to send faxes anywhere using e-fax:
You can log in to the website or mobile app of the e-fax service provider every time you need to send a fax.
Look for 'Send Faxes' and click and fill out the form.
Review the fax and click to send.
You can also receive fax messages straight from your email inbox or fax service account with online faxing. Every online fax service offers different ways for you to send or receive fax messages. So, it's important to know how a certain provider processes online faxes to determine the right one for you.
Conclusion
Finding a fax service is much easier nowadays with the discovery and advancement of digital faxing or e-fax. While physical fax machines are still available in post offices and courier store outlets, the electronic fax is a more convenient option for sending and receiving faxes anytime and anywhere. Regardless of whether you prefer physical or electronic fax, choose the right fax service provider near you. Check its business reputation by reading reviews and online ratings.