Customer relationship management (CRM) is a set of practices that allows you to manage multiple business activities effectively. These include sales and marketing, customer support, and other business data.
However, to optimize your CRM, you need a software application. This enables your company to handle multiple business data from different departments by allowing your team members to retrieve data from a centralized web-enabled location.
When it comes to CRM tools, you'll probably hear the names Salesforce and Microsoft Dynamics. These two are among the leading providers of CRM solutions. Comparing Salesforce vs Dynamics will help you identify which of the two will help you meet your goals.
It's crucial to note that CRM is often integrated into different processes, enabling you to run your company efficiently. It improves business operations by automating manual tasks, allowing you to focus on fostering customer relationships, building customer loyalty, and driving revenue.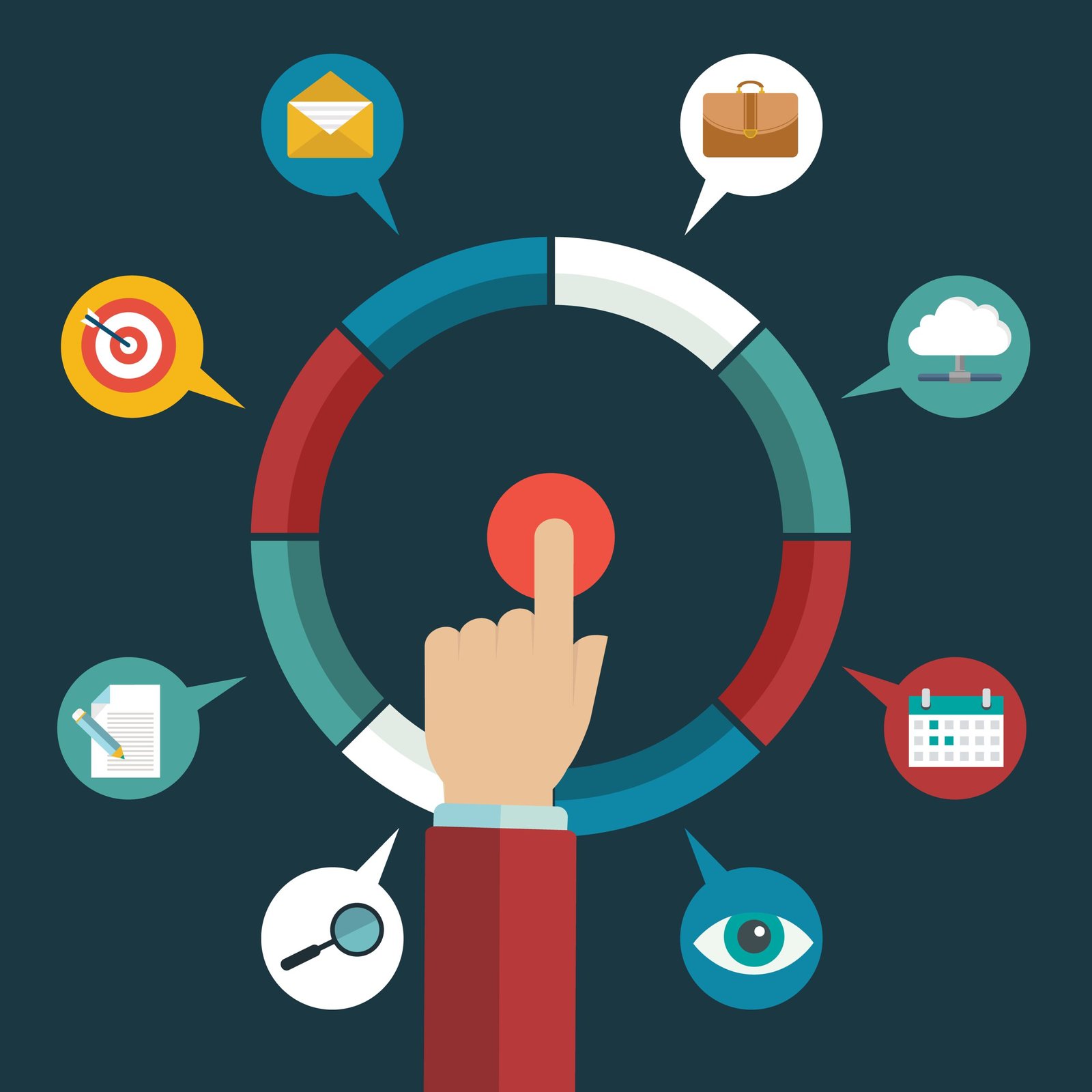 Aside from focusing on interacting and engaging with customers, CRM also improves and streamlines collaboration across your company. That being said, here are some of the most effective ways to integrate CRM with your business operations:
Email Integration
Email integration is one of the simplest ways to integrate CRM, helping businesses manage the data collected through email marketing. Also, it enables your sales team to input customer data from CRM into their templates and change this data based on customers' responses to email newsletters and drip campaigns.
Additionally, email integration allows your sales team to track every response given by the customer regarding the campaign. In this way, you'll be able to interact and engage more with your customers and provide them with an excellent customer experience.
Social Media Integration
It can't be denied that social media is one of the most powerful weapons sales agents and marketers can use to promote their brand and generate more sales. And it'll become a more robust strategy once CRM is introduced and integrated.
With social media integration, you'll be able to communicate with your audience and foster meaningful connections. It synchronizes social media updates and CRM data simultaneously, helping you understand how customers engage with your social media activities.
The combined data from both CRM and social media will provide you with more valuable information, helping you make better and wiser business decisions. This information includes valuable data points, such as the number of page visits and views.
Also, CRMs may include other features to your social media profiles, such as contact buttons. These buttons enable your audience to communicate directly with you. These include email assists, chatbots, Live Chat, Short Message Service (SMS), etc.
Furthermore, social media integration enables CRM to produce more accurate information regarding customers' purchasing history, spending behavior, personal preferences, etc. As a result, you'll receive better insights and improve your data quality.
Calendar Integration
Calendar integration helps your business produce more sales by developing better decisions regarding events and appointments. With this, you'll be able to plan your customer engagement techniques and execute them smoothly at the right time.
On top of that, calendar integration allows you to access all your appointments, events, and special dates on a single platform. Also, this integration enables users to manage customer interaction as well as plan and schedule everyday activities.
Marketing Automation Integration
Marketing automation integration is an essential factor for successful modern marketing strategies. This allows digital marketing tools and CRM software applications to work together seamlessly. Also, it will enable businesses to track and manage all types of customer data in one centralized location.
Furthermore, this integration helps businesses create triggered actions depending on customer activities provided by your CRM system. For example, if a prospect subscribes to your email newsletters, CRM will deliver a message to your email automation tool and instruct it to send email campaigns to that prospect.
Moreover, some CRM tools have built-in automation software, eliminating the need for a separate marketing application. However, remember that not all sales automation tool's features are included in this all-in-one CRM system.
Collaboration Integration
While CRMs often adequately promote and improve customer communication and engagement, they still lack one essential aspect: internal communication. Generally, you can't use CRM alone to send emails and receive notifications regarding business events. However, integrating it into your business operation can make the previously impossible happen.
Today, integrated CRMs may help you improve your team communication and collaboration. Also, some CRM solutions permit the automated sending of internal emails based on data update triggers. Others help managers and executives allocate assignments and goals relevant to customer updates using the CRM system itself.
In addition, CRM integration eliminates the need for in-person communications across different departments. With this, your employees don't have to leave their desks just to submit an important file that can be delivered via email.
Moreover, team members may receive notifications and updates, keeping them always informed about what's happening in your company.
SMS Integration
Integrating your SMS with CRM will help you send text messages directly from the CRM platform. All you need to do is click on the customer's contact details, and a message is automatically sent to them.
Also, this integration syncs contacts from your SMS marketing tool to your CRM system. With this, the changes you make in your CRM will be automatically reflected in your texting platform. These include adding new contacts, editing contact details, adding custom fields, etc.
This ensures that both platforms contain updated customer data, enabling the team to produce better results and receive quality insights. Moreover, some SMS platforms allow businesses to log their SMS to their CRM systems for better record-keeping. This is immensely useful, especially if dashboards are built into CRMs.
Final Words
Implementing CRM integrations can take your business operations to the next level. With the integrations discussed above, sales agents and marketers will be more productive at work, generating more sales opportunities.
Since CRM is customer-centric, integrating it into your business operations will help you build strong customer relationships by providing excellent customer service based on insights provided by your system.
Check our Custom CRM Software Development Infographics