With Apple's latest model fresh off the factory lines we take an in-depth look at it to save you time and money before buying it for yourself. We will briefly touch on the pros and cons to start with before breaking it down into a little more detail later on. So, without further adieu…
Pros:
OLED display is gorgeous
Design is great as always
Performs impressively
Has a great camera
Fantastic app system
Cons:
Comes with just 64GB standard storage for the base model
No charger brick included
Although a step in the right direction, the app interface could still be more customizable.
iPhone 12 – Design
So on the outside, Apple's new iPhone may not look all that different from the previous latest models, but there are several features that you will notice after spending a little time with it.
First off, the sides of the iPhone twelve have reverted back to the straight, flat design seen in older models, although they have implemented a slight curve as it comes to the edges so as not to be uncomfortable in your hand.
In comparison to the iPhone 11 and the XR, the iPhone 12 is smaller, slimmer and lighter, as well as managing to pack an impressive display screen into the package (not to mention there is even a mini version available if its still not small enough for you!).
As mentioned in the 'con' section earlier, there is still a large bar, or notch, on the top of the iPhone 11's screen, which just seems a little unnecessary considering the amount of space it takes up.
The iPhone 11 also has many of the features that you've come to expect with Apple phones. There is the volume, lock (both on the left), and power (on the right) buttons. There is also the usual charger, mic port, and Lightning cable slot at the bottom. The camera layout remains unchanged from what we have seen previously.
The handset itself is available for purchase in black, white, blue, red, and green, so there's likely something for everyone as far as color goes. Although it is worth mentioning that they are all fairly bright and shiny, so if you were looking for something with a matte finish you may be a little disappointed. There are always cases!
iPhone 12 – Display
The iPhone 12 display is where it really starts to set itself apart from previous models, delivering the same quality as found in the iPhone 12 Pro: A 6.1-inch OLED panel with a resolution of 2532 x 1170 at 460 PPI. In simple terms, this means the iPhone 12 display exceeds 1080p quality.
The display itself features true, rich colours and HDR. As far as brightness goes, the iPhone 12 delivers 1200 nits at maximum settings. At 'standard', it shines at 625 nits.
The iPhone 12's screen refresh rate remains unchanged from what we have seen previously, at 60Hz.
The display is protected by not only Gorilla Glass but also a new coating that Apple has dubbed Ceramic Shield. So far, this has led to nothing but good feedback, with users reporting that the iPhone is much more resistant to scratches on the display screen. We still recommend the use of a screen cover, regardless.
You can get a pack of three screen covers for an affordable price by clicking this link:
https://www.amazon.com/opamoo-Protector-Compatible-Installation-Tempered/dp/B08F4SD5XJ/ref=sr_1_5?dchild=1&keywords=amazon+12+screen+cover&qid=1606847144&sr=8-5
iPhone 12 – Software
Another big change that Apple is bringing to the table with the release of the iPhone 12 is the inclusion of widgets. A system perhaps 'borrowed' from Android devices, it could be argued that Apple has successfully developed a better 'Android' handset than any on the market right now.
Widgets can be placed and moved about on the home screen in what is perhaps a long-overdue change. There is also a new App Library view, which is also a welcome addition.
There is not much else to mention as far new as software goes.
iPhone 12 – Camera and Battery
The camera on the iPhone 12 remains largely unchanged from the iPhone 11. It offers a dual-lens with a 12MP main lens (2x digital zoom), and a 12MP ultra-wide lens. The camera in itself delivers excellent quality photographs, with little to complain about (but we will anyway).
My two main gripes are that you can't toggle night mode – it's automatic – and that there is no telephoto lens, which is only available on the iPhone 12 Pro. That being said, if I had to choose, I would rather have an ultra-wide lens over a telephoto lens any day of the week. You can fit more in your photos and the edges of your photos taken on the iPhone 12 do not have that strange slightly-rounded effect that sometimes occurs with ultra-wide pictures. If you are still struggling with your ultra-wide photos, you can check out an easy to follow the guide here: "
https://www.kenrockwell.com/tech/how-to-use-ultra-wide-lenses.htm
"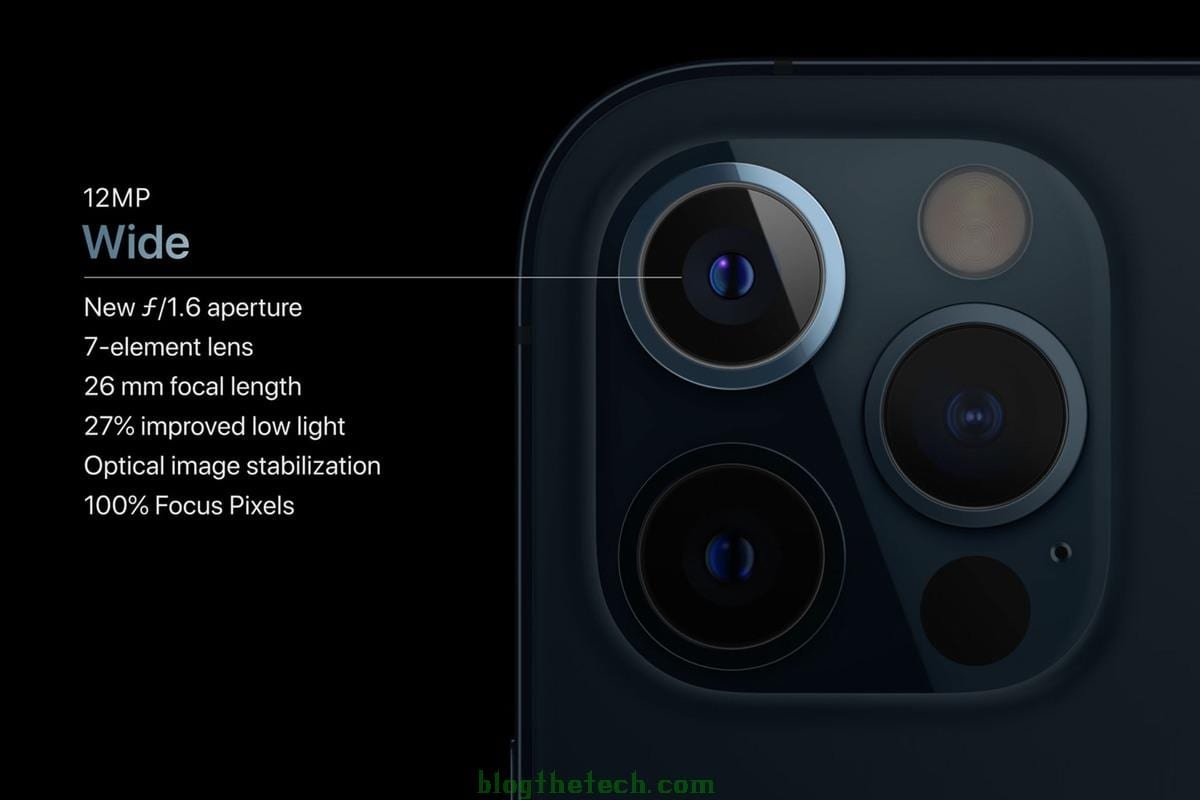 iPhone 12 – Price and Availability
The Apple iPhone 12 is available for purchase at the time of writing this article, starting from $799. You may notice that the price is an increase on previous years, and the base model comes with just 64GB of storage. You can get a larger, 128GB version for an extra $50.
On top of that, if you want your iPhone 12 to be carrier unlocked, it can cost you upward of $30, so the costs soon stack up.
However
, a website that will unlock your iPhone for FREE and is highly recommended in user reviews is
iPhoneIMEI.net
Using this website will save you some of your hard-earned cash when buying the new iPhone 12.
Oh, and if you wanted to charge your iPhone 12 with a USB-C adaptor, you'll need to buy one, as they are not included in the package.
iPhone 12 – Verdict
It might sound as if I am not a great fan of the new iPhone 12, but in reality, it is a fantastic device that's not without its drawbacks.
The iPhone 12 may be a little pricier than previous models we have seen, but the price is likely to be justified in this case. Not only are you getting a premium handset with an excellent crisp display and 5G connectivity, but you get the dual-camera system and the excellent new addition of widgets.
Hopefully, this article has helped you to make up your mind, whichever side of the fence your loyalties may lie on.