Freeing up time from chores is a dream come true and let's face it; not many people actually enjoy cleaning their house. And that's where robot vacuum cleaners come in.
They give you valuable time back by taking on the task of hoovering the floors. They are another great piece of technology that just makes your life better.
There are three brands on the market that stand out above the rest, but before we take a look at them, let's take a look at some features you need to take notice of when you are considering with robot vacuum cleaner to buy:
Robot Vacuum Cleaner Buying Guide
Robot vacuum cleaners come with several features, but not all of them will suit your needs. So, let's take a peek at some of the best features they have to offer:
Suction Power
If you have pets, you'll understand how hard it is to keep the floor clean. Pet hair digs itself deep into the carpet, making it super hard to get out. And that's why you need a robot vacuum that can deliver high suction power when you need it.
Filter
If you have allergies, a great feature to think about is the filter the robot has. A high-quality vacuum cleaner can help improve the air quality and, in turn, your allergies. Ideally, you should be looking for HEPA filters; they provide the best filtering.
Smart Mapping
Smart mapping allows the robot vacuum to map each room of your home to ensure every inch gets cleaned.
Brush Types
Robot vacuums use different brush types to clean the floor, the type you need will depend on the type of floor you have, so do your research here. Most robots use dual brushes at the bottom and a side sweeping brush to get into the corners.
Battery Life
If you want to clean your home in a reasonable amount of time, you need to consider the battery life. If the robot vacuum needs to charge multiple times to clean your home, it will make the whole process take a lot longer.
Self-Emptying
This is one of the newest and most sought-after features because it makes sure you have to do even less work to keep your home clean. When the robot detects the bin is full, it will make its way back to the emptying station by itself; once it's empty, it will start cleaning again.
Bin Capacity
If you don't have the self-emptying feature, you need to think about the dustbin size. You want it big enough, so you don't have to empty it too often. When the dustbin is full, the performance drops, so it's something to pay attention to.
Dirt Sensor
The dirt sensor lets the robot know when it's time to increase the suction power. This is good for two reasons; one it enables the robot to know when the floor is heavily soiled, and two, it helps the vacuum reserve energy so it can run for longer.
Shark Vs Roomba Vs bObsweep
Okay, as mentioned earlier, there are three robot vacuums you should be looking at, and the best way to find out which one works for you is to put them head-to-head. But first, let's take a quick look at the robots:
Shark Robot Vacuum
Shark robot vacuums provide you with unique features at a reasonable price. It's one of the main competitors to Roomba for this reason.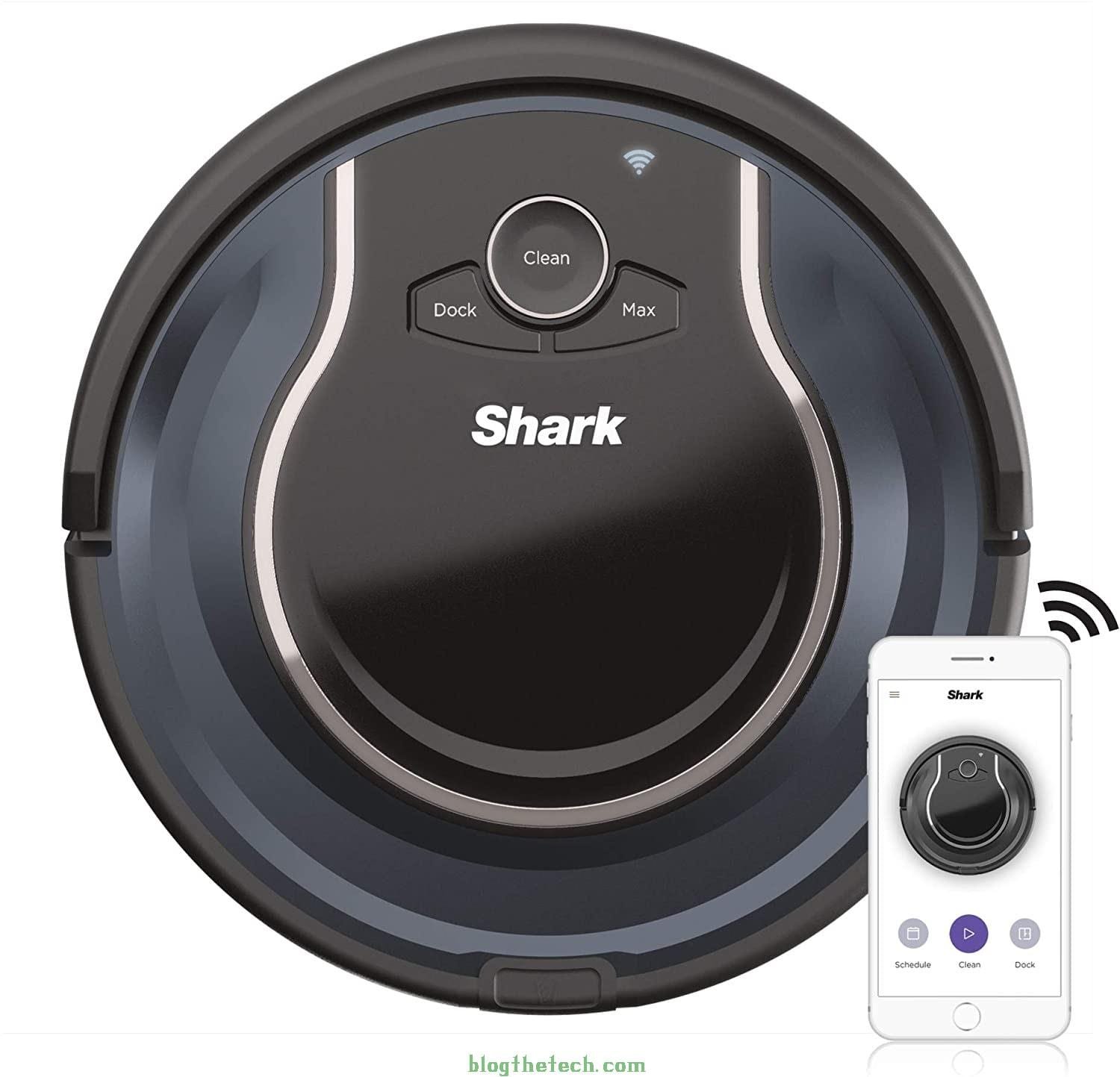 Roomba
They have always been in the number one position for reliability and performance. The higher-grade models always come with the best and most up to date features.
bObsweep
These robotic hoovers are known for their low price and out of the box features. This makes it one of the number one choices for people on a budget.
The Robot Vacuums Put Head To Head
Okay, so you know a little bit about the robot vacuums, but to find out which one's better, you'll have to keep on reading.
Suction Power
Shark robot vacuum cleaners are pretty consistent with the suction power they provide in all of their models.
Roomba, on the other hand, is pretty limited on the lower-level robots. But when it comes to their top models, nothing comes close to competing.
bObsweep tends to sit some in the middle of the Roomba ranges. So, if you're looking for the best suction power and cost isn't an issue, your best option is Roomba.
Filter
When it comes to the filter system, Shark seems to be the best. They provide HEPA filters throughout all their ranges. This means you can rest assured no allergens can escape.
Roomba reserves the HEPA filters for their top models, which means you have to spend more to get the HEPA filter status.
Unfortunately, bObsweep does not provide you with a high-quality filter. So, if you want a HEPA filter, you should look at Shark or the more expensive Roomba models.
Smart Mapping
When it comes to intelligent smart mapping, Roomba is by far the best. It's the only one to provide the smart mapping feature.
Yes, this does add a considerable price to the unit, but it also makes the Roomba perform better than the others.
Battery-Life
The battery life of Roomba outperforms the other models; on average, they last around 90 mins. This means the robot has more chance of making its way around the house in one go.
The Shark robot vacuum lasts about 60 minutes before it needs to make its way back to the charging station. bObsweep is even less with a runtime of 50 minutes.
Self-Emptying
If you're looking for this feature without having to spend a fortune, there's no doubt that the Shark robot vacuum cleaner is the machine for you.
Roomba has a massive price for this feature, which can put many people off the purchase. Unfortunately, bObsweep doesn't offer any of these features.
Cleaning Up
If you want more details about these robots, go and check out Automated Outlet. They provide an in-depth analysis of the robot vacuums.
Before you go, you really need to think about what you want from your robot vacuum cleaner. If you don't, you're potentially setting yourself up to be disappointed.