More and more people are playing games on Android devices. That means there are always new features and techs being added to the latest devices on the market. So, you need to keep up-to-date with the latest features and innovations if you want to get an Android device that provides a perfect gaming experience. Here are seven things you should look for in an Android gaming device.

1.
Chipset
Whether you are playing modern classics like Fortnite, puzzle games like The Room, or the newest Call of Duty game, it is vital you have a powerful gaming device. If you want your Android device to have a strong performance, take note of the processor and GPU. The most powerful gaming devices currently are Huwaei's Kirin 990, Samsung's Exynos 990, and the Qualcomm Snapdragon 865. The latter has already reached a 270,000+ score in the AnTuTu Benchmark.
2.
RAM
You can certainly play games on Android devices with 1GB of RAM, but you will not have such an enjoyable experience as you would with a device with a higher RAM. Try an Android device with 10GB of RAM, and you will soon find out what you are missing.
3.
Display
A larger display enables you to have a much more comfortable and enjoyable experience when playing games. So, look out for devices that are equipped with bigger, bezel-less full screens. Devices with big screens are easier to hold and control. The Xiaomi Black Shark 3 Pro phone is one of the best examples, with its massive 7.1-inch display. Other notable devices with big screens include the Nubia Red Magic 5G and the Oppo Find X2. Whether you are playing massively multiplayer online games or slot games at an online casino like Casumo, a larger display will enhance your gaming experience.
4.
Cool Features
New features are being included with new models all the time. Make sure you keep up-to-date with the latest features for Android devices so you can pick the best device for you. Various devices now have advanced vapor cooling, and phones like the RedMagic 5G have shoulder buttons and an interior fan.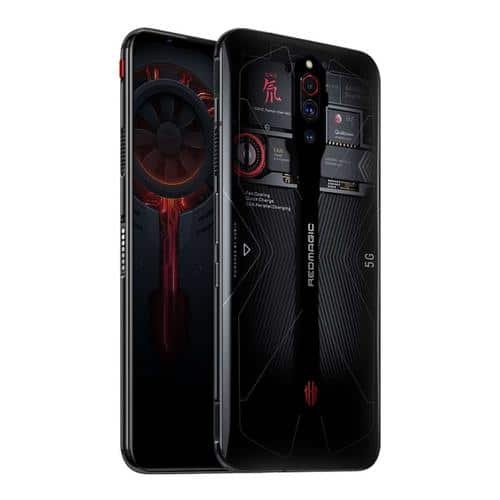 5.
Resolution and Refresh Rate
As with PC gaming, resolution and refresh rate have become important elements of Android gaming devices. Many devices still have lower resolutions of 1080 x 2340 pixels. But others have resolutions of up to 1440 x 3120 pixels, such as the Black Shark 3 Pro. A high resolution is essential if you want to get the most enjoyability from your gaming experience. Many Android gaming devices now provide a higher refresh rate than before too. That allows for much smoother gaming. The standard good refresh rate is 90Hz, but devices like the Red Magic go up to 144Hz.
6.
Battery
The battery life is important to consider when purchasing any device. But it is even more essential when you buy a device to use primarily for gaming. Playing games can consume a lot of power, so it is better to use an Android device with high battery capacity. In addition, devices equipped with rapid-charging technology allow you to charge your Android device quickly.
7.
Price-point
When looking at different Android gaming devices, one factor that can determine your choice of purchase is the price-point. Do not just compare prices, though. You need to look at what accessories and features are included with each one, so you can decide which device is best-priced for your requirements. For instance, some Android devices are sold with accessories like a dedicated game controller and a cooling fan attachment. Some of the best Android gaming devices currently on the market include the Black Shark 3 Pro, the Nubia RedMagic 5G, and the OnePlus 8.