When looking for local HVAC contractors or quality home services, you want to ensure you're working with high-end brands and businesses. In most cases, an HVAC service's website can give you a clear sense of how the business works, how many years of experience the technicians have, and general pricing for emergency services like furnace repair or air conditioner replacement. With that in mind, here are 25 of the best HVAC contractor websites in 2021.
Allbritten
Allbritten aims to be the best Fresno HVAC service on the market. With skilled technicians and several HVAC services, it's easy to trust Allbritten with your heating and cooling needs. Whether you need repair service or an air conditioner installation, these HVAC technicians can help.
Bradham Brothers
Bradham Brothers offer HVAC system repair services to customers throughout Charlotte, North Carolina. This HVAC company even offers specials, free estimates for heating systems, and indoor air quality services. From ductless systems to maintenance packages, they can help.
Vertex Mechanical
Vertex Mechanical offers air conditioning services, including AC repair, emergency service, and heating systems upgrades. This brand aims to provide high-quality customer service and knowledgeable specialists.
Custom Mechanical
With air conditioning, heating, and plumbing within this brand's portfolio, it's easy to see that Custom Mechanical aims to be a one-stop shop for HVAC customers.
McGee Heating & Air
McGee Heating & Air provides excellent service, and preventative maintenance tips from controls and thermostats to new AC unit installs and ductwork.
Vectra Mechanical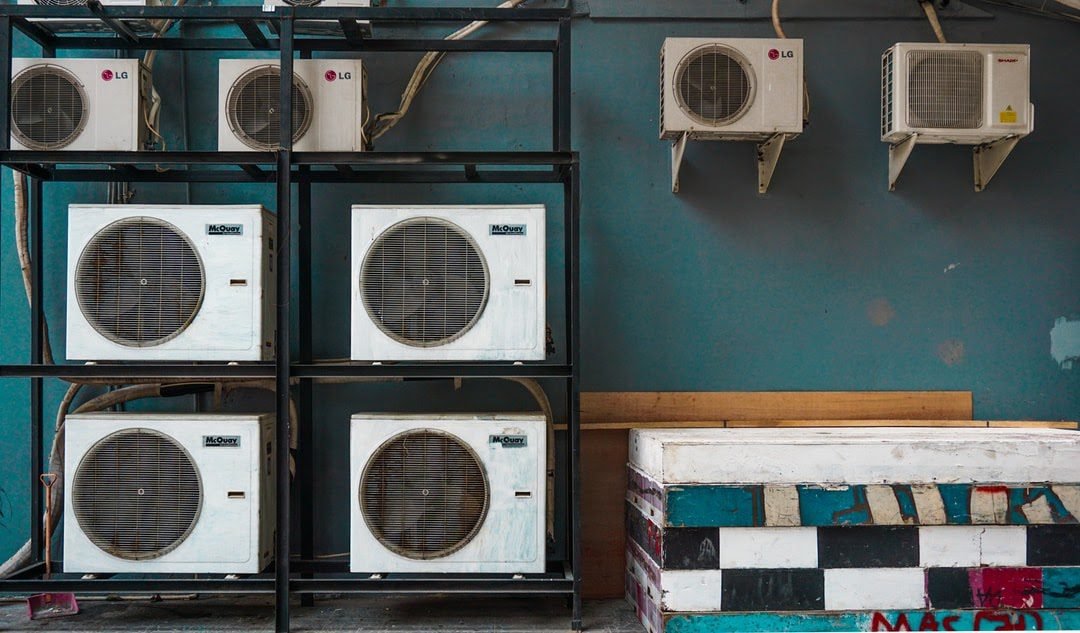 Vectra Mechanical specializes in new system installs and current system maintenance tips.
Lanz Inc.
When you need immediate service or help with your AC system, Lanz Inc. may be able to help, especially if you live near Champaign, Illinois.
Advantage Heating
Advantage Heating handles online requests with ease and uses a streamlined website to connect to clients promptly.
Popejoy Inc.
Popejoy Inc. uses a clean, user-friendly website that makes booking AC and indoor air quality appointments easy.
BGE Homes
BGE Homes easily handle online requests, which makes it a favorite for local homeowners in Maryland.
DeSantis Appliance Heating and Cooling
DeSantis Appliance Heating and Cooling makes it easy for online users to address specific needs, from a new installation to service calls.
Ed's Comfort Solutions
Ed's Comfort Solutions has an intuitive site that makes it easy to address residential heating or commercial heating needs.
Mannix Heating and Cooling
Mannix Heating and Cooling have a clean, intuitive website that makes it easy to connect with AC technicians.
Penland Heating and Cooling
The Penland Heating and Cooling site employ a user-friendly design that benefits the property owner.
Bowman Mechanical Services.
Bowman Mechanic Services makes it easy to find technicians whether you need help with your boilers or your furnace system.
Air System Services
Air System Services uses a streamlined site to help you learn more about the HVAC industry.
Bob Hamilton Home Services
The Bob Hamilton Home Services site makes it incredibly clear where customers need to go for HVAC technician services.
AC Repair Las Vegas
This website helps you easily learn about energy audits, the best thermostats, and air conditioning tips.
Trustco Heating and Air
Trustco uses a simple site that's easy to navigate. This is especially helpful for first-time homeowners, business owners, or commercial property managers.
Amazing Heating and Air
This website employs super clean design and navigation pathways that help connect customers to the right services.
Service Plus
It's easy to use the Service Plus website to schedule services, sometimes as soon as the following business day.
B & J Refrigeration
When you need a refrigerant replacement or help with your heating systems, the B & J Refrigeration website makes it easy to request assistance.
Williams Mechanical
Williams Mechanical uses a floating header to enhance site navigation and benefits customers.
Day Heating Company
With a memorable color scheme and navigation layout, the Day Heating Company site stands out.
Preferred Home Services
The Preferred Home Services site shows potential customers how serious the brand is about your home.
With these websites as inspiration, it's easier to create the right HVAC contractor webpage.