Website optimization is critical for brands that want to attract traffic, develop a digital presence, and generate more qualified leads. With SEO best practices, it's easier for business owners to secure conversions and ensure their sites show up on the search engine results pages.
That's why it might be beneficial to leverage a website optimization tool. An effective website optimizer tool can help you spot areas of improvement and learn what positively impacts your conversion rate. So when you're trying to stake your market claim, here's why you must use a website optimizer.
A website optimizer tool can help you spot SEO gaps.
SEO, or Search Engine Optimization, is a core tenet of any effective marketing strategy. Often, SEO influences how readily your business shows up in the search results and can influence how many clicks your content gets.
However, Search Engine Optimization is a dense practice with a comparatively steep learning curve. Hence, some individuals depend on SEO tools and site optimizer tool platforms to find significant optimization gaps and conversion bottlenecks.
Your website optimizer tool can help you execute A-B testing to spot where the site's performing well and where the user experience needs further tweaking.
A website optimizer tool can help you spot broken links, find page speed defections, and help spot large files and images that would benefit from compression, so they don't hamper the page load speed. Any website owner should consider how a site optimization tool can help them conduct a thorough SEO site audit.
You can optimize your conversions.
Conversion optimization is foundational for many successful business strategies and marketing campaigns. Many businesses focus their attention on conversion rates which entails anything from keyword research to market heatmaps.
By improving the user experience, you can naturally enhance your conversion rates. Conversion rate optimization also entails focusing on giving each web page a full browsing and viewing experience. These optimizations can encourage repeat website visitors and lead to more successful landing pages.
You can also set up conversion optimizations to lead people to specific landing pages optimized for mobile devices and social media pathways. Since each new page is an opportunity to convert a user, you want to ensure each web page is well optimized.
Site optimizer tools benefit how your site appears on mobile.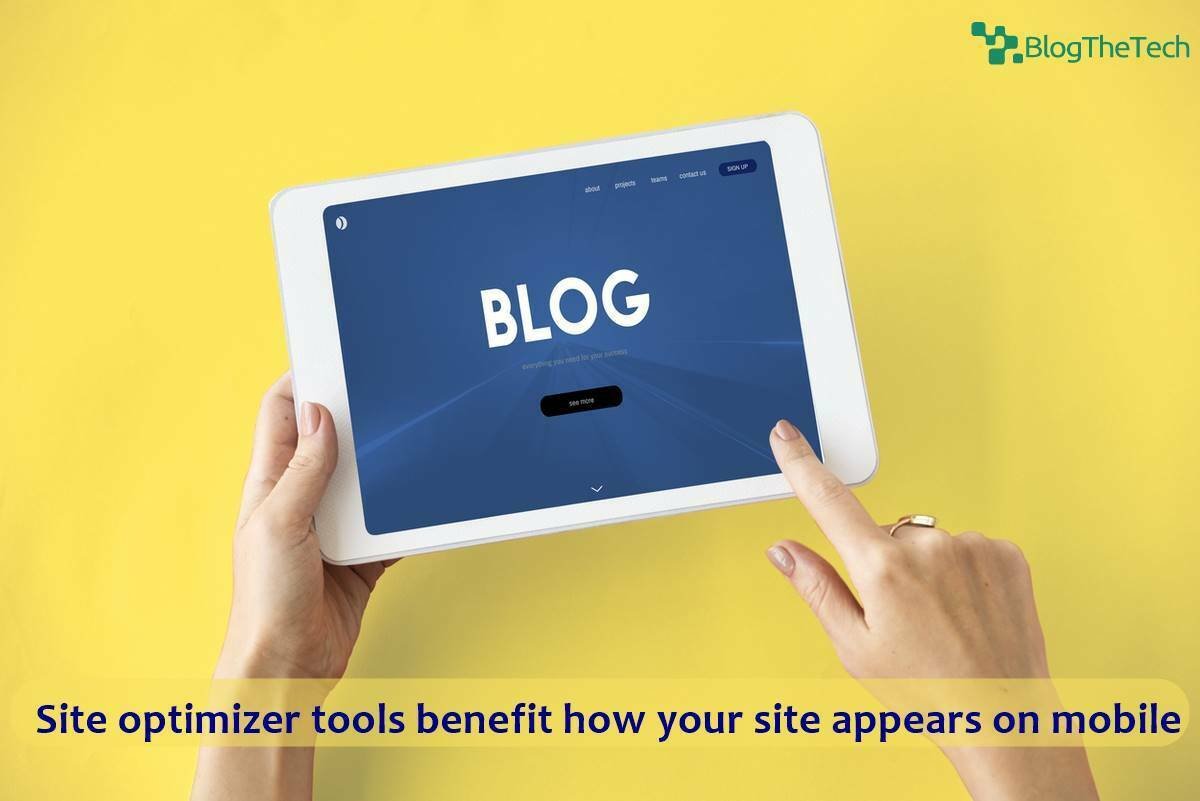 As more and more users prioritize mobile search and mobile devices, it only makes sense that businesses need to follow suit. After all, if a customer finds your brand through a specific keyword but reaches a landing page that's hard to use on mobile, they're less likely to convert.
This often means choosing the right keywords for voice and mobile searches. These relevant keywords may differ from their desktop components, so practical keyword research is the first step for many mobile site audits.
Optimizing your website's performance and page load times for mobile users means focusing on an optimization process built to scale on various IoT devices. This helps provide simplicity for many business owners and can lead to uptick in site position and organic traffic.
When you're trying to improve your ROI and create a mobile-friendly experience, a page optimizer is a practical tool to have in your arsenal.
Whether you're looking to improve the flow of website traffic from your social media platforms or you're focusing on engine optimization to increase conversions, the right website optimization tools can give you more significant insights into your domain analytics and performance.
If you want to turn your website into a lead magnet, improve page loads, or retool search engine appearance, well-implemented optimization can always help.