Home sellers are pulling out all stops to ensure they sell property faster. Various technology trends can help you get the house off the market with ease and in a short time. Remember, first impressions are huge, especially since most buyers begin their search online.
You are going to need high-quality pictures and videos to capture their attention. These are some of the things tech tools can help you achieve. It's not a secret anymore that technology is quickly reshaping the real estate landscape.
Selling a home now is different from what it was ten years ago. If you want to remain competitive, these are some of the tech tools you need to use.
Video Tours
It's hard to sell your home without marketing on the internet first. You will require quality, detailed video tours of the home to publish on YouTube and social media. In the past, you would make a simple video of an empty home, and buyers would show up to take a closer look.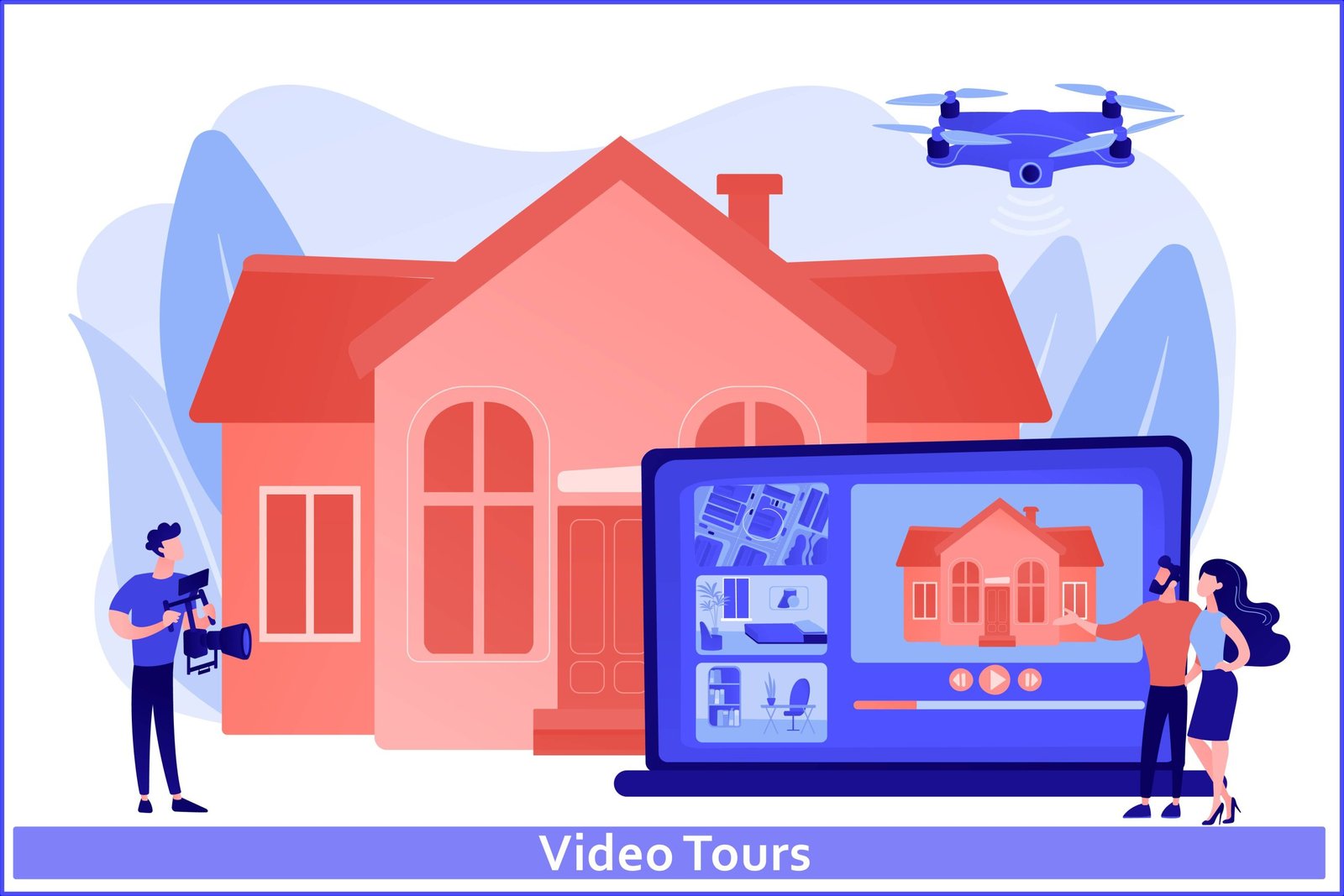 Now you need much more, including background music and narration, for people to pay attention. A nice video will highlight the house's best features and show the potential buyers what to expect. You have to showcase both the inside and outside of the house.
Uploading video tours on the internet is a chance to reach clients from far and wide who may not have a chance to visit the property location. Ask an expert to help you with this part of the marketing and ensure they edit the video properly.
But be careful not to oversell with unrealistic edits because that will seem like false advertising and might cost you a lot of clients. Videos receive many inquiries, which is the best chance to connect with buyers.
Another great aspect of Virtual Tours is they can be combined with other forms of marketing, event print. Want an example? Let's say you list a home and obtain a virtual tour, but you also want to utilize direct mail postcards to spread the word. The solution is a QR code.
Great Wide Angle Photography
Cell phone snapshots won't cut it anymore when trying to sell a home. You need professional photos that show the house from a wide-angle. You have probably noticed that many homeowners and real estate agents are using drone photography.
Drones take aerial photos of large properties. It's easy to create on-demand real estate pictures with quality devices. Buyers can see the home from all the possible angles.
Don't underestimate the power of high-quality images. When buyers can't walk through the house in person, they will depend on pictures to show them what they want to see. Even if you won't get access to a drone, ensure you use a great camera to capture the house from different angles. It would be better if you could also show the interior.
With editing services and photo uploading capabilities, you can showcase the house in the best light.
Virtual Tours
Buyers don't have time to look at various houses at a time. Rather than giving themselves a headache, they embrace virtual tours. They can use a virtual reality headset, a phone, a computer, or a tablet to view the house in 3D. 
You have to make it convenient for the buyer, especially those who can come to physically walk through the house. They can find out how many bathrooms and bedrooms your home has from wherever they are.
Virtual reality also tells buyers how spacious each room is, and they can also look at the exterior features. People these days are looking for easier ways to engage.
To achieve that, you must be aware of all technological advancements in real estate. Virtual tours are easy to create and cost-effective. If you know nothing about it, get someone who understands to help. 
Buyers will find you more reliable because they can experience the home's surroundings without being there.
Floor Plan Apps
A floor plan will give your buyers a general layout of the home. You can use apps like Magic plan, but you should be wary of measuring errors. You don't want to give buyers a false representation of the home. You allow buyers to see the house in a way that speaks to them.
If your home is vacant and takes a long time to sell, it's time to outsource floor plan apps to attract more buyers. You can share sketches and measurements. This information greatly influences buyers' decisions because they can tell whether the house will be spacious enough for them.
Save buyers the trouble of coming physically to the home location to measure and take pictures of the house. Floor plans are what most buyers would consider before anything else.
A great photo is an amazing marketing tool, but it's not giving buyers the correct space measurements. Go out of your way to give people all the essential information about the home so that they can make their decisions faster.
Drone Footage
Drones used to be only accessible to the highest real estate agents. But now, even an average home seller can get a drone and create amazing videos. These are especially useful for homes with beautiful mountains and golf courses surrounding them, such as Scottsdale homes for sale and Boise homes for sale.
You will achieve an aerial view of the property, showing some of the nearby features. They also have a nearby school, pool, shopping facility, or park around the drone footage can capture them. These are great selling points.
Buyers search for great houses, but they also consider nearby facilities. You can use the device to make detailed house tours. It's becoming common to see video footage of homes from above on real estate websites. It enables potential buyers to gain an understanding of the area.
Buying a home is not a small investment; that's why all these details matter a lot. You will also be able to capture your listing from unique perspectives. A drone can easily tell online users the size and layout of the property. You can do many things that aren't possible with a mounted camera.
Conclusion
Sellers choose homeowners or agents who represent their listing best. Technology can play a huge part in selling your home. It allows you to market the house properly with quality photos and images. 
The real estate market is usually slow to catch on to technological changes. But these five tools are revolutionizing the industry. Ensure you use them when you put your home up for sale.