Most of your business's success depends on how you display your products and services. Nowadays, every company has an online presence that helps target audiences and attracts new clients.
An online presence means a robust website, active social media profiles, and 24/7 online customer support on online forums. An online presence is incomplete without a strong website. A website works as window shopping when you go to a shop and like what you see.
Having an easy-to-use website helps you a lot in the long run. There's a reason why people hire professionals to design their websites for them and get the help of graphic designers. You have to stand out from the rest of the competitors. It's important to rank higher in Google searches so you can reach a larger number of audiences.
However, some common web design mistakes negatively impact your SEO, which affects lead generation, sales, and brand visibility. It's important that your users feel welcomed and get all the information they need.
Here are some of the mistakes you can avoid if you want to boost your SEO rankings:
Poor Website Navigation
Website navigation is the most important part of any web design. Your whole structure and business depend on how well your website is navigated. You will have customers and visitors from different regions of the world. Therefore, it is essential to provide a memorable first impression because it goes a long way.
Most companies overlook the importance of website navigation, but if you want your products and services to show up in Google results, you have to make sure your work is SEO optimized. When a website is properly navigated and your visitors don't have any confusion surfing through it, your SEO rankings will increase.
We have all experienced this at some point in our lives, you log onto a website, and you have no idea where to go and how to find what you were looking for because of the complicated layout. A hard-to-navigate website destroys your SEO; navigation is an essential component of on-page SEO traffic, and therefore, you must avoid this pitfall.
Now that you know how harmful poor navigation can be for your business, here's what you can do to avoid it.
Are your website elements easily accessible to all devices? You need to think with a broader perspective because you will have visitors of all kinds using different devices. It's important to keep all of your audience in mind. Get the help of a professional to check out your website and if visitors can find their way through your website on a smaller screen.
Do you have a search bar? Different visitors have different habits; for instance, most people open a website, and they want to go right to the product they were looking for, and some people like to explore all their options. Make sure you have a search option that can help users find out everything they need. Try categorizing and labeling all your content so people can easily explore your website.
Not-Mobile Friendly
As mentioned above, users will visit your website from different devices, so you have to keep everyone in mind. Nowadays, most people like to check out any page from their mobile phones and get their work done. Unfortunately, one of the most common web design mistakes is that websites are not mobile-user friendly.
As we know, most consumers spend a lot of time on their phones, so you have to make sure your website is accessible and responsive on a mobile phone. For example, if you're running a small business and offering a wide range of products, you have to make sure your website is mobile-friendly.
Most people make online purchases using their mobile phones. So it's only fair that you adjust your website accordingly. 
Have an accessible and responsive web design. You have to make sure that your URL and HTML stay the same whether your visitor is using a desktop or a mobile.
Try out a content management system. If you want your mobile users to surf through your website without any hassle, you can try WordPress or any other option. It helps you choose a specific theme for your website and makes your website search engine friendly.
Large Media Files
Visuals matter a lot when it comes to web design. You may opt for high-resolution pictures for your website, but there's a huge downside to it. Large media files and pictures take more time to load, and a slow loading speed is the biggest enemy of any website.
If you want to make your web design effective, you need to carefully choose the pictures you want to put on display. You don't have to add pictures in every blank space because it's better to work smart than hard. If your website is crowded with large pictures slowing it down, it will make your visitors log out.
Optimize all your content. You can reduce the size of your images and make sure the quality stays the same.
Use tools to compress all the media files you need to upload on your website and test your website loading speed.
Too Much Load Time
Loading speed is one of the most important things when it comes to internet surfing. New technologies are coming up every day that help increase your internet speed. Let's be honest; if you first visit a website and it takes time to load, you will most likely not be returning.
When it comes to online shopping or any research, everyone is always in a hurry. For instance, if you're trying to google an important term or find something, you will be in a lot of distress if it takes time to load.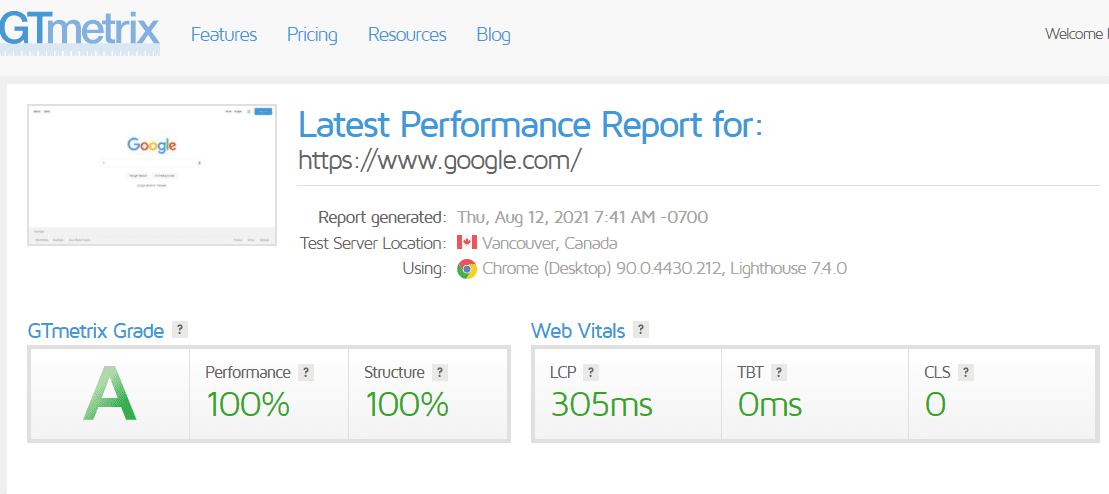 Your website load speed is a deciding factor when it comes to SEO rankings, so make sure your content is optimized. You can reduce the size and number of your files to avoid low speed.
You should have a fast and responsive web host so your users can get to the content on time.
Pop-Ups
Just like a low speed, pop-ups can be just as annoying. You visit a page to get some important information or read an article, and you are bombarded with unnecessary ads and pop-ups. How would you feel?
If your web design is full of pop-ups, you will find out that most visitors leave before they can even check out your content. Pop-ups usually show up as soon as you open any website, and that makes it impossible for you to find out what you were looking for.
It affects your SEO rankings a lot and users dread coming back to your site. 
Use the pop-ups that might be of interest to your audience. For instance, if you're running any business, you can opt to show only relevant ads and pop-ups, so your users don't get distracted.
Don't send pop-ups at the beginning. You can also wait a bit to send any pop-ups, so it gives your visitors the time to scroll through the website without any interruption.
Insecure Website
No one wants to go through a website that is not properly secured because that's the equivalent of going to a bank that has no security team. We all have noticed this at some point; you open a website, and Google gives you a warning that the page you're trying to visit is not secure, and the URL bar shows "Not Secure."
An unsecured website can have a huge negative impact on your audience because it's just a major turn-off when it comes to internet surfing. As a business owner, it's your responsibility to offer a safe platform to any visitors you get.
When it comes to online shopping, people are often wary of giving out their personal information, and an insecure website will drive away from most people who pay it a visit. To remove insecure website URL, you need an SSL certificate that builds site reputation and removes unwanted warnings. A site owner can purchase any type of SSL at a low price starting from single domain to cheap wildcard SSL from the service providers. SSL helps to bring more conversions on the website.
If you want to increase your ranking and stay on top of Google results, you need to secure your website with an SSL certificate. You can install it and make browsing convenient and secure for your visitors. You can also disable comments on your website to prevent spam attacks on your website.
Weak Content
If you have done everything right when setting up a website, but your content isn't appealing, you will still have poor SEO and big data. You can make a great first impression on your users and offer an attractive display of your web design, but if your content is weak, most users won't bother reading it.
Your website content is the backbone of your entire business, and your entire marketing strategy relies on it. What are you offering to the audience, and how is the quality? If you're selling any products or services, you have to make sure all your content is updated and reader-friendly.
It's easier to get lost in detail and fill up all the empty space with information and media files, but that's not the way to go if you want to attract more visitors. If you're putting up any information, make sure it is accurate, and your visitors can easily comprehend it. 
Provide accessible and attractive information. Most of the time, websites have useful information, but it's of no use if your visitors are not able to check it out. You can choose a theme, proper font size, color, and size of the content you upload. See how it looks from a third person's point of view, and will it tempt them to explore more?
Make your content appealing. Don't add too much content, and make sure your web design is visually appealing for the users.
Infinite Scroll
Nothing can be more frustrating than checking out a new website and scrolling down through an endless rabbit hole. Have you ever clicked on a page and gotten lost? Infinite scroll can be quite harmful because, at some point, your users are bound to get tired of all the scrolling.
Change the default setting of your website and see how your content looks from an outsider's perspective.
Invest in a better layout. If you're offering several articles of information and your web design only shows the most recent ones, then you need a better layout.
No Contact Information
Most of the time, business owners forget to display any relevant contact information on their sites. If someone is thinking of making a purchase and has any concerns, they will need to contact the relevant authorities. If there are no contact details, your visitors will most likely be disappointed.
Offer complete contact information, including contact numbers of different outlets (if you have any), email addresses, social media usernames.
You can add a "Contact Us" option to be displayed on every page.
No CTA
Your Call to Action is the basis of your business. The growth of your company and your sales revenue depends on how well you display CTA.  CTA helps your visitors take the required action you need them to take. If you're selling any services, it's important that you show them how to make a purchase.
Include persuasive CTAs. If any visitor is surfing through your website, you need to incorporate demands like "Click here to check out this" and "Do this to sign up," etc.
Takeaway
An effective web design will help you in the long run. It helps you achieve your goals by increasing the range of your audience and attracts more visitors. Your business needs to be fast and accessible so people can get what they want.
Your visitors will remember the positive experience with your website and turn to you for any future needs. You can keep in mind all of these mistakes and actively avoid them from showing up in Google search results.