How good is Bitdefender's total security? What features does it offer? How well does it protect against malware?. After several days of use of Bitdefender Total Security, we have comprehensive answers to these questions.
If you're in the market for antivirus software for your pc or perhaps hunting for the best home office security software in 2021, read this review of Bitdefender total security.
The Bitdefender total security suite comes with all the protection your computer needs. In addition, the 2021 version of the software retains the previous version's layout and interface, which is easy to navigate.
However, Bitdefender also has an IoT security platform; if you own a business, and that's something you're looking for instead, I recommend you also check that out. 
Features of Bitdefender Total Security
The main window of Bitdefender shows a security dashboard with a left-rail menu that provides complete access to functions. The top of the rest of the window is occupied by security recommendations, with a list of what the product calls "Quick Actions."
The Quick actions button allows you to run a quick device or vulnerability scan, open the VPN, and configure Safepay online security. You can customize this section to add functions you use regularly. 
The Quick actions button allows you to run a quick device or vulnerability scan, open the VPN, and configure Safepay online security. You can customize this section to add functions you use regularly. 
Under the protection tab, you will find the following features; – Online Threat prevention, Vulnerability, Ransomware remediation, Firewall, and antispam. 
These are the features that make Bitdefender an excellent antivirus software for pc. Each part is designed to protect your computer from different forms of attack, including – spyware, worms, trojans, rootkits, malware, viruses, zero-day exploits, and other online threats.
The vulnerability tool, aka PC scan feature, can analyze your network, apps, and system for vulnerabilities that compromise your device and data. This tool is similar to your pre-installed windows defender but significantly more powerful.
I performed a malware protection test to assess the responsiveness of the antivirus. I downloaded a windows hack tool, KMSpico, in zip format. However, Bitdefender detected the application immediately after the download and started a disinfection mechanism to delete it.
This is an antidote to a ransomware attack. In the event of a ransomware attack, the ransomware remediation feature will reverse any damage done by ransomware by restoring encrypted files.
More than ever, every computer owner needs a ransomware defense system because most attacks are intended to request ransom or steal sensitive information. So antivirus software for pc should come with a ransomware feature for balanced protection.
The effectiveness of Bitdefender Ransomware protection
Independent tests by PCMag, Avtest and the PC security channel show that Bitdefender's ransomware protection is reliable, primarily when real-time detection and advanced threat protection features are also engaged. 
In the real world, you must engage real-time protection at all times. 
The antispam feature helps users filter the emails in their local inbox clients. You can configure the tool to show essential emails first and blacklist emails from spammers.
Bitdefender's online threat prevention feature protects you from any online threat. Bitdefender's Global Protective Network powers this feature.
The features under the "privacy" tab are surprisingly detailed. For example, in this section, you will find the "video and audio protection." This feature protects your privacy by preventing cyberattacks that hijack your camera and audio to secretly track and record your activity. 
Here's a good illustration of what this means.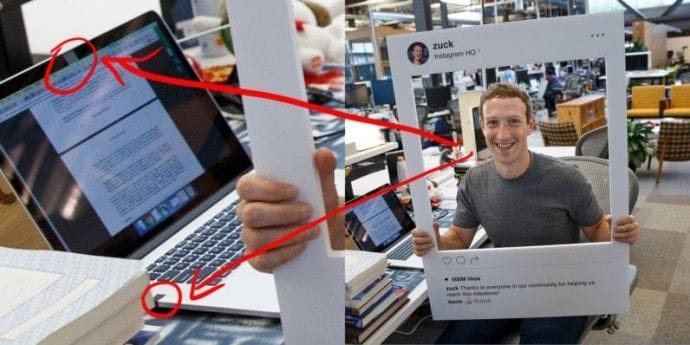 In case you don't know, Mark Zuckerberg, the CEO of Facebook, is the person pictured above. As you can see, Mark sealed the video and audio components on his laptops.
Why?
Tech founders like Mark Zuckerberg are prominent targets of intelligence espionage and cyber attacks. So Mark ensures he won't be recorded secretly by sealing his computer's audio and video components.
Try Bitdefender if you work at home and need home office security software to prevent secret surveillance. The application's audio and video protection feature protects your privacy from cyber attacks and remote surveillance.
Another exciting feature under the privacy section is the "Parental Advisor," which allows adults to supervise their children or young ones' activities. In addition, users can set up profiles for each child on the computer. The profile ensures that the child uses the computer to access age-appropriate and healthy information.
So if you want antivirus software for your home computer, you may want to use an antivirus that offers parental control feature – Bitdefender total security.
Besides providing top-notch security, Bitdefender offers web security with the Bitdefender VPN. The VPN is very capable. When engaged, your browsing is secured, and you can surf the web without restriction.
In case you don't know, a VPN protects your information and prevents websites and bots from tracking your activity across the web. In addition, Bitdefender VPN has an internet kill switch feature, which suspends the internet when the connection drops.
However, the Bitdefender VPN drops some points against other notable VPN service providers. The main difference is the option to choose specific locations and servers in a country of choice. Unfortunately, that function is not yet available in Bitdefender VPN.
The Bitdefender VPN is a premium product you must purchase after the trial period. I recommend purchasing the VPN if you don't need a dedicated IP address or location-specific IP. In other words, if you need a VPN to protect your privacy and access information in any part of the world, try Bitdefender VPN.
This feature provides a secure channel for making payments online
Manages and secures passwords.
Utilities
The utility tab houses the following features – Anti-theft, OneClick optimizer, Profiles, and data protection. 
When engaged, this feature protects your information in case of theft or loss. The features use your device's GPS to track the device's location and send you a report. 
This is a system resource manager that manages computer resources. You can identify and remove unnecessary files from your system with this software.
With this feature, you can remove all traces of a deleted file(s) from your computer. Some programs or files can leave footprints in your computer registry after they've been deleted, which makes them recoverable. This can create a security hole for exploitation.
This feature allows you to set your system to work, entertainment, or reading mode.
Pros of Bitdefender total security
Without question, Bitdefender's total security packs all the features you will need from an antivirus for your computer. And it does stop there. The application is programmed to offer intuitive assistance to protect your computer's security and make your experience while working or playing great.
For example, Bitdefender's automatic profiles recommendation allows you to choose a mood that suits your activity. When you choose the "game profile," Bitdefender will automatically block out notifications that can distract you while minimizing background activity to boost game performance. You can always configure these profiles to suit your needs.
Anti-virus software is notorious for hogging system resources, slowing the host laptop's performance. However, Bitdefender proved to be economical with system resources.
After installing the app, I was curious about the impact on my laptop's boot time. Surprisingly, there wasn't a notable difference, if any.
However, Bitdefender VPN loads on startup, but the software's impact is low compared to other VPN applications.
Multi-device subscription plan
With one subscription, you can use Bitdefender total security on 5, 10, or 20 devices – great value for money.
For a computer user without a cyberattack experience, Bitdefender's password protection feature may seem unnecessary. However, the password protection feature increases the security of your computer tremendously. 
Most ransomware or computer viruses are designed to disable the antivirus on a computer before corrupting the host laptop. However, once the antivirus software on a laptop is password protected, the virus cannot take over your computer easily. So the password protection feature is vital and commendable.
Cons of Bitdefender total security
Other VPN providers may have more features if that's something you particularly want.
Conclusion
It can be said that Bitdefender was the best antivirus in 2021. The software comes with all the features you want in antivirus software.
If you don't want to take my word for it, check out the independent rating of Bitdefender on PCmag – it has a near-perfect 4.5 rating.
Try Bitdefender small office security package, if you are in the market for antivirus software for personal or small office use.
Bitdefender is available on Mac, Android, Windows, and iOS. Pricing starts from $49.99, $79.99, or $124.99 per year, for 5, 10, and 20 devices, respectively.
Do you use Bitdefender? Please share your experience in the comment with us.