Technology has made it possible to access others' cell phones to spy their phone activities. Today, you can access every data available on a target device remotely and without the target knowing. You can see who they're texting, chatting with, and calling.
You can also discreetly view their photos and everything they do on their device. This has been made possible by the advent of phone monitoring apps. If you want to read someone's cell phone messages without their knowledge, this post shares the best app to use.
Minspy: The Most Advanced Message Reader
If you've ever had to keep a tab on someone physically, you'll agree that it's not an easy task. Sometimes, the process may even be a waste of time as you may not find something tangible. This is because your target is smart and won't leave traces of their actions behind.
Read this article to see how to get smarter than your target.
You can activate a spy app to track their phone activities. It's no news that the best secret of a man/woman can be found on their phone. By reading their messages, you'll know what they're up to. So, what's the best spy app to use to read someone's messages?
Minspy is the best choice of spy app. It is the most advanced phone monitoring solution that lets you in on the secrets of your target. It gives you full access to the messaging features on your target and they won't even know about it.
The Spy app has made a name for itself in the spyware industry. It has been featured in different tech platforms, including CNET, Forbes, and TomsGuide. It also has millions of subscribers from all over the world. It's undoubtedly one of the most reputable spy apps you can find.
Why is Minspy the Best Cell Phone Messages Reader?
Minspy's popularity is not without reason. The positive reviews of users are also something that attests to the effectiveness of the app. Here are some bases for which the app has retained its popularity since it was launched.
You don't need to have an app on your device to use the Minspy software. It can be accessed on any web browser. This saves you the stress of always following up on updates to make your app work effectively.
To use some spy apps to monitor someone's cell phone messages, you have to root or jailbreak the target device. This can damage the device or compromise its data. Minspy doesn't require this. Users don't have to tamper with their target device to activate the app.
Spy apps transmit data from a device to the user's dashboard. Sometimes, this data can be compromised, especially when the platform is not safe and secure.
To guide against data compromise and to prevent others from accessing your data, Minspy uses military-grade end-to-end encryption. This means the data is transmitted directly from your target device to your dashboard. It's not saved on any server and no one can access it.
Minspy doesn't interfere with the smooth functioning of the target device. It works in the background of the device and transmits data quietly to the user. It doesn't drain the phone's battery or introduce a virus into the device.
It's not even visible on the target phone. With this, it becomes impossible to suspect that a spy app is working on the device. So, if you're worried that you will be caught, there's no basis for your fear with Minspy.
How to Read Cell Phone Messages Remotely with Minspy
The first thing you need to remember when using the Minspy spy solution is that your data is safe. You also don't have to worry about getting caught because you won't. You can track your target's messages for as long as you want remotely and without getting detected.
So, how can you read someone's phone messages without the owner knowing using Minspy? It's very easy. Here are the steps.
Step 1:
Visit Minspy official website to create a free account. Ensure you provide a valid email because that's where the setup wizard will be sent to. Choose a premium subscription package when prompted and complete the payment process.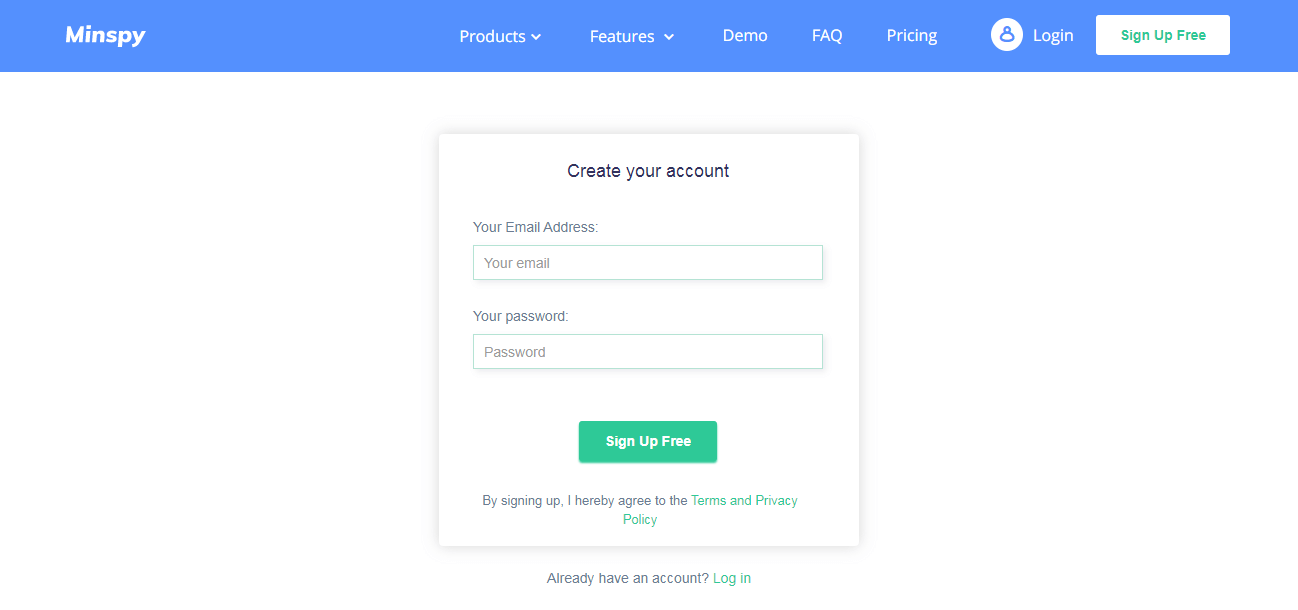 Step 2:
Check your email for the setup instructions. Follow the simple instructions to complete the setup process. Here, there are a couple of things you need to know. The Minspy Android version is different from the iOS version.
For Android, you have to install a 2MB app. This means you should have your target device with you at this point. It takes less than 2 minutes to download and install the app on the device. When this is done, click to hide the app icon. This makes the app disappear.
With this, no one can find it on the device. When you've completed the process, click the 'Start' button to complete the process.
For iOS, you won't need to install an app on your target device. Rather, you'll require the iCloud account details of the device to activate the software.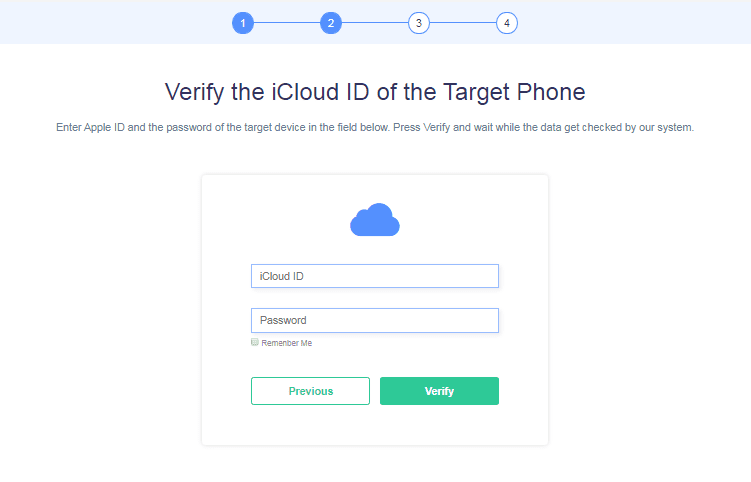 When you start the activation process, you will be required to verify the iCloud username and password. When this is done, you can complete the process by following the prompting.
Step 3:
Log in to your Minspy dashboard and check the list of icons in the control panel. You can explore the different messaging features to read the messages on your target device. As stated earlier, Minspy is a reliable app that lets you spy any cell phone's messages remotely.
Messaging Features available in Minspy Spy App
You can access all the messaging apps available on your target device with Minspy. Let's look at a few.
You can read the text messages on your target device through your Minspy dashboard. Also, you can see the incoming, outgoing text, and deleted messages on your target device. You will also see the details of the senders and receivers of all the messages.
You can also see the detailed conversations of your target on Facebook Messenger. If they share media files through the platform, you can view and download them.
Minspy also gives you access to the Snapchat messages and posts on your target device. Although Snapchat is known for deleting messages and posts quickly, Minspy stores the messages for you. You can also see media files shared on this platform.
Instagram Private Direct Message:
You can see the conversations in the Instagram DM of your target. You'll see the contacts of who they chat with and the content of their conversation.
Other Instant Messaging Apps:
Minspy allows you to see all instant messaging apps' activities on your target device. This gives you complete access to all that your target sends and receives through their messaging apps.
Conclusion
You can always trust Minspy to deliver value. It's one of the best spyware you can choose to read someone's cell phone messages without the target knowing. Beyond reading messages, Minspy also lets you see their GPS location, web browser history, call logs, and more.