"I sometimes forget to lock my work computer when I have already arrived home. Each time I'm afraid of data loss on my computer. Can I lock my Windows computer remotely to avoid this issue?"
The answer is Sure! Many people may face the same problem of getting off work without locking the computer, and some may try many methods but don't work them out. For example, you want to use Windows built-in Remote Desktop but have no idea how to set it up.
Don't worry; you can solve this problem in an easier way by remotely connecting your PC using a free remote desktop tool. And here in this post, we offer a detailed tutorial on remotely locking Windows PC from iPhones without passwords.
How to remotely lock Windows PC from iPhone 13 with ease
To remote lock Windows PC from iPhone 13, you can use the free iOS remote access software AnyViewer to do this job without complicated settings. With AnyViewer, you can easily lock your computer in simple steps anywhere and anytime. To help you understand this software better, the main advantages are listed.
Easy-to-use. It's easy to set up and it offers a straightforward method for achieving remote control.
Free & Stable. It is free remote desktop software and is developed by a strong technical team to ensure your stable and fast connection.
Compatible. It allows several Windows versions, including Windows OS, Windows Server OS, and any iOS devices running iOS 10.0 or later.
Secure. It is secured by Elliptic Curve Cryptography (ECC) encryption, preventing data loss during the remote session.
Before operations, please download and launch AnyViewer on your computer and iPhone.
Step 1.
Open AnyViewer on your computer, go to Log in on the left panel, and then click Sign up (You can log in directly if you have already signed up).
Step 2
Fill in the sign-up information and then click Sign up.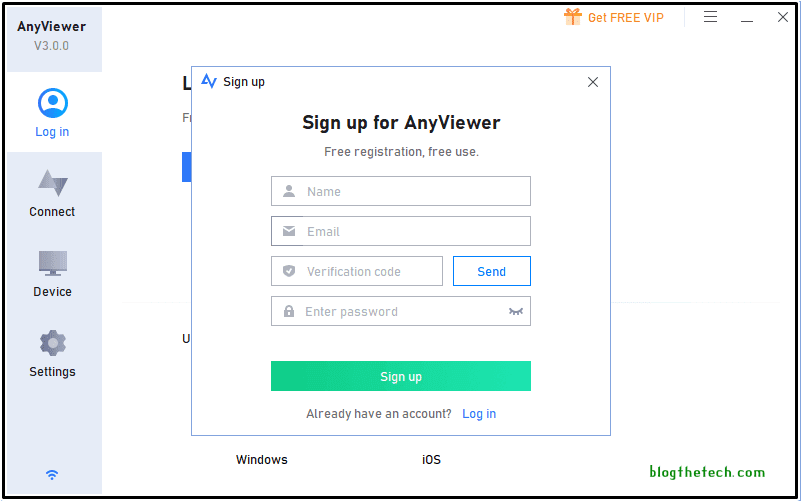 Step 3
After logging in, you can see your assigned devices in the Device interface.
Step 4
Open the software on your iPhone 13, and log into the same AnyViewer account.
Step 5
Now you can see your devices on Device interface.
Step 6
Click on the PC you want to lock, and then many options will be listed, such as Remote control, View screen, Lock… Click on Lock to remotely lock Windows PC from iphone 12/13.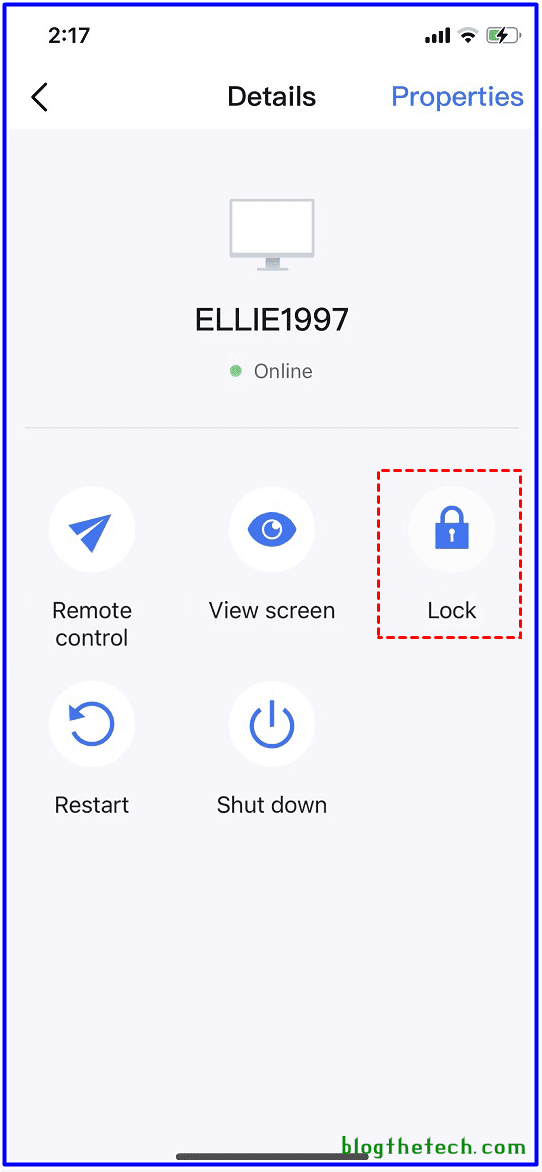 If you want to remotely manage some tasks on your computer and then lock it down, you can use remote control functionality in the following steps.
Step 1
Select the target PC you want to connect to and then click Remote control.
Step 2
The connection will be successfully connected and now you can remotely control your PC from your iPhone. When you want to lock the computer, click on the menu button on the right of the corner.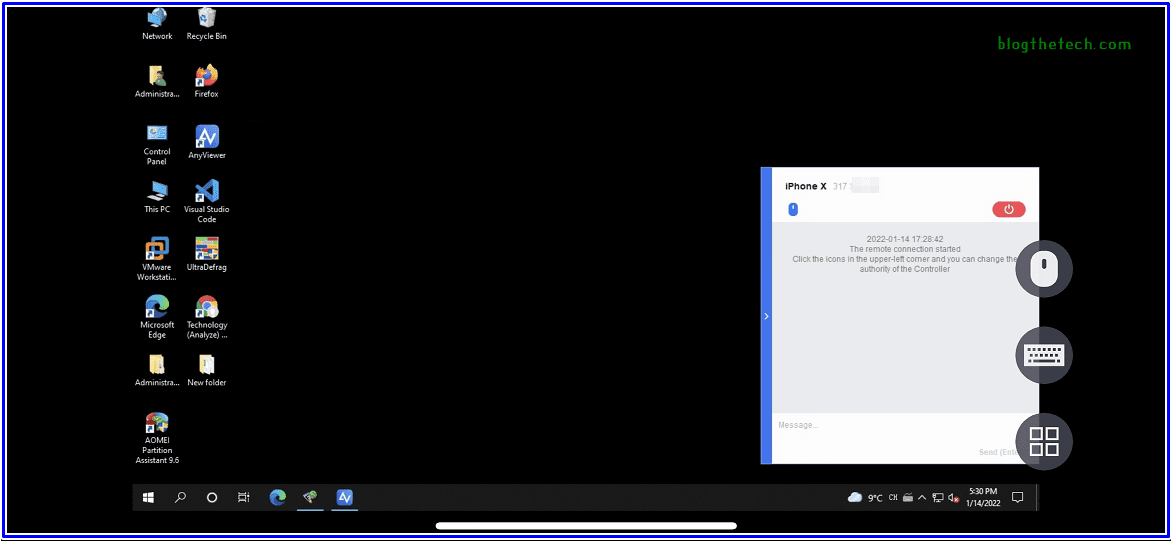 Step 3
Then you will see an option called "Power Management" on the right of the corner, click on it.
Step 4
Choose "Lock" and then select "OK" for the Tips. And now your computer will be locked.
Bonus tip: You can also log in to the same account on your computers to control another computer remotely.
The bottom line
This post introduces how to remotely lock Windows PC from iPhone 13. If your iPhone is running iOS 10.0 or later, using the free remote desktop software AnyViewer must be the best choice for you to remotely lock your computer.
The most important thing is, that AnyViewer is secure enough to protect your data. With AnyViewer, you can achieve a remote connection over the Internet without getting any IP address, setting up a VPN, or performing port forwarding. While using VPN or performing port forwarding are both at high risk of losing data.