In the midst of 100 people, I guess 90 won't like pre-installed apps on our Android phones because of one thing or the other, that is why we are here today to show you how you can delete Apps on Xiaomi Phones without Rooting it.
Personally, as a geek, the first thing I do on my Android phone is Rooting it and getting rid of any unwanted kinds of stuff like apps, images, and media I don't like on the phone.
Delete Apps on Xiaomi Phones without Rooting
When I used a Gionee smartphone, I saw many apps that even with Translator, I cannot understand what it is talking about.
It's complete Chinese, I don't know if it's pure Chinese or simplified Chinese and I cannot copy a text on the Android app. So I don't have a choice but to get rid of them.
Just like on that my Gionee smartphone, when an app pops up, I might not know a tab that says close or downloads or exit. Any button I press, I keep on downloading useless apps and Content I don't have any idea about.
But once I uninstall them, I had peace of mind.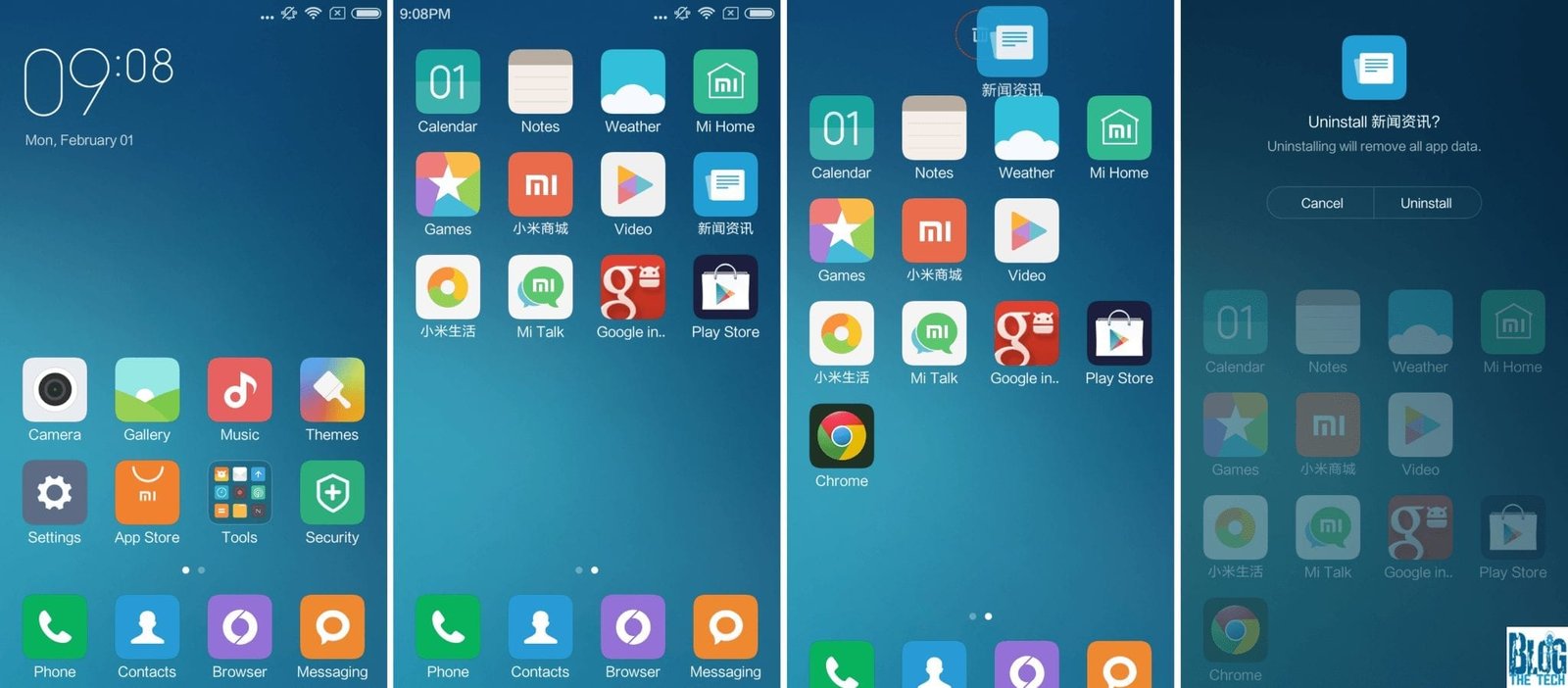 The same thing applies to Xiaomi smartphones, some of its apps are Chinese written and some English has written too. Even though they have universal smartphones which I mainly shopped for general use but you still unwanted stuff.
But that, on the other hand, is different from what others might be looking for when trying to get off unwanted stuff in their Xiaomi smartphones, there are many reasons depending on the user.
Depending on the size of the ram of your phone, you might not like your phone to be slow or suffering from any kind of stress.
Most Android if not all comes with lots of unwanted apps including Google Apps(Gapps).
Because most phone manufacturers push their Apps as pre-installed apps, you cannot get rid of them without Rooting your phone.
But not all of us wants to root their phone, some don't want any story concerning rooting to come to their hearing.
But everyone knows that most of those apps drain battery, consume our team, and can cause or phone to slow down.
Some also use a lot of Internet connection which also consumes our internet subscription which will don't want.
Maybe because it will void their warranty, or it's hard or it's not good according to them. It's okay.
Delete Apps on Xiaomi Phones without Rooting
For you to remove apps from Xiaomi smartphones without Rooting your phone, you will need to follow this instruction.
If you try to delete or uninstall the app through the app manager section, you will discover that it is not available and you cannot also disable those apps.
For you to be able to do that.
Launch your Google Play Store.
Slide Rightward on the app to open a menu.
Select help and feedback.
Select Uninstall or delete the app from Android.
If you are unable to see that, you might need to scroll down to see it.
Select it and you will be taken to the installed app lists.
Look out for any Google Apps that you want to uninstall like Google Play Stand and the rest of them.
You can uninstall some of them but there are others which are essential which you cannot uninstall.
If uninstall is not available, you can try disabling it.
If this works out for you, you can let us know.