With a proper strategy, law firms can significantly increase their chances of landing more qualified leads & clients because the increased visibility and enhanced credibility build trust with potential clients.
Ultimately effective SEO benefits everything from increasing a firm's presence and brand online down to acquiring new client relationships.
Here we outline the key digital marketing components the most successful law firms implement for online success.
Let's dive in!
Key Elements of Law Firm SEO
1. Keyword Research and Analysis
Identifying Relevant Keywords and Phrases for Legal Services
In order for law firms to boost their online presence and bring in potential clients, they need to have a good grasp on what people are searching for when it comes to legal services. That's where keyword research comes into play! By examining the most commonly used words and phrases that folks type into search engines regarding legal matters, these law firms can gain insight into their target audience.
This intel is critical in helping them fine-tune their website and content strategy so that they're giving prospects the information they're seeking. With an effective SEO plan based on thorough keyword research, these savvy firms make sure their content is not only engaging but also provides relevant answers to meet the needs of those who are actively searching online for help with legal issues.
Tools and Techniques for Effective Keyword Research
There are a bunch of helpful tools that can make life easier for law firms when it comes to doing keyword research. With these tools, they get the lowdown on how often certain keywords are searched for, what the competition is like, and other related search terms. Some top favorites in this arena include Google Keyword Planner, SEMrush, Moz Keyword Explorer, and Ahrefs.
By utilizing one or more of these useful resources, law firms can uncover prime keywords to target so they can tweak their online content accordingly. The end result? Improved rankings in those all-important search engine results in pages!
2. On-Page Optimization
Optimizing Meta Tags, Titles, and Descriptions
If you're looking to get your law firm's website ranking higher in search engine results pages, then optimizing various aspects of the site is a must. This process is commonly referred to as on-page optimization.
One crucial part of this process involves working with meta tags, which include both title tags and descriptions. These little snippets are what often appear in search engine results and can make a big difference in terms of visibility. By thoughtfully crafting original meta tags that incorporate strategic keywords while also providing concise and compelling summaries for each page, you'll be well on your way to success.
Optimizing your meta tags goes a long way towards getting more people interested in checking out your site organically which, if all goes well, could lead to improved click-through rates too!
Structuring URLs and Optimizing Internal Links
When it comes to making sure your law firm's website gets seen by more people on search engines, two things are essential: the structure of your web page URLs and how pages within your site link together.
Firstly, URLs need to be short and sweet. They should also include important keywords that'll give visitors an idea of what they can expect from clicking on them. This will help attract more readers interested in what you have to offer.
Also, linking between different pages is vital in getting search engines to understand how everything fits together. But it's not just about SEO – good internal linking makes navigating a website easier for users too! By doing this well, you could increase traffic down the road as more people find out about all the great content you have on offer at your law firm.
Creating SEO-Friendly Content for Practice Area Pages and Attorney Profiles
When it comes to SEO for law firms, content is king! Creating quality content that's both helpful and engaging is paramount when it comes to practice area pages and attorney profiles.
It's important to target specific keywords and provide valuable insights on each page. Law firms should craft their content in a way that speaks directly to potential clients while also using relevant keywords strategically throughout the text. By doing this, they'll enhance their chances of ranking higher up in search engine results which could lead to even more interest from folks seeking legal services online.
3. Technical SEO for Law Firms
Having a website that loads quickly and performs well is absolutely essential when it comes to SEO. If your law firm's site takes too long to load, people may end up bouncing away before even getting the chance to see what you have to offer.
The good news is there are steps that can be taken to optimize the speed and performance of your website. This might include things like compressing images so they take less time to load, minimizing CSS and JavaScript files, setting up browser caching for more efficient loading on repeat visits, as well as using content delivery networks (CDNs) – all tricks of the trade!
When you prioritize these steps towards optimizing website speed & functionality, visitors will notice that pages load faster, which in turn could lead them towards staying longer or returning back!
Mobile Optimization and Responsive Design
Nowadays, more and more people are using their smartphones to surf the internet. This makes it imperative for law firms to follow this trend by ensuring that their website is mobile-friendly.
One of the most common ways to do this is through "responsive design," which basically means that your site will automatically adjust itself based on what device a person is using. Whether they're browsing on a phone or tablet, everything will appear perfectly sized and easy to read.
The coolest part? Not only does having a responsive design make your website look great, but it can also give you an extra edge when showing up in search results pages – especially those geared towards mobile devices! So if you want potential clients finding you no matter where they are (and let's be honest, who doesn't?), working on making your website appealing across all types of screens should definitely be part of your online marketing strategy.
When it comes to law firms, client data is at the forefront of every decision. That's why website security measures are absolutely critical. One key way to protect sensitive information is by implementing SSL certificates.
By taking this step and encrypting all data that flows between your site and users, you can rest easy knowing that private information will not be intercepted or tampered with. Plus, there's a bonus: search engines now consider SSL certificates as an important ranking signal which could potentially give your site a little boost in terms of search engine rankings too.
4. Local SEO for Law Firms
Claiming and Optimizing Google My Business Listing
If you're a law firm looking to connect with local clients, then it's essential that you claim and optimize your Google My Business (GMB) listing. GMB is the platform on which all critical information about your firm, such as contact details, location address, hours of operation, and customer reviews, are displayed. For best results in connecting with potential clients, you should ensure that all the info provided is accurate and up-to-date.
To maximize this opportunity further, It's important for law firms to pick relevant categories when setting up their GMB profile. Plus, encourage previous or existing customers to leave feedback on how great you've been for them so others can have confidence in choosing your business over competitors. By doing these things properly so that the information presented aligns well with what potential clients are searching for online could help attract more leads from within your region towards your services.
NAP (Name, Address, Phone Number) Consistency Across Online Directories
If you want more people to know about your personal injury law firm through local search results, keeping your NAP (name, address, and phone number) information consistent across different online directories is super important.
So, if you're listed on Yelp or Yellow Pages, or even other legal directories – it's key that your contact details match up everywhere they're mentioned online.
Why? Because when that info is the same across the board, search engines can easily figure out where your firm is located, which could push up its ranking in local searches. And, of course, this means more potential clients will discover you when they need legal services in their area!
Localized Content Creation and Geo-Targeted Keywords
To stand out in their local areas, law firms need to make sure that they're producing content that speaks directly to the needs and interests of the folks who live there. This could mean crafting blog posts, articles, or resources on topics that are particularly relevant to the community.
One important aspect of this process is using geo-targeted keywords within your content. By incorporating terms specific to your geographic region throughout your written material and optimizing meta tags with location-based details, you'll help boost your chances of ranking higher in local search results.
By creating tailored content for a particular area and including strategic keywords related to it, law firms can gain more visibility in their respective communities. When people search for legal services near them online, having high search rankings means being more likely to be selected by those looking for assistance which could ultimately bring more business through the door!
5. Content Marketing and Link Building
Creating Informative and Engaging Content for Your Target Audience
If you're looking to get your law firm's website seen by more people, writing great content is a fantastic way to do it. Not only can informative and engaging content capture the attention of your desired audience, but it also offers them real value.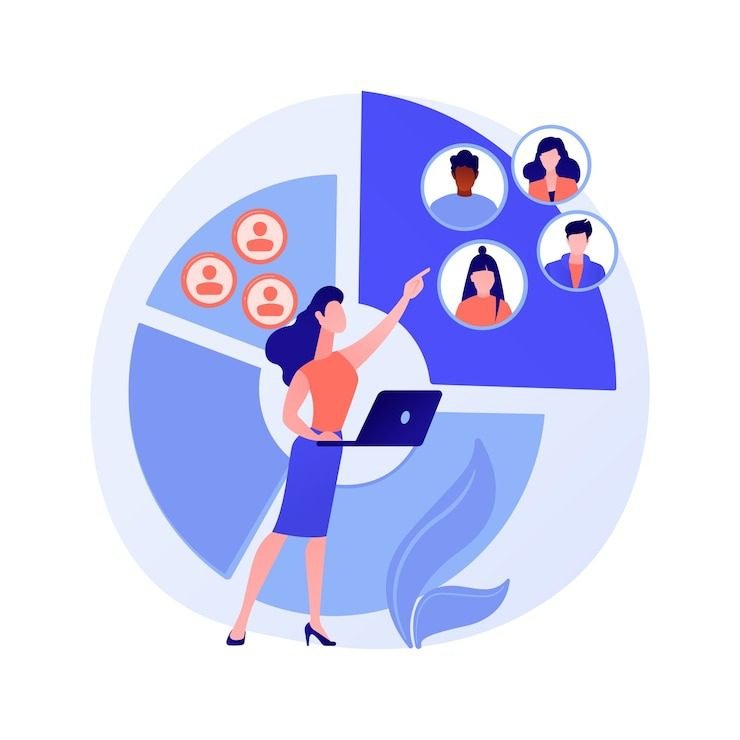 There are plenty of different types of content that could work well – blog posts, articles, videos, and infographics can all be really effective. Just make sure it's something readers will find useful! With the right approach, legal advice or answering common questions can help position you as an authority in your field.
The cool thing about producing high-quality pieces is that they often lead to backlinks from other websites. This helps boost visibility while showing off your expertise at the same time. Whether you want to build up your reputation online or just offer helpful resources for potential clients – creating quality content shows people what makes you and your law firm stand out from the rest!
Establishing Thought Leadership Through Blog Posts, Articles, and Whitepapers
When it comes to making sure your law firm is seen as an expert in the industry, creating great content is super important. By sharing informative and insightful blog posts, articles, and whitepapers regularly, you can prove how much you know about legal matters, which could help establish your firm as a leader in its field.
This type of content creation also helps build trust with potential clients who are looking for guidance from people they can count on. Plus, when other well-respected websites include links back to this high-quality material on your site (known as "backlinks"), it'll give your SEO a big boost – which means even more readers will find out about all the amazing work you do at your law firm!
Building High-Quality Backlinks Through Guest Posting and Legal Directories
Want to make sure your law firm gets seen more on search engines? Then you have to focus on getting high-quality backlinks to your website. But what's a backlink, you might ask?
Well, in simple terms, it means that respected websites in your industry link back to your own site. And why is this important for SEO? Because when other sites vouch for yours by linking to it, search engines start thinking of you as an expert and trustworthy source.
So how can you get those coveted backlinks? One way is by writing guest posts on relevant blogs or submitting details about your law firm to legal directories. It can also be helpful to team up with reputable organizations interested in collaborating with you.
Having a mixture of different but natural backlinks will do wonders for improving where you show up on the search engine results pages. And ultimately, building these valuable relationships and connections will help people searching online for legal advice find everything they need from your awesome law firm!
Not all backlink acquisition strategies are safe for SEO. Be sure you know the risks before venturing into this gray arena.
6. Online Reviews and Reputation Management
Encouraging Client Reviews and Testimonials
Online reviews and testimonials can make a world of difference for law firms, both in terms of their reputation and online visibility. Encouraging happy clients to leave feedback on platforms like Google, Yelp, Avvo, or legal directories can pay off big time!
Positive reviews not only help attract potential clients but also contribute to improved rankings when it comes to search engine optimization (SEO). That means more folks are likely to find your firm's website when searching online – which could lead to even more satisfied customers leaving positive comments!
Monitoring and Managing Online Reputation on Review Platforms
Nowadays, having a good online reputation is crucial for law firms. That means monitoring review sites and responding promptly to feedback – both positive and negative. By doing this, these firms can demonstrate how committed they are to delivering top-notch customer experiences.
Keeping your online rep in check isn't just about putting out fires, though- it also sends a message that you genuinely care about what your clients have to say. Search engines notice when businesses take their reputations seriously, too, so keeping on top of reviews could give your firm a major boost in the rankings.
So if you want potential customers out there to see you as a trusted choice among the competition- don't forget about managing your online reputation like an absolute pro!
Measuring and Analyzing SEO Success
Setting Up Google Analytics and Google Search Console
It's a smart move for law firms to utilize Google Analytics and Google Search Console as part of their SEO strategy. By doing so, they can keep tabs on the success of their efforts in real time.
Google Analytics is an excellent tool that provides critical intel into website traffic patterns, user behavior, and other conversion metrics. Meanwhile, with Google Search Console at your side, you'll have access to valuable data related to keyword rankings and site indexing status, as well as if there are any errors present on your web pages — all very important information to have when optimizing your website!
Tracking Organic Search Traffic and Keyword Rankings
It's always a good idea to keep tabs on how your website is performing in organic search traffic. This can help you figure out whether your law firm SEO strategies are actually paying off or if there are areas for improvement.
One way to go about this is by keeping an eye on the ranking of targeted keywords. That'll give you a sense of where you stand when people look up specific phrases related to what you do, which can point out opportunities for growth or places where things might be falling short.
Over time, by tracking both changes and fluctuations in organic traffic as well as keyword rankings, savvy firms gain some really valuable insights that can guide their website optimization efforts and keep them ahead of the pack!
Analyzing User Behavior and Conversion Metrics
If you're looking to get your law firm's website up and running, it might be worth checking how people interact with it. By keeping tabs on things like bounce rate (how often someone visits just one page), average session duration (how long visitors stick around), pages per session, and conversion rates (the number of clients who actually end up booking an appointment or reaching out for more information), you can learn a lot about what parts of the site are working – and what could use some improvement.
Once you've got that data in hand, analyzing it carefully can give you ideas about how to make the site even better for users. Whether that means revamping navigation so everything is easier to find or changing other elements that impact user experience, making tweaks based on what real-life people want from your website could help turn browsers into actual clients.
Refining SEO Strategies Based on Data Insights
It's super useful to have your finger on the pulse of your website's SEO strategy. And thankfully, analytics tools make that way easier.
By diving deep into patterns and trends in the data – like what keywords are really resonating with searchers or where users might be hitting snags on your site – legal offices can identify areas for improvement and craft content that'll actually resonate better with potential clients. That translates to ongoing optimization and improved performance over time!
The thing is, staying ahead of the competition means keeping up with evolving digital trends. Smart firms know that by regularly reviewing insights from their analytics tracking processes, they'll be able to keep fine-tuning their efforts as they go along. It's all about being proactive when it comes to SEO tactics informed by solid analytics strategies!"
Conclusion
Nowadays, law firms can't afford to ignore SEO if they want to beat the competition by scaling their online presence. There are plenty of strategies that can help in this regard – the works ranging from optimizing your website and content, localizing your approach for SEO, and using smart content marketing tactics along with link-building techniques, all the way through to managing your reputation online and analyzing key statistics.
If you cover each one of these bases with care, then you're setting yourself up for success over time in the legal industry. By making sure you're visible online and bringing in potential clients who're specifically searching for what your firm offers while also capturing qualified leads – good use of SEO is absolutely essential. And staying on top of ever-changing trends while embracing new technology is a must, too, if you want to achieve maximum impact online!