Internet technologies constantly move forward, offering more and more innovations to users. For example, it can be notable if you pay attention to websites you've accustomed to using and recollect how they looked about 10 years ago. This and other enhancements allow IT researchers to declare that the digital age (also named Web 3) began.
Let's find out what Internet 3.0 is, its difference from today's Web, and many more exciting things.
The Essence of Web 2.0
Web 1.0, the very first version of computer networking, evolved into the well-known Web 2.0 with "only-for-read" material. This Internet generation is distinguished by the fact that it offers consumers more interactive content alternatives. If Web 1.0 sources were mainly static and aimed at transmitting data to consumers, Web 2.0 resources go further, allowing people to stay in touch in more ways (for example, blogs or social networks).
Web 2.0 also becomes smarter and more interconnected, allowing people to share dynamic content in various ways, such as commenting, podcasting, or blogging. Furthermore, Internet customers may collectively operate with the received information. 
It should also be mentioned that Web 2.0 became extremely popular proportionally to the increasing prominence of the use of portable gadgets, such as Android-based tablets, smartphones, or iOS-based iPhones and iPads. Furthermore, the rise of Web 2.0 enabled many apps like Instagram, TikTok, Facebook, or Youtube to become famous, and prosperous and rule the online landscape.
What is Web 3.0?
Web 3.0 is the latest Internet innovation that assists people in performing more straightforward operations with the collected data and gathering it faster. It is possible due to the advanced technologies (like artificial intelligence, machine learning, etc.) used by Web 3.0 engineers.
According to statistical data, the popularity of Web3-based digital products is high: in October 2021, its market share grew to $3 trillion. What is the reason for such prominence?
The vital principle of Web 3.0 functioning is decentralization. Web 2.0 allows devices to send HTTP requests for operating with data stored in a particular server of a specific owner. This owner can control all the actions done with the content (e.g., collecting, publishing, sharing) and delete data inappropriate to their vision of the particular case or event.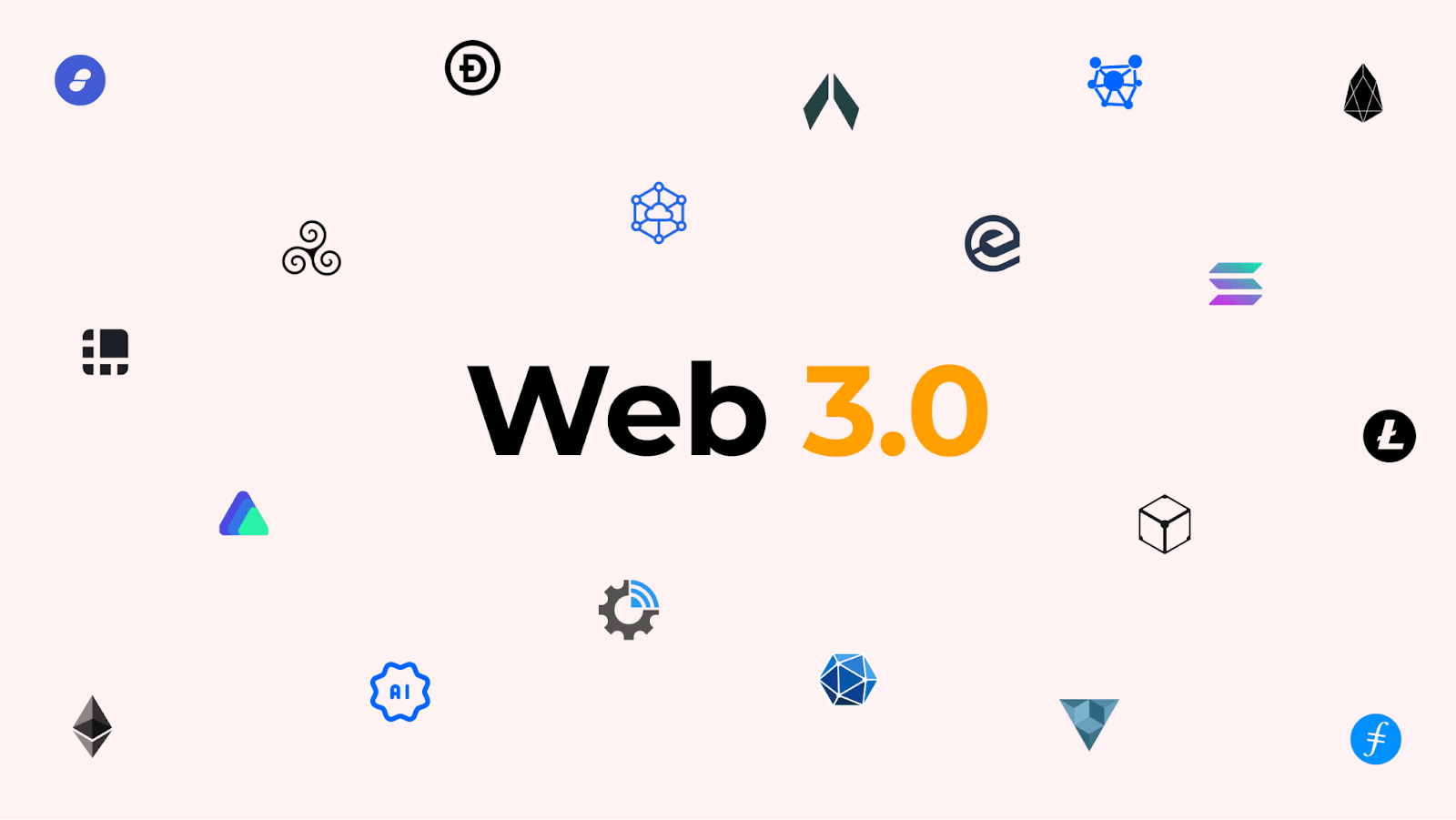 This is not the case with Web 3; we'll now explain why. 
All of the information will be kept in Blockchain among thousands of nodes. P2P decentralized networks will also be used to support Web3-based apps (also known as dApps). Participants will be able to interact directly with the resource of their choice rather than going through a trusted middleman.
Web 2.0 and Web 3.0: How They Differ From Each Other?
Web 2.0 and Web 3.0 use distinct approaches to problems' solutions. The main difference is that Web 2.0 is focused on generating and sharing content, whereas Web 3.0 is concerned with analyzing incoming information (hence it is named Semantic Web).
Let's continue our comparison and find out some more common differences between Web 2.0 and Web 3.0.
Web 2.0 was intended to encourage content exchange rather than just consumption (we can consider it by looking at various social networks or listening to podcasts). Among the technologies that helped specialists gain this aim at different times, researchers typically mention CSS, HTML, JavaScript, or a bunch of various trends in web development.
Web 3.0 intends to achieve the following: IT specialists are working to locate a more secure location for data storing or sharing and improve its quality. Artificial intelligence, Blockchain, and others help developers achieve their ideas.
Information representation
Web 2.0 gets consumers together for the material they are interested in, while Web 3.0 achieves the same, improving information confidence through decentralization. Web 3.0 also personalizes data and expands customers' choices and rights.
Web 2.0 system performs data storage, raising access challenges and worries about online data security and confidentiality from time to time. Web 3.0 addresses this issue by allowing data to be transferred to many locations controlled by users. Though, Web 2.0 has a faster data exchange rate than Web 3.0.
The Web 2.0 databases store data, raising access issues and concerns regarding online data security and confidentiality. Web 3.0 solves this problem by allowing data to be moved to several locations under the user's control. Web 2.0, on the other hand, exchanges data more quickly than Web 3.0. 
As a result, we can observe that both Web 2.0 and Web 3.0 have issues. However, you should remember that technology is always improving, and flaws can quickly be turned into great benefits helpful in business and ordinary life.
Wrapping Up
Web 3.0 technologies appeared to respond to Web 2.0 imperfections and challenges. We can't say it completely replaced today's Internet because it is not integrated into everyday people's lives. However, the separate Web 3.0 solutions are already available for use, so the researchers can discuss the question of Web 2.0 vs. Web 3.0 comparison.
You should understand that this quite a complex topic needs an in-depth discussion with a skilled software development vendor. The competent IT experts will answer all the business questions that disturb you and tell you about your project's hidden pitfalls. Moreover, they will assist you in building a robust Web 2.0 or Web 3.0 solution that will be profitable for your company, sustainable on the market, and attractive to many customers that will use it.