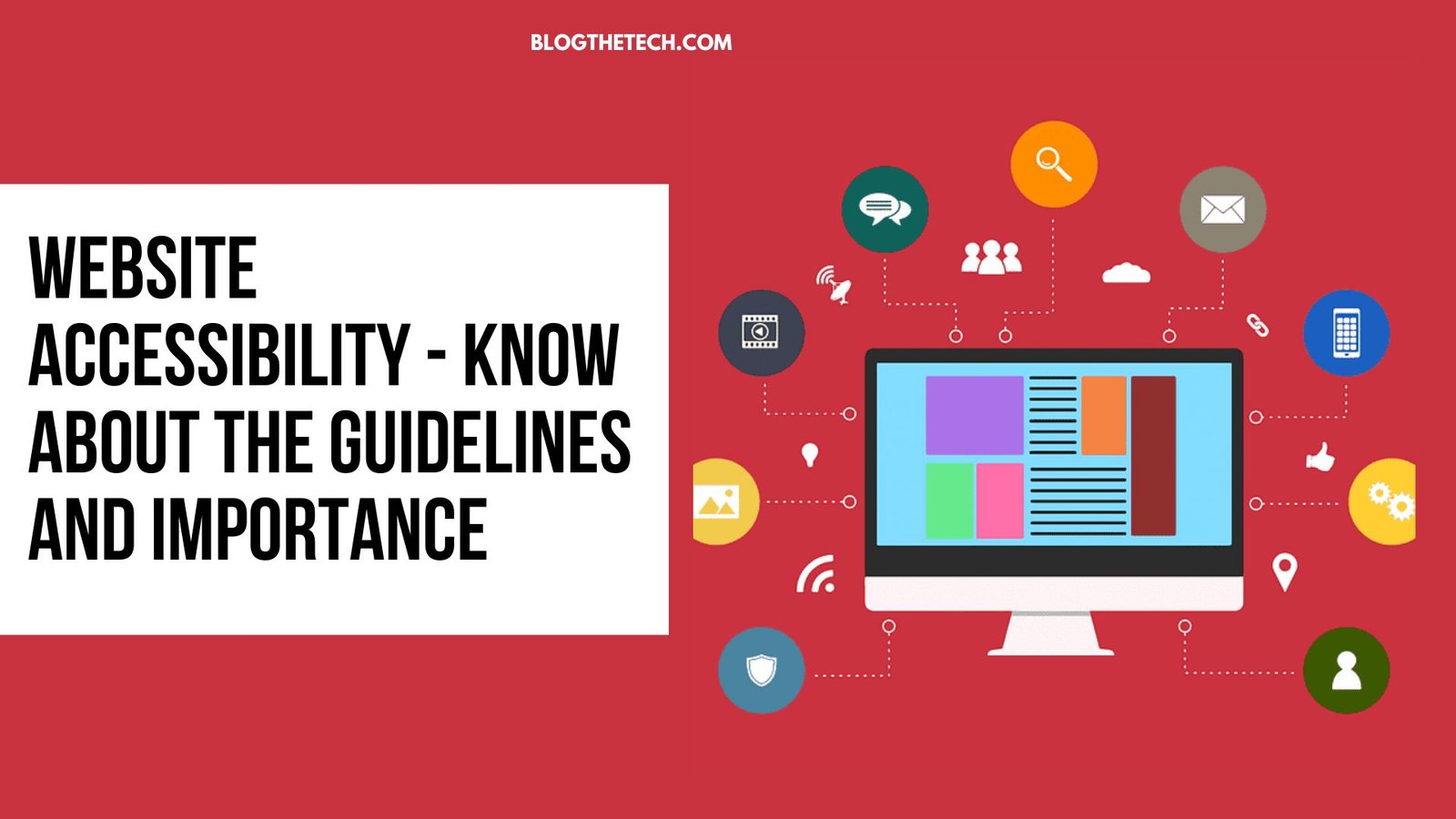 When you are developing a website, there are a few aspects that you must note. These mainly include website accessibility, content, color, theme, hosting, visuals, and of course, SEO. However, an essential factor that most overlook is website accessibility, an aspect that people usually think of later.
It will not be wrong to say that this very factor is perhaps the most crucial of all website designing elements. It can either prove to be a bane or a boon for your online success or visibility. https://siteimprove.com/ offers such features for the disabled that you can go through for better understanding.
In this article, let us delve deeper into the following aspects as follows-
Why website accessibility is vital for a website success
How will you go about it or ensure the same?
Guidelines about website accessibility
Let us take one sub-topic at a time in the paragraphs that follow.
Why website accessibility is vital for a website success
When we talk about Website accessibility, it refers to how the different services, product designs, devices, and virtual environment is accessible to individuals. It includes people with disabilities, mostly those who have compromised vision.
As a designer, designing or developing websites for all is easy and simple and is usually a part of the daily and everyday routine work. But creating a website for people with disabilities is not something that developers often think of.
As per statistical data released by Census in 2012, 56.7 million Americans, which accounts for almost 19% of the population in the United States, have some disability. Out of them, approximately 8.2 have vision problems. As such, screen magnifiers and screen readers are their only resort.
Sadly though, it is seen that 70% of the reviewed websites did not adhere to the website accessibility guidelines. As such, you not only deprive disabled people of accessing vital information on the web. But you also tend to unintentionally jeopardize your brand image, which cannot be accessed by a particular section of people.
However, you can still make your website compatible for people with disabilities.
How will you go about it or ensure the same?
There are many ways by which you can make the website accessible. These are as follows-
Title Tag
The words that you use within the tag must indicate the accessibility terms. You cannot see the HTML title tags on the browser. You must also place or select the tag even from the SEO point of view. As such, you must ensure the descriptive title is relevant.
It is not a very wise move to make use of anchors as buttons. Use simple buttons if you intend to use them. One of the main benefits of keeping default tags is that it helps screen readers. Screen readers read the various elements of a web page in a specific manner.
Using subtitles
To make your website accessible, you can include subtitles; that means even for videos. Most importantly, these transcripts that you provide also help search engines in knowing the content of videos. You can follow the same principle for audio and podcast elements. Using subtitles also helps in getting a better position as far as ranking is concerned.
Accessibility becomes easier and simpler if you focus mainly on the keyboard for navigation and avoid using animated cursors or buttons. That is because animated dropdowns are challenging to use with screen readers.
Many tools can further enhance the experience of individuals with impaired vision.
Guidelines on website accessibility
What guidelines must you adhere to while making your website accessible? Check them out in the points below-
The Web Content Accessibility Guidelines or WCAG encompasses a set of guidelines or norms that you must comply with, which will ensure better user experience and accessibility for all visitors. These are recognized worldwide and set the benchmark for all standards. These are as follows-
Earlier, the WCAG 1.0 divided the rules into the following 3 levels, namely,
Priority 1- Basic level of web accessibility
Priority 2- To cater to the needs of individuals with disabilities
Priority 3- Enhancements and improvements in web accessibility
However, WCAG 2.0, which came into effect in the year 2008, is the latest that is followed and is expected to continue guiding the requirements related to Website accessibility. These comprise the following. Remember, the current sets of guidelines are not "technologically-oriented" but technologically "neutral."
Operable
Perceivable
Understandable
Robust
In other words, POUR is the essence. Following these principles allows you to understand the behavior of your visitors better.
What do you mean by the following elements of POUR?
Let us find out one by one-
Perceivable
It mainly includes the different senses that your visitors are using while browsing your website. Assistive technology is of immense help since not all visitors will have all of their senses working fine. These guidelines help enhance the sense of touch, sound, and sight.
Operable
What are the various actions that your visitors take while browsing your website? To ensure a smooth experience, opt for keyboard-only navigation, and screen reader-friendly design. Also, if you have the provision to set up any time limit for filling up forms, refrain from doing so. It will encourage your disabled visitors to keep pace as per their convenience and ensure that they have ample time to rectify the errors if any.
Understandable
The terms you use on the website must be clear, written in simple words, and well explained or narrated.
Robust
Your website is said to be robust if the third-party vendors that are collaborating with you can depend on you. Using clear and clean CSS and HTML helps go a long way in making your website accessible.
In a nutshell, the main target of any website developer designing a website taking into account Website accessibility is to attain WCAG 2 guidelines as much as possible. However, these very guidelines may not apply to all sites.