We're pretty sure you must have spent the last couple of months analyzing your marketing efforts and strategies and comparing your ROI with them. And we are also certain that your next step would be to set your goals for the next quarter. It's nice that you've planned it, but do you think you've included everything?
Many popular brands out there are breaking the stereotypes when it comes to connecting with their potential customers. Some pretty popular brands, such as Zomato and Swiggy, have been coming up with supremely intriguing emailers to fetch the right kind of customers. Statista states that in 2022, 333.2 billion emails are expected to be sent and received daily. There's no surprise that a well-thought-out email marketing strategy has indisputable benefits! According to DMA, for every $1 spent on email marketing, you get to earn an average return of $42. That is why email marketing tops the charts for the best marketing tools.
Thousands of strategies are moving around in the marketing landscape, but only a handful are meant for you! Moreover, it also comes down to techniques, certain tactics, and marketing trends that create the difference for a direct-to-customer Marketing brand.
If brand growth is what you aim for in the next quarter, this blog might help you. It does not provide you with any new strategy; rather, it tells you about some of the best ones in the market, which has proved to be fruitful for various direct-to-customer brands. Let's discuss them one by one.
1. SMS Marketing technique
When it comes to a strategy that does the work at minimum investment and in the quickest way possible, SMS Marketing must be at the top of the list. It is easy to initialize, but it hardly takes 5 minutes to draft an interesting marketing message. How cool is that?
Moreover, it is probably the most suitable way to fetch your attention if you think like a customer. Time is perhaps the most expensive tool a person can invest in today's world.
An SMS delivered to a cellphone can be read on the go, even while attending a meeting. An SMS is supremely capable of building suitable brand awareness, attracting sales, and even fetching the interest of existing customers. A popular mobile brand like Jio uses this technique to attract new customers daily.
2. Email Marketing
Email marketing is probably the second-most famous marketing strategy that can attract many customers to your doorstep. According to a B2B study, experts found that 87 percent of marketers utilize email marketing to distribute content. Sending product information emails to new customers or even existing ones to build a suitable reputation amongst them is termed an email marketing campaign.
Email marketing has been a top priority for all companies, from small startups to multinational conglomerates. And why shouldn't it be? It is probably the most conversion-rich and effective way to connect with existing or potential customers. But that wasn't the most intriguing part. Have you ever heard about automated emails? Well, yes, they are a reality now.
You just have to design a basic template for all your existing or potential customers and upload it on a platform, and you're done. Emails like transactional emails, promotional emails, offer emails, or lifecycle emails are the ones that can easily build your brand's reputation amongst customers. Some of the most popular brands using the email marketing game are Zomato, Uber, and Swiggy.
3. Influencer Marketing technique
As we are already living in a world of Social Media, we must agree that each one of us follows some celebrity social media influencers. Millions of people around the globe follow these influencers, and people usually trust the brands they use or endorse. And that's how these influencers can help your brand too. Social media influencers are probably the best ones to help you and your brand gain that reputation. Today, 89% of marketers prefer social media marketing to distribute content organically.
These influencers just ask for a picture and caption for your product which you have to provide them. And then, they promote your product or services from their channel. Because numerous people are already following it, your services/products get broadcasted in a huge way that easily attracts more customers. These influencers yield huge awareness online, easily boosting your sales to the next level.
4. Search engine optimization
Ask any business owner out there, and he will agree that the maximum traffic he witnesses on his brand's website or physical store is because of the brand's ranking over search engines such as Google. That's true.
Whenever you search for anything over Google, you must have noticed that the most prominent answer to your search query gets answered probably in the first or second link. That is because Google rates most relevant and frequently visited links over the top-most results and ignores the rest. And that's exactly how a direct-to-customer brand gains the maximum amount of customers.
One must correctly use the right keywords in the content and obey all the digital marketing rules. It improves the Google rankings of your brand and builds your reputation all across the globe. If you talk about businesses that are strictly online, you will be thrilled to know that 35% of the business of an online brand comes from search engines.
The only drawback of this marketing tool is the time it takes. Compared to other marketing strategies, Search engine optimization takes time. But when you witness the results it delivers, the time is worth it. A better ranking of your website over any search engineer improves your brand's online reputation drastically.
5. Podcasts
According to Edison Research, the strength of the people who listen to popular podcasts has increased by 175% in the last five years. The principle of podcasts usually depends upon two things: you can start with your podcast channel or feature in someone else's.
It is considered easy to broadcast your brand to reach your target audience. Some popular brands are getting endorsed with the help of some popular podcasts like Beer biceps etc.
You can create a one-man show for your podcast where you discuss a variety of topics, or you can invite guests who are authorities in a particular subject. Whatever type you decide on, it's critical to optimize it. Transcribing interviews and uploading transcripts to your podcast-dedicated website can increase the discoverability of your podcast, resulting in a larger audience.
6. Content Marketing
Have you ever noticed that your competitor has an average website, but they still manage to take away all your sales? Well, the right reason is the content. These days, people are investing a lot in building a user-friendly website, but they lack various factors in improving the content that helps improve their brand's online reputation; they lack multiple factors.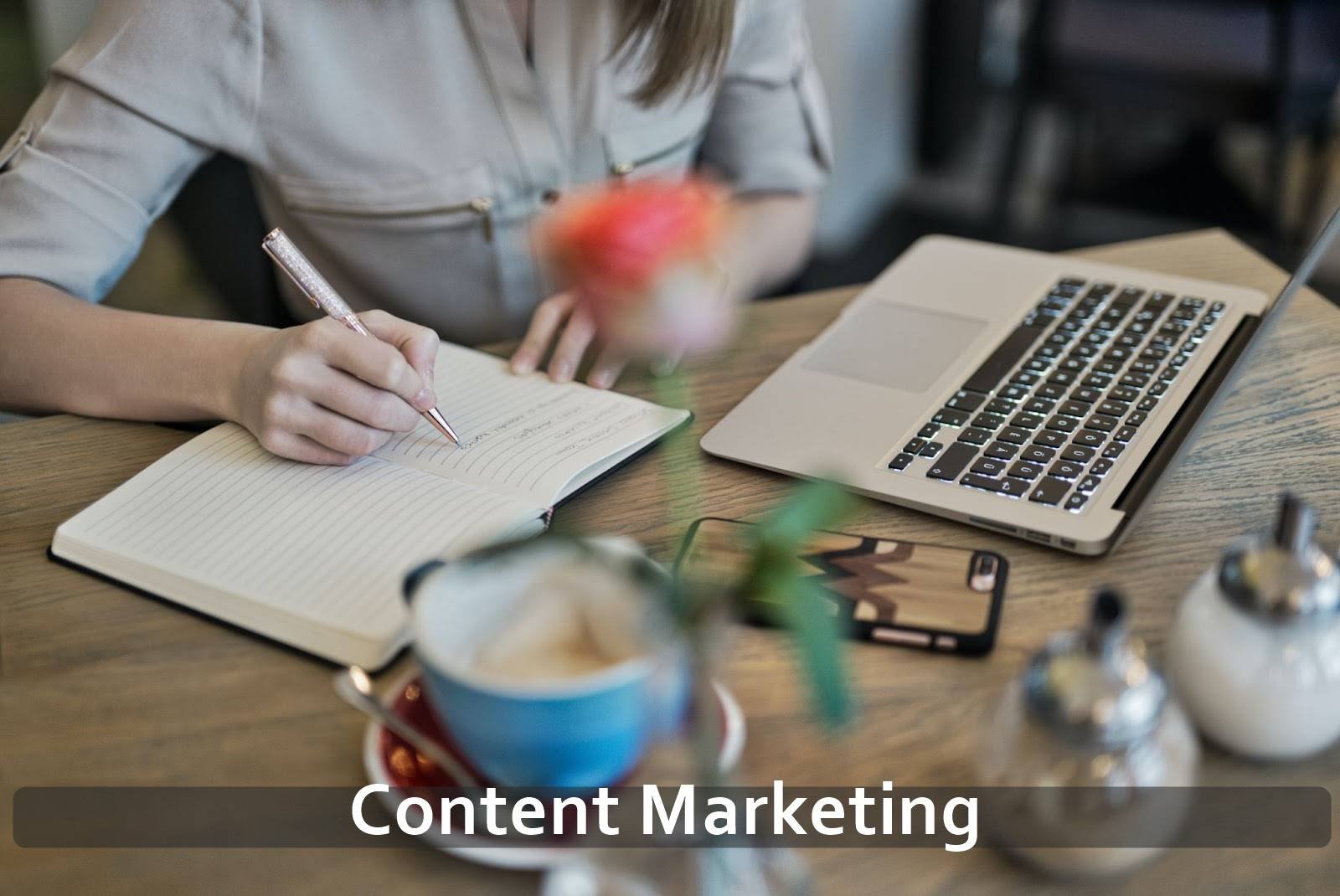 Gone were when only a colorful website was enough to get you the desired sales. One needs the right content marketing tools as well. This group of content tools can have blogs, newsletters, forums, audio files, infographics, webinars, etc. These tools help in making your brand stand out among all of them.
Conclusion
Every company is different, so one can't determine which digital marketing strategy suits each company. But these are probably some of the best ones popular brands use nowadays. However, personalizing shoppers' experiences across all channels, and collecting and analyzing marketing data is challenging. To utilize your marketing capabilities and substantial digital assets effectively, you need to work with an expert who can help you get the right marketing strategy. Someone who can help you steer clear through brand marketing and technology.