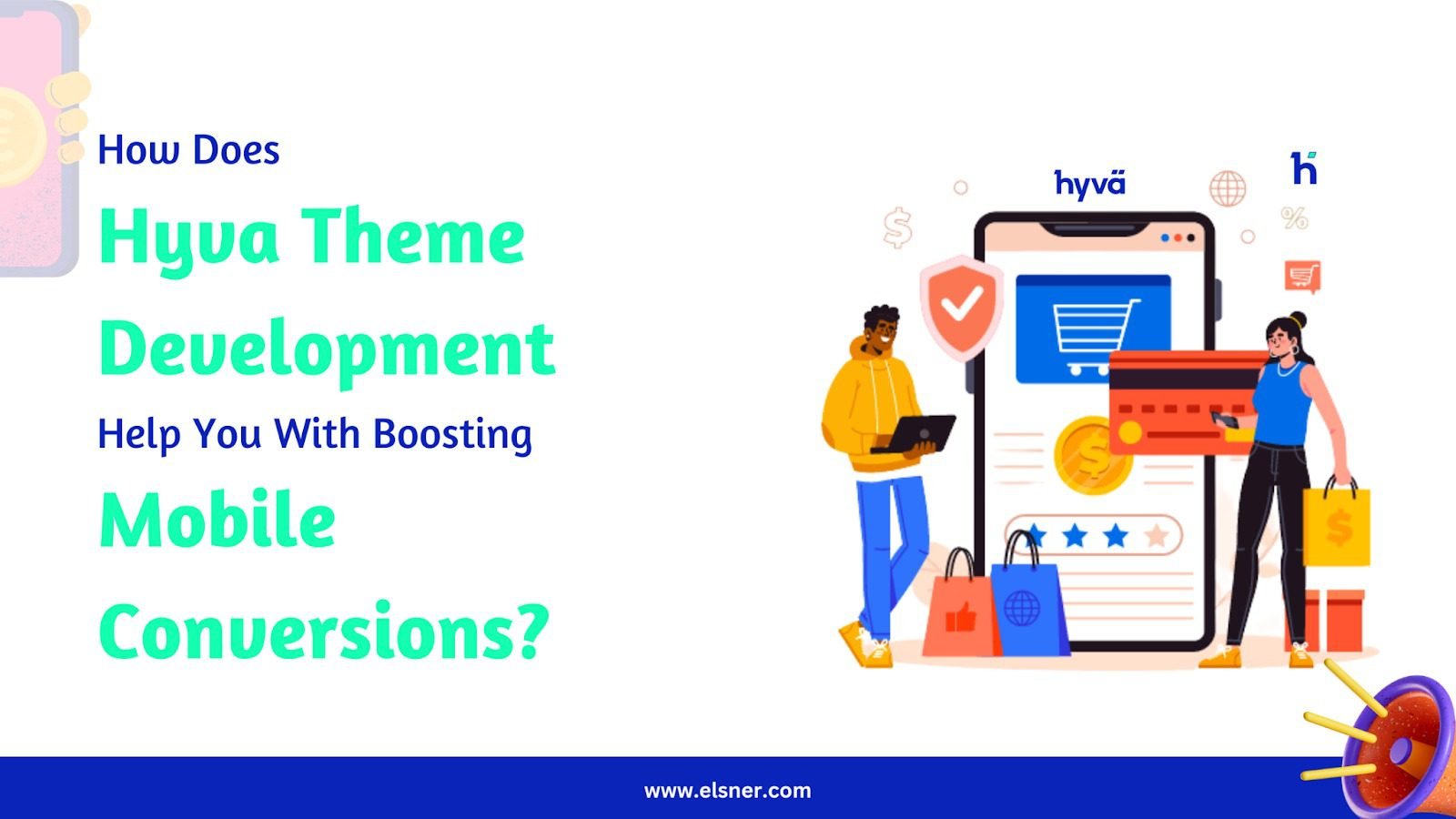 Magento 2 is undoubtedly one of the most sophisticated eCommerce platforms out there for new and established online business owners. Even though Magento offers you many features or benefits to run your store, the default frontend theme might not be as user-friendly or appealing as expected.
The default theme, Luma, is quite complex to customise, for which you must seek Hyva theme development for your Magento store. Hyva theme is the new frontend framework that replaces the existing theme stack with a faster or simpler alternative.
It uses technologies such as Laravel Blade, Tailwind CSS, and Alpine.js to create a lightweight frontend design. With this, you can expect your store to load across mobile or desktop browsers within a second.
Not only that, but there are a lot of extensions available for you to enhance the UX and functionality of your Hyva theme. So, let's dive deeper into how integrating the Hyva theme can help you boost conversions with respect to mobile commerce.
Why is it Important to Achieve Speed for Mobile Commerce?
Around 53% of all mobile website visits get abandoned if the loading time is over three seconds. Moreover, a two-second delay from the ideal loading time might result in up to 87% abandonment rate for your mobile site. Your goal should be to achieve a maximum loading time of one to two seconds.
Users expect a much faster response when using mobile devices to access your Magento store. It is mostly because today, everything people want to buy or avail is easily accessible at the tip of their fingers.
In this highly competitive arena, if your Magento store doesn't pop up within a few seconds after the click, no consumer has the patience to hold onto the site. They would either drop the plan or move on to your competitor stores.
When you hire a Magento developer, they will explain to you the emphasis on loading time better. Your mobile site that runs the store must meet the standards or expectations. You can't afford to keep your customers waiting!
If you don't want to drop your sales or conversion rates, it is of utmost importance to look after your mobile site's loading speed. Now, what is the evident solution to achieve this while using a Magento store?
The answer is installing Hyva themes! Many people might have questions about how Hyva theme development can help your store scale in terms of sales, conversions, or revenue generation. You shall know about it in the next section!
How is Hyva Theme Development Helpful for Your Mobile Commerce Over Magento?
Hyva is a Magento theme that enables you to create an optimal store that loads amazingly fast. It enables you to keep your existing Magento benefits while improving the mobile performance at ease. The hassles associated with the standard Magento themes are eradicated upon introducing Hyva themes.
Hyva themes comprise modern frameworks such as Tailwind CSS and AlpineJS, which are light in weight. With these themes, the use of excessive CSS is reduced. In terms of statistical understanding, Hyva themes are 90% lighter in comparison to the standard Magento themes.
Thus, speed enhancement is an obvious outcome with Hyva themes for your Magento store! Now that the fundamentals are understood with clarity, here are a few things that explain how this theme upgrade can help you enhance your mobile commerce potential:
1. Mobile-First Design
The idea of implementing a mobile-first theme design is to make your store ready for mobile browsers initially before the desktop version can be optimized. Hyva theme follows this roadmap, and its designs are mostly meant to enhance the outstanding experience on mobile devices at first. Following that, the themes are adopted for the larger screens.
With this effort, it is easier for you to engage mobile customers at first and get hold of their attention. It is evident that the number of users who would access your store through mobile phones will be higher than those who would use desktops. So, this is a winning strategy!
2. Impeccable Loading Speed
The loading speed of your mobile site greatly impacts the conversion and customer retention rate. Suppose you go with a bulky Magento theme; you will be compromising on the loading speed of your site, not just over the desktop but also for mobile browsers.
Choosing Hyva theme development ensures you integrate only the lightweight themes into your store. It is designed with simple codes to make the browsers load the site or respective pages instantly without any delay. Thus, the bounce rates will lower, and the conversion rates will increase!
3. Better Customization Options
The Magento's default theme, Luma, lacks the customization capabilities. As a result, the user experience for customers was being hampered with. Therefore, integrating the Hyva theme for your Magento store lets you easily customize it with added features.
When you seek Magento 2 migration services, you can instruct the developers to help you create custom components, styles, templates, and layouts for your Hyva theme integration onto the store. All of this can be done at the store's development, migration, or operating stages without affecting the theme performance or functionalities.
Bottom Line
The world isn't the same anymore, and the way people conduct online businesses has changed rapidly in the past decade. People today are fond of shopping online from the comfort of their couch. And they don't mostly use their laptops or desktops for placing any order they need.
There are mobile sites for almost every service that has online accessibility! Your Magento store is one among them!
Imagine your customers are watching a TV show and come across a product ad that is hot-selling in your store at a lower price. Now, they would want to look closer at it or, most likely, buy it from your store. But your mobile site isn't loading as fast as it should have!
Your customer just changed his/her mind, and you lost a deal!
If you don't want that for yourself, hire Magento developer and let them integrate Hyva themes into your store. Once done, check the performance upgrade for yourself!