An OST file becomes "inaccessible" due to large size, corruption, or other factors, such as sudden power cuts, improper Outlook/system shutdown, malware or virus attacks, bad sectors in the hard drive, conflicting add-ins, interruption in the network, human errors, etc. When the OST file becomes inaccessible, you lost access to your emails and other mailbox items stored in the offline outlook data file(.ost).
However, the major problem is that you can't open an inaccessible file directly in Outlook. This is where an advanced OST to PST converter software, such as Stellar Converter for OST comes into the picture. This software helps you open and convert such problematic OST files into PST, which you can easily import into Outlook.
Stellar Converter for OST is a handy, multi-feature program for converting inaccessible, orphaned, or encrypted OST files into PST. The software can convert Outlook OST files into PST and other supported formats, such as MSG, EML, RTF, PDF, and HTML with high precision.
Process to Open and Convert Inaccessible OST Files with Stellar Converter for OST
Stellar Converter for OST offers an intuitive interface that is easy to use for everyone (even users with no technical skills). The process of converting OST files into PST is pretty straightforward and doesn't take much time. Here is the detailed step-by-step process to open and convert OST files using this software.
Step 1: Download and Install Stellar Converter for OST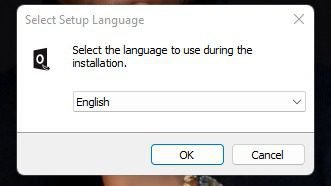 First things first! You have to download and install the Stellar Converter for OST on your PC. This software runs on all Windows OS versions, starting from Windows 7 to the newest Windows 11. Moreover, it requires minimal system specifications. It can run on a system with 4 GB memory and Intel-compatible (x86 and x64) processor. The installation process is quite simple and quick. It requires you to follow a few self-explanatory steps to finish the installation.
Step 2: Select the Inaccessible OST File
After you have successfully installed the software, launch it. Then, select your inaccessible OST file. To do this, click on the "Choose Manually" or "Find" button.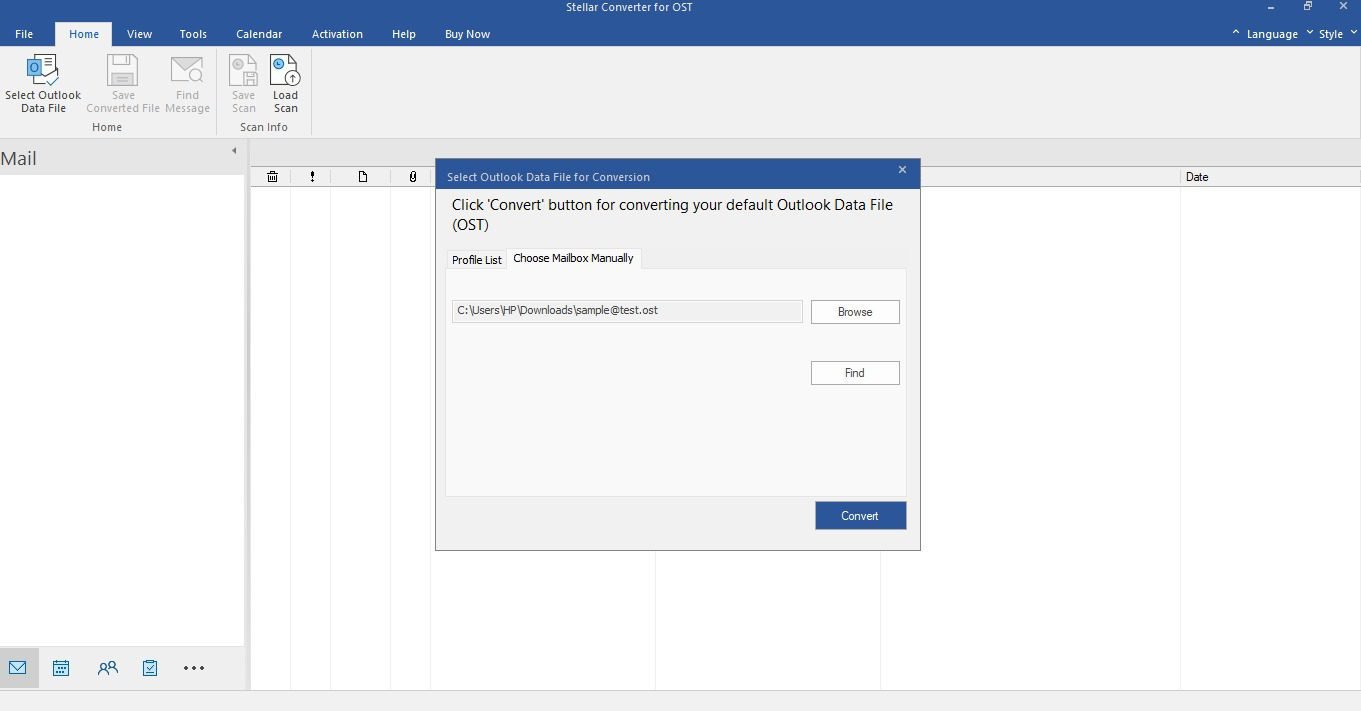 When you've added the OST file, click on the "Convert" button. The software will start scanning the problematic file.
Step 3: Open/View Your Files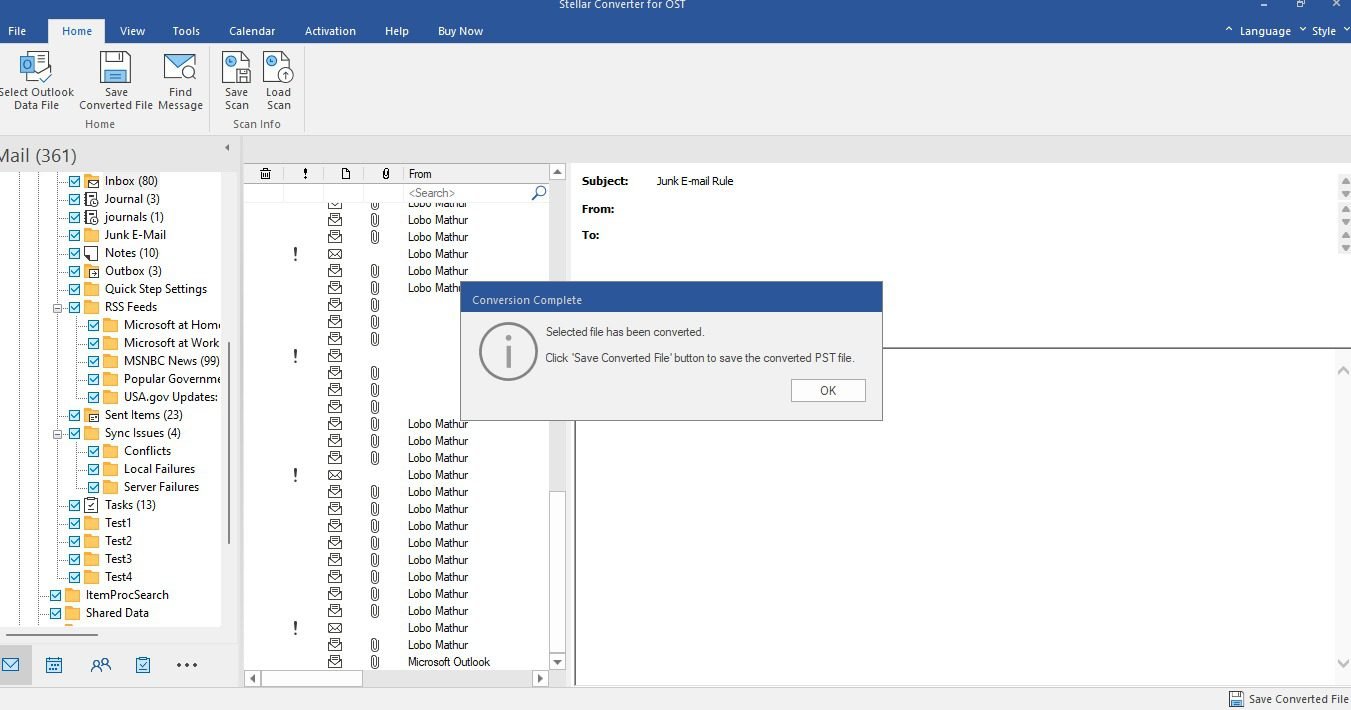 After the process is complete, it allows you to view the file's content in a similar interface to that of Outlook. You'd be able to view and access all the Outlook data saved in the OST file, including your emails, calendar items, deleted items (highlighted in red color), contacts, and others.
If you need to open a particular item or email but can't find it, you can use the "Find Message" option in the top menu tab. Here, you can search for the item based on different parameters.
To preview an item, click on it in the "left pane" and you'll see its preview in the right pane. You can also right-click on an item to save it in any of the supported formats: MSG, EML, RTF, HTML, and PDF.
Step 4: Save the Converted File
There are multiple saving options and formats supported by Stellar Converter for OST. You can save the converted file in PST, RTF, MSG, EML, HTML, or PDF format. You also need to choose the location on your local storage to save the file.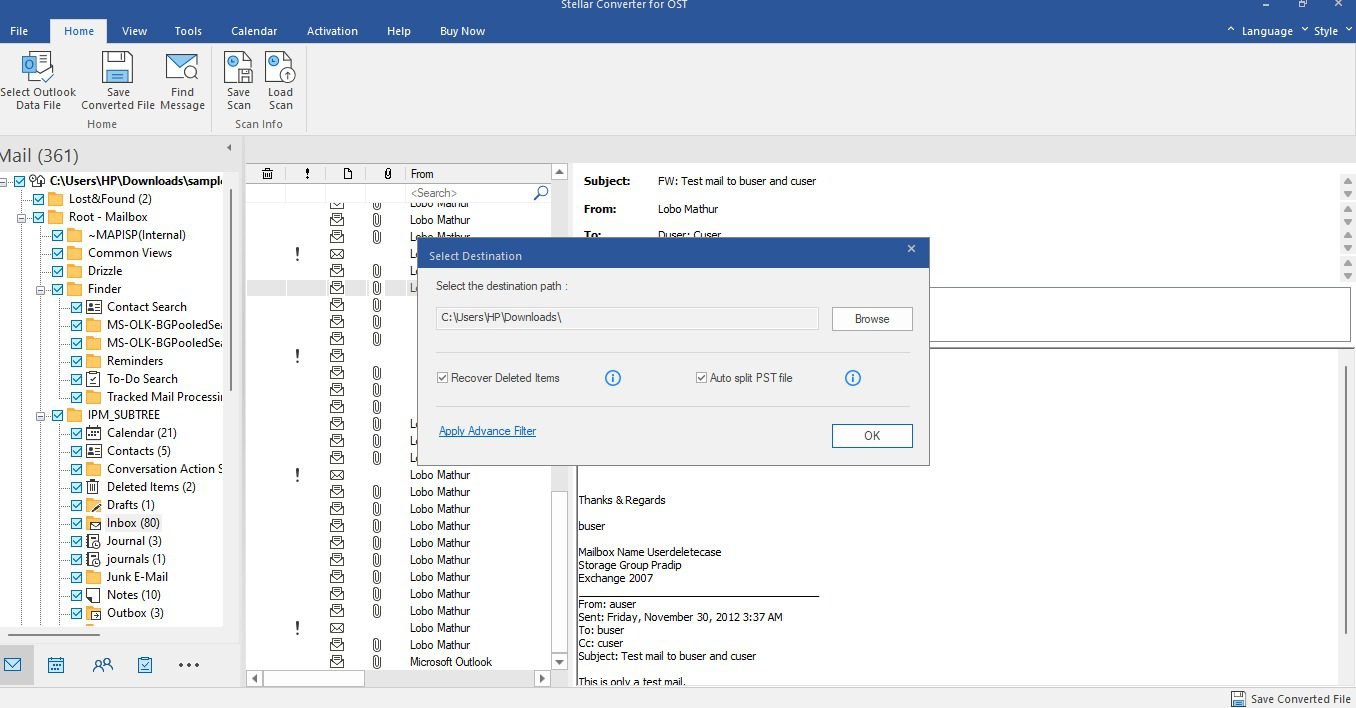 If you also want to recover deleted items from your OST file, check the "Recover Deleted Items" option. If the OST file is too large and you need to break it down, select the "Auto split" option.
To Conclude
This is a clear, straight-to-the-point guide on how to open inaccessible OST files using Stellar Converter for OST. This software is available in three paid editions: Corporate, Technician, and Toolkit, which you can get for $79, $149, and $199 per year, respectively. Notwithstanding, the free/demo version of the software lets you preview inaccessible OST files, but limits the number of files you can convert and save in PST format.