Have you ever heard that marketing is the lifeblood of any successful business? It's an often-repeated mantra that has stood the test of time because it's undeniably true.
While there are various types of marketing, digital marketing is one of the most essential in this digital age where a whopping 4.9 billion people around the world use social media. So, if your business isn't using digital marketing to connect with consumers, you're missing out.
But should you do digital marketing in-house or outsource it to a reputable digital marketing agency with hands-on experience and specialized expertise to launch effective campaigns?
According to one source, the global digital marketing and advertising segment was estimated to be worth $350 billion in 2020, and is on pace to grow to $786.2 billion by 2026. So, you'll want to make the best decision so that your business comes out ahead.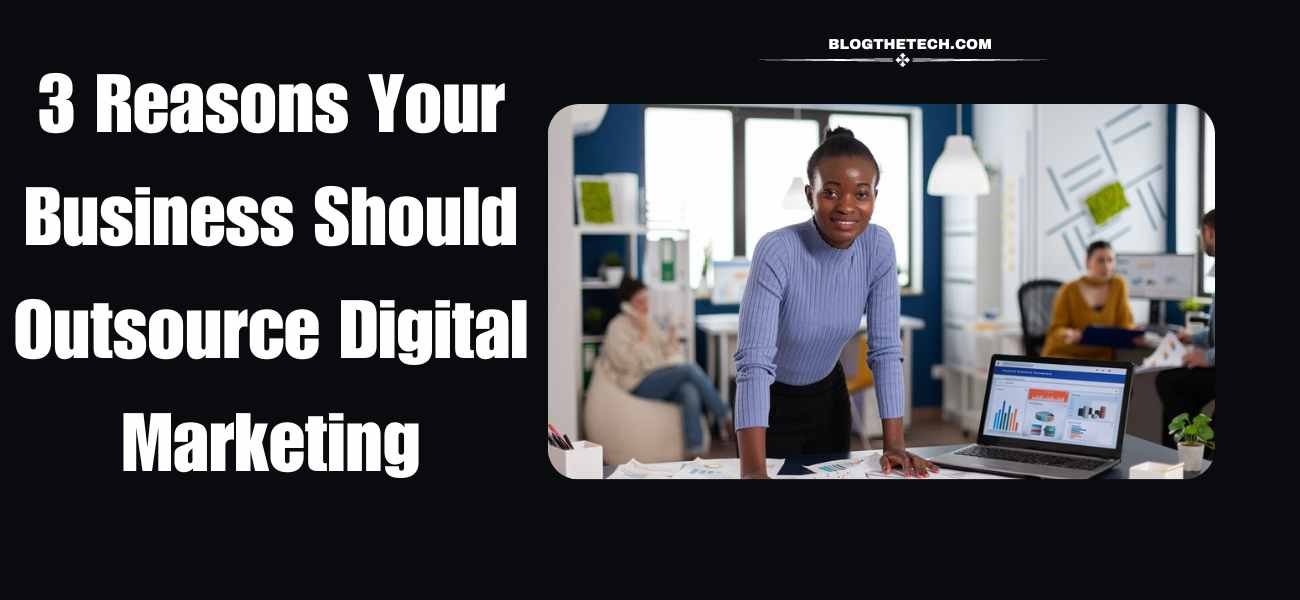 Keep reading to see three reasons why outsourcing digital marketing might make sense.
1. You Know Marketing Is Vital but Lack a Strategy
It's one thing to know that digital marketing is essential — but it's another thing to understand how to plan and execute such campaigns. When retaining a digital marketing agency, your business will get help planning and launching social media strategies, creating digital advertisements, drafting press releases, producing blog posts and other content, and more.
One of the benefits of using social media for marketing is that you can easily reach your target demographic. You can find and reach out to people based on factors like the following:
Age
Gender
Region
Marital status
Hobbies and special interests
That's just for starters. You can reach your ideal target demographic with precise detail depending on the social media platform. A digital marketing agency can help maximize the impact and return on investment so that you achieve your digital marketing objectives.
In addition to helping with digital marketing campaigns and targeting the right consumers, a digital marketing agency will monitor progress and make any necessary changes.
2. You Want to Focus on Core Competencies and Let a Pro Handle Digital Marketing
When running a business, you might barely have enough hands on deck to keep your operations running like a well-oiled machine. It's common in a small business to have workers wearing multiple hats. But there's such a thing as stretching people too thin. That's not what you want when it comes to marketing. It's best to have a dedicated marketing team to handle that role.
If you'd rather focus on your company's core competencies, it makes sense to consider outsourcing digital marketing to a qualified third party that can handle this vital responsibility. Whether you want a digital marketing agency to shoulder digital marketing for your company or help your marketing department, an outsourcer can be a godsend solution.
Marketing, digital and other types, is a full-time job. You can't afford a scenario where you or other staff members are working on marketing sporadically or in a piecemeal fashion. A digital marketing agency will prioritize digital marketing, analyze results based on key performance indicators, make any required tweaks or pivots, and keep you in the loop the whole time.
3. You Know It'll Cost More to Set up a Marketing Department
According to one source, the average salary for a marketing manager in the U.S. is close to $84,000 annually. Glassdoor adds that the average additional cash compensation for a professional in that position is between $5,231 and $9,765. That's just for one position. If your business wants a whole marketing department, each additional team member will require tens of thousands of dollars per person. Do you have that kind of money to build a marketing team?
You can find a digital marketing agency that gives you the expertise you need at a discount versus doing everything in-house. When you find a service provider that appears to be a good fit, you can dialogue with the third party to find what you need at a price you can afford. Chances are good you'll save money by outsourcing digital marketing rather than doing it in-house — especially if doing the latter means hiring new staff members to build a marketing department.
These are three reasons why outsourcing digital marketing might be the right choice for your business. You'll want to be strategic and avoid making hasty decisions on so vital a matter. But if you can relate to any of the scenarios above, it makes sense to explore outsourcing.