When I first started selling my course on Udemy, I felt like a kid in a candy store. I was so excited to be able to share my knowledge with the world and make money doing it, but at one point in time, I felt I should learn how to develop a winning YouTube marketing strategy.
I was making $100-200/day, which wasn't bad for only having one video. Even though Udemy has a bigger audience than YouTube (about 20 million unique visitors a month vs. 1 billion unique visitors a month on YouTube), I knew that if I wanted to make more money, then it was time to focus on growing my channel.
After creating a few more videos, getting about 10,000+ subscribers, and thousands of minutes watched per month, I could pull in over $2,500 per month from YouTube ads alone!
This article is going to show you to achieve such fit and more with The Top 7 Tips for YouTube Marketing.
1. Create an attractive video thumbnail
Video thumbnails are what show up when people view your video on YouTube or other websites. It's basically the front cover of your book (video). You need to make sure that it looks good and attracts people's attention so they want to click on it and watch your video.
2. Make sure you have a good title
Just like a good book title grabs your attention, so does a good video title do the same thing. It serves as a hook for getting more viewers for your video. Make sure you come up with something catchy but also describe what the video is about so viewers know what they're clicking on before they watch.
3. Get creative with your videos
YouTube is a highly visual channel, so your content needs to stand out in order to attract and engage viewers. Consumers want to see something different when they click on a video; something that will make them stop scrolling through their newsfeed and pay attention. The key is to create content that is both informative and entertaining; something that will make users sit up and take notice of your brand.
4. Use paid advertising
The majority of companies don't use paid advertising on YouTube because it can be difficult to measure the ROI of these campaigns. However, thanks to recent updates from Google, it's now much easier to see how much money you're making from every dollar invested in ads.
Make sure your videos align with your business and brand goals
YouTube is a powerful platform for educating customers about your brand, products or services — whether you create how-to videos, answer common questions or share customer testimonials. Creating and sharing content that helps potential customers discover your business will help drive leads and sales.
5. Post consistently
Like other social platforms, YouTube has an algorithm that favors regularly active accounts. If you want to gain and retain subscribers, you need to post new content regularly (at least once per week). For best results, post new content on the same day(s) each week so viewers know when to expect new content from you.
6. Vary Your Video Length
Though the average video length is less than 4 minutes, it's a good idea to vary your video length depending on your topic and goals.
To find out what works best for you, experiment with different lengths of videos and track your results. A great way to do this is by using YouTube Analytics to see which videos are performing best in views, watch time, and engagement metrics such as likes and comments.
For instance, if you find longer videos perform better for specific types of content (e.g., product reviews), you might focus on producing more long-form content in the future.
7. Don't Forget About YouTube Cards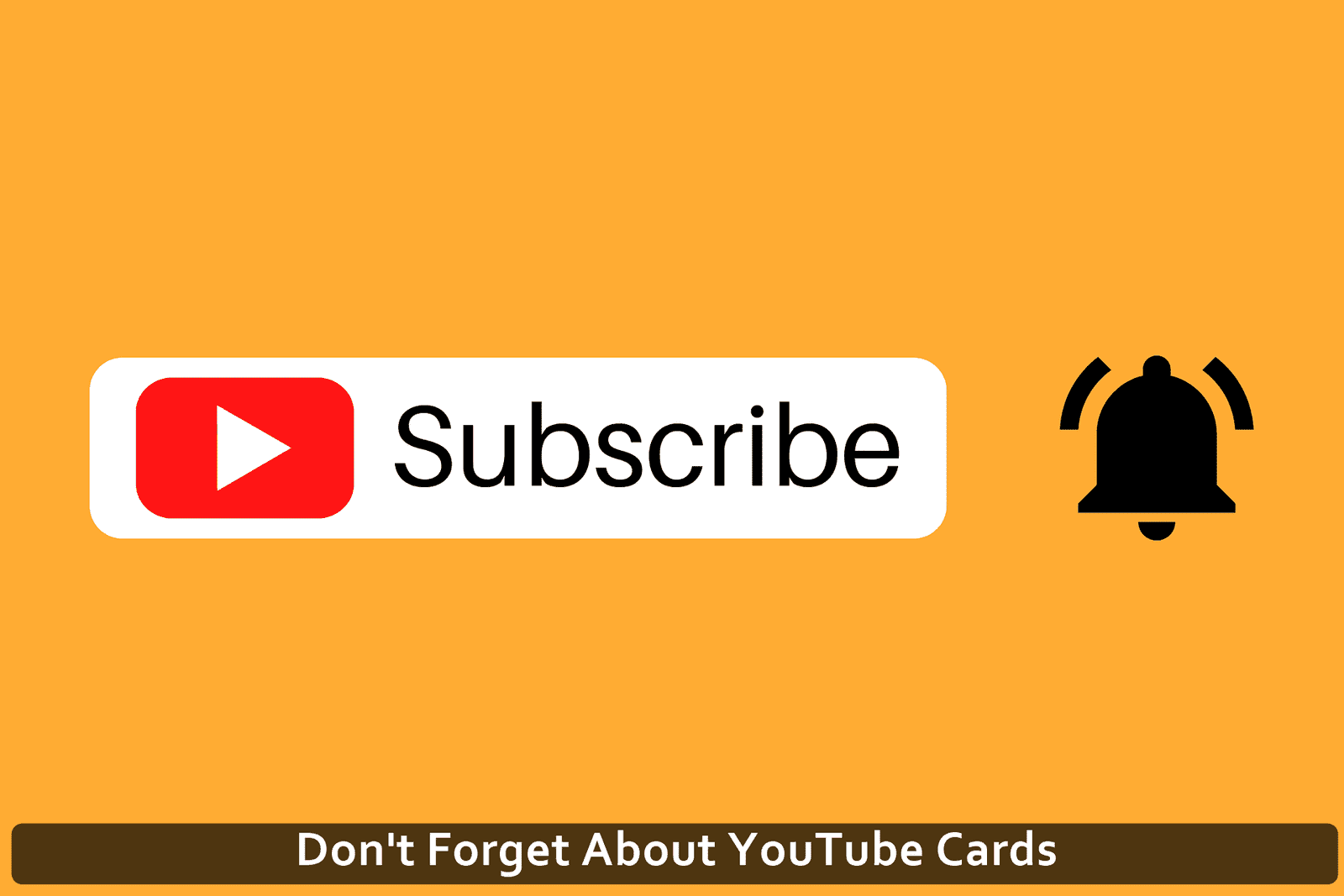 YouTube cards are a little-known feature that can help you increase views and engage with viewers outside your channel.
Cards are interactive elements that you can place in your videos at any time to encourage viewers to subscribe to your channel or watch other videos from your channel. They can also be used to drive traffic back to your website or show off other videos that might be relevant.
This element is particularly powerful because it lets you interact with viewers without disrupting their experience on YouTube, which can lead to more views over time as they check out what else you have to offer.